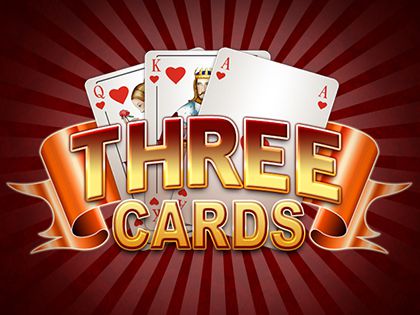 Three Cards are all that's needed for a fun and engaging session of a video poker!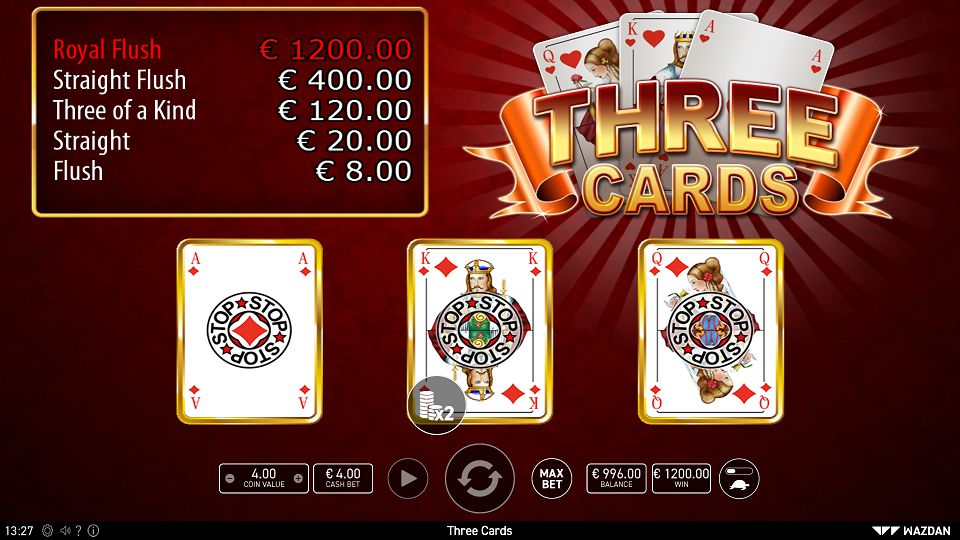 Mega Win
It's easy to win when you have just three cards! Collect a winning hand and get up to x300 stake – a Royal Flush pays best!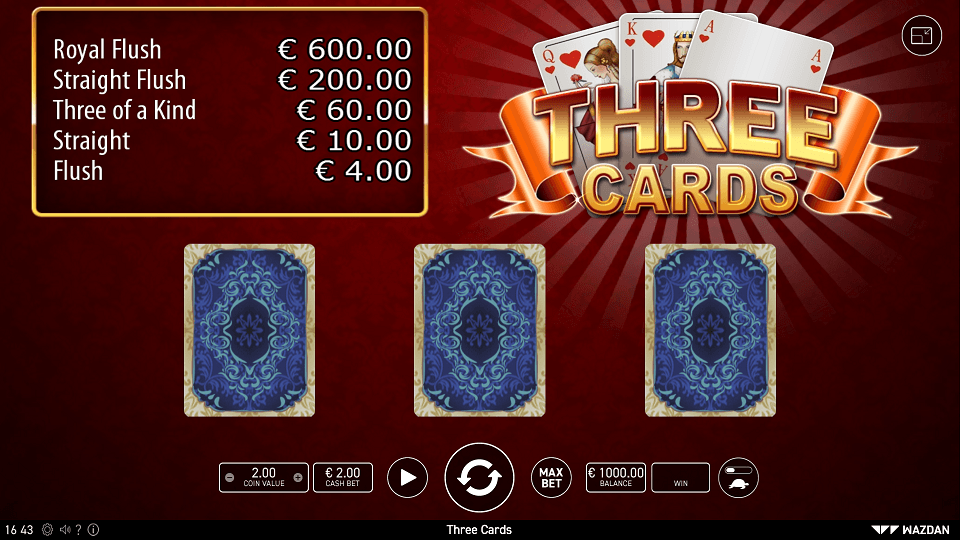 Three Cards
A simplified take on a classic card game – Three Cards takes the players to another level as they are dealt three cards instead of five.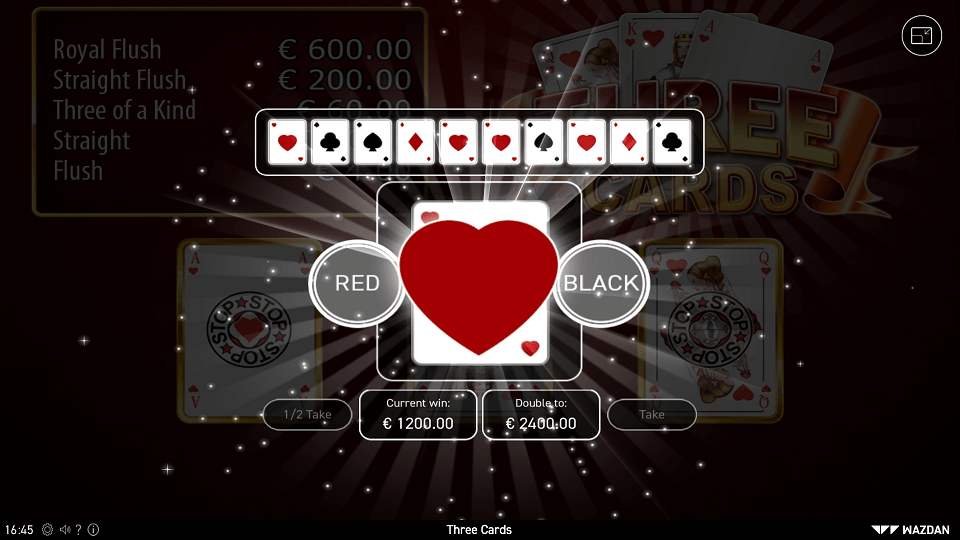 Gamble
Players that feel like it's their lucky day should use that opportunity to easily increase their winnings by using the rewarding gamble feature. Their wins might double in an instant!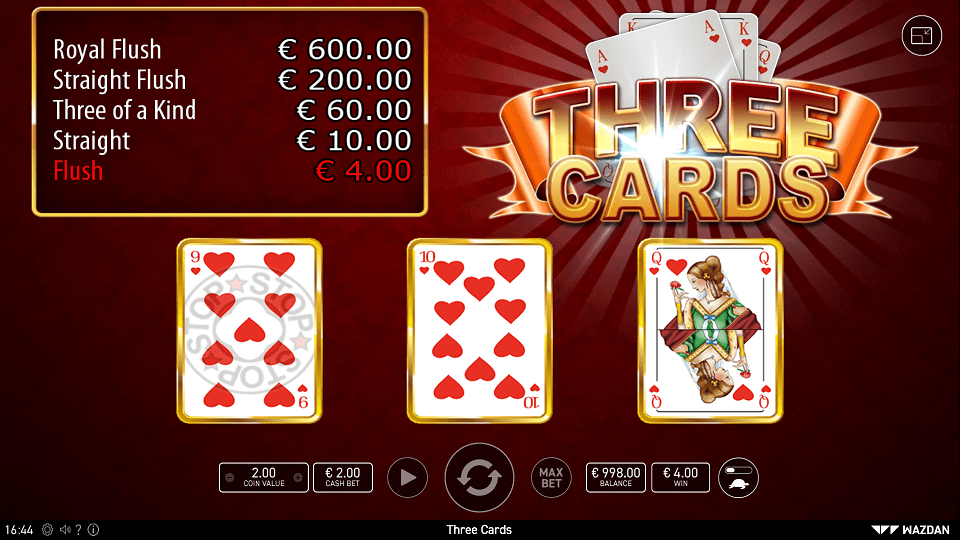 Unique Gameplay Experience
Three Cards is a real treat for those poker enthusiasts who'd like to try something different. This game offers an interesting twist as players are dealt just three cards instead of the usual five.
Three Cards is an interesting variant of a classic poker game – you're dealt only 3 cards. So if you enjoy playing traditional poker, you should also give it a chance!
Sometimes we all want something different, right? You may have your favourite game, it's good to try something new from time to time, just for a change. In this case, Three Cards is sure to meet your expectations. It's a unique twist on a classic poker game where instead of usual 5 cards, you're dealt only 3. So if you're bored with traditional poker, you should definitely give it a go. Even the game's look will certainly draw your attention. The elegant dark red colour dominates in Three Cards and makes this game easy on the eyes. And the animation is smooth and attractive as well to enhance your gameplay experience even further.
Three Cards features 5 winning combinations – Flush, Straight, Three of a Kind, Straight Flush and the highest paying Royal Flush. Once you place your bet, you're given 3 cards. If you draw cards that can help you trigger a paying hand, they get automatically fixed to make your winnings easier. However, if you want to choose another path to your win, you may release and replace them. It's all up to you! To top it all, you get the exciting opportunity to double your wins with the fantastic gamble function so even the smaller prizes can be increased with just one click! So don't wait any longer, place your bets and win!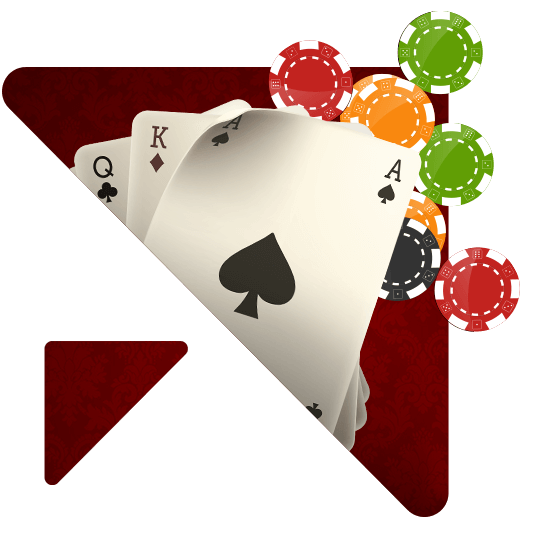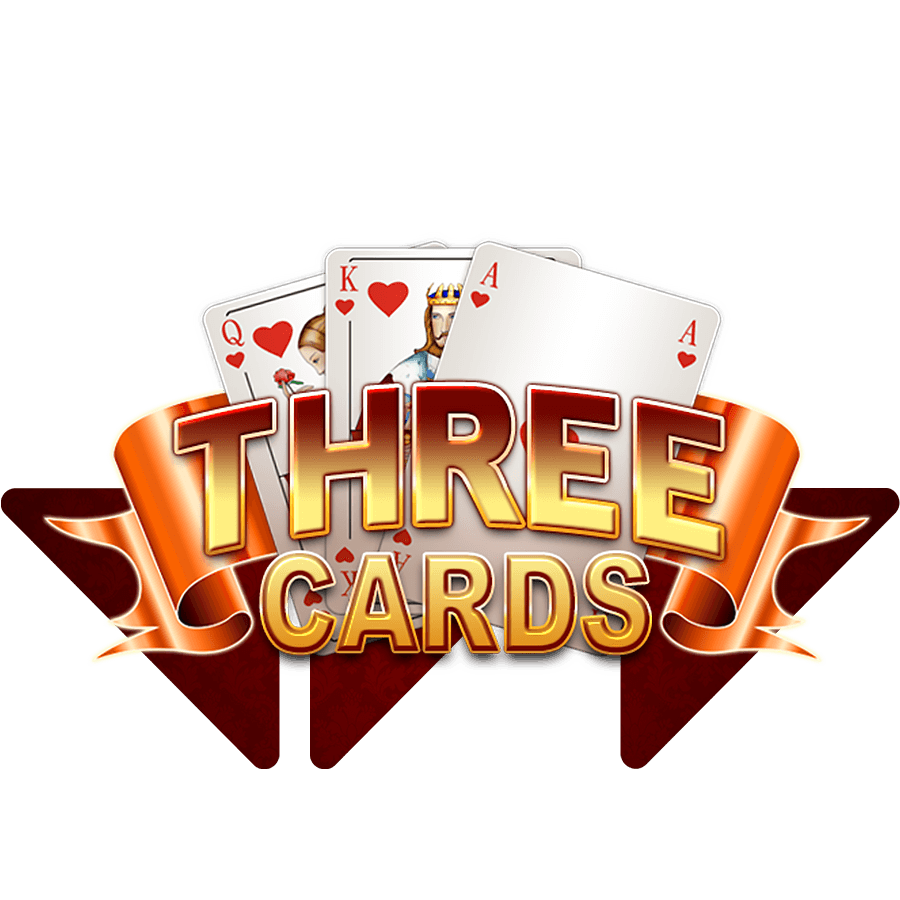 Game Info
Game type: Video Poker
RTP: 95.47%
Max Win: 300x bet
Volatility: High
Features
Gamble
Energy Saving Mode
Availability









Markets