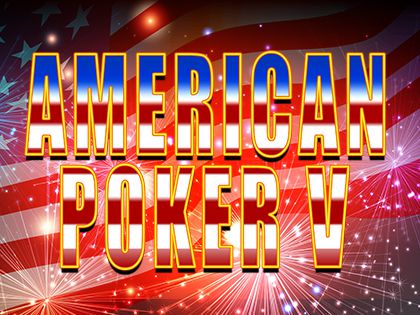 Hit the table and play this video poker game with a small twist!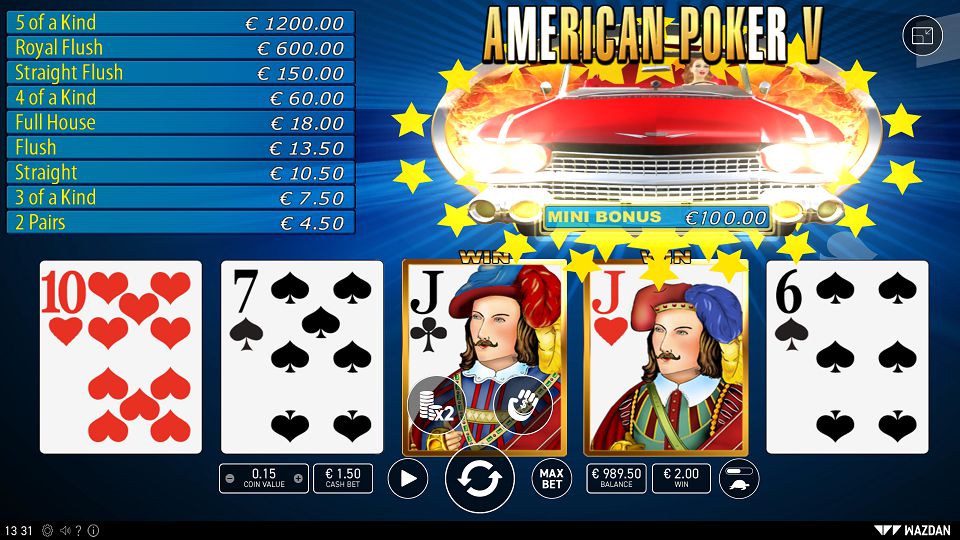 Mini Bonus
Drawing a pair of Jacks, Queens, Kings or Aces increases the Mini Bonus counter by the bet amount. Once the counter reaches 100.00, drawing another pair triggers the Mini Bonus and pays out the collected amount. This Mini Bonus adds another layer of excitement to the usual video poker gameplay!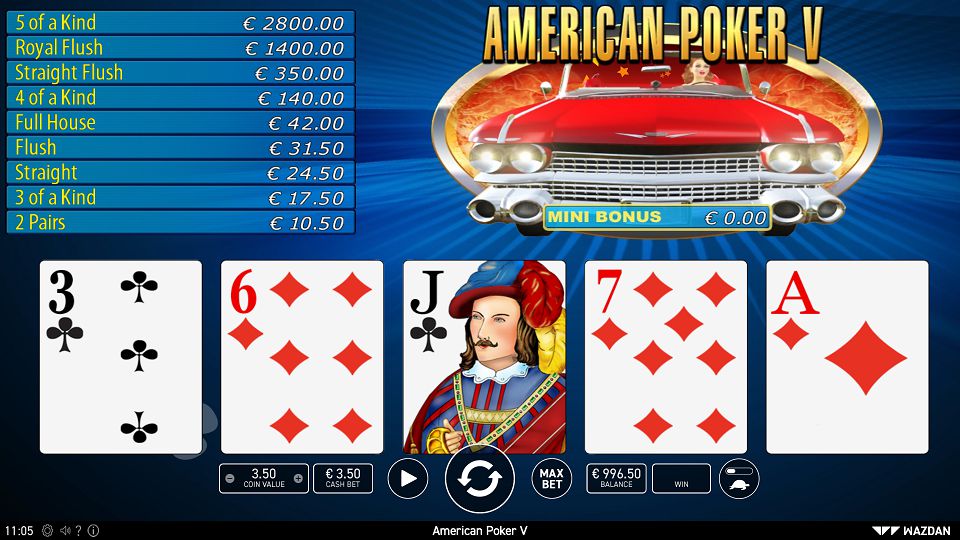 American Poker V
A beautiful lady invites the player for a ride in her classic American car. With the American Poker V, the American Dream may come true!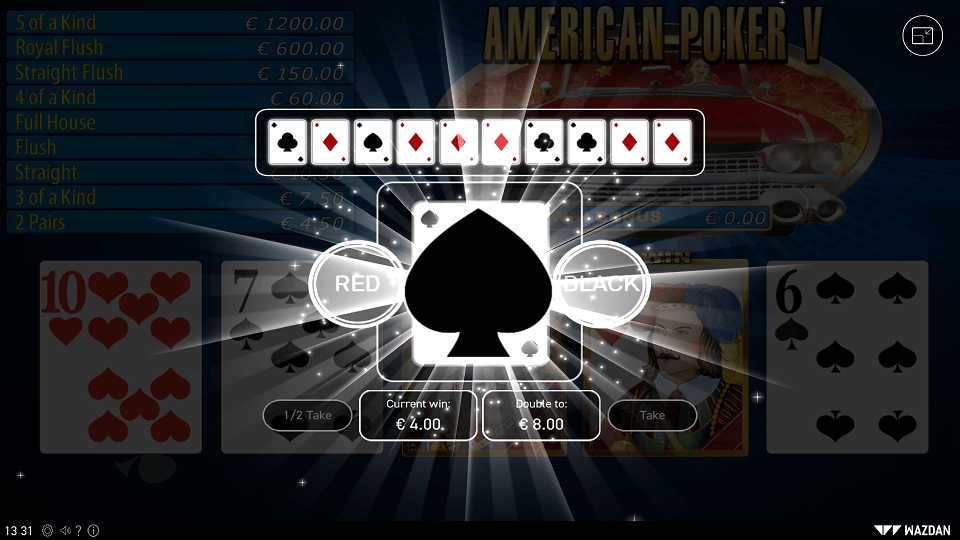 Gamble
Players that feel like it's their lucky day should use that opportunity to easily increase their winnings by using the rewarding gamble feature. Their wins might double in an instant!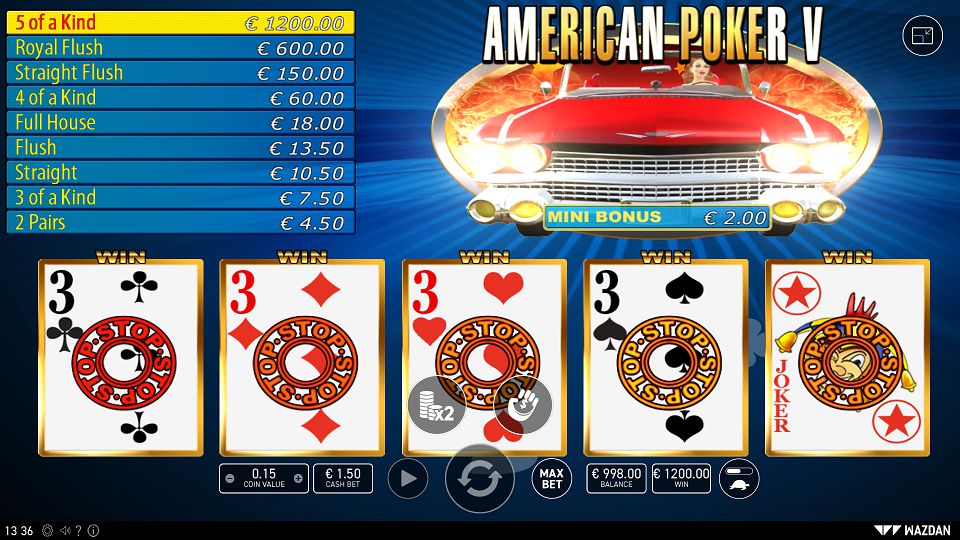 Mega Win
Place your bets to win up to x800 stake and the redhead beauty may invite you on a ride! Collect 5 of a Kind and receive the highest win.
Get ready for some old-school fun with the classic poker game American Poker V – a nice surprise that will makes your winning easier awaits!
There's nothing like some old-school vibes! Add to this a classic American car with a beautiful girl behind the wheel and you'll get the appeal of American Poker V. The unique atmosphere of this online poker distinguishes it from other games available. Vibrant graphics and swift animations are extremely eye-catching and make it impossible to look away. There's no doubt every poker enthusiast will enjoy American Poker V. Obviously, there's much more to this game than just the looks! It offers classic simple rules that ensure everyone can have a great time as well as a very interesting special bonus!
Rules are easy – you place a bet and get five cards as in any other classic poker game. Each time you're dealt cards that can form a winning hand, they get fixed. Since America is a land of freedom, you don't have to stick with these cards – if you want to follow a different strategy, you can easily unlock and replace them. Aim for collecting 5 of a Kind as it's the highest paying hand! American Poker V also offers you Mini Bonus to increase your wins! Every time you draw a pair of Jacks, Queens, Kings or Aces, the Mini Bonus counter increases. When it reaches 100.00, drawing another pair activates the bonus and pays the amount collected! And what's more, you can double each win with the gamble function.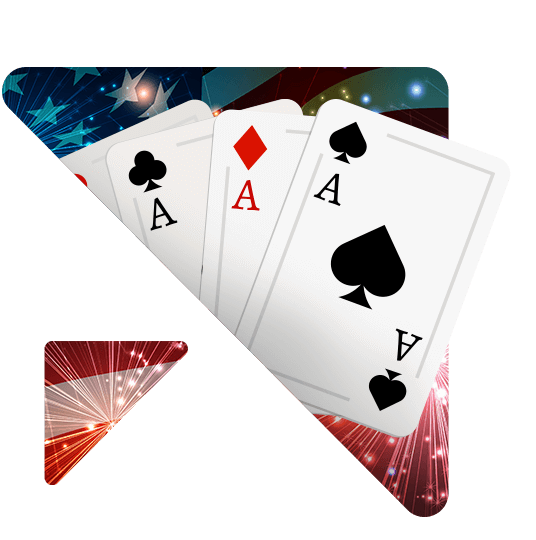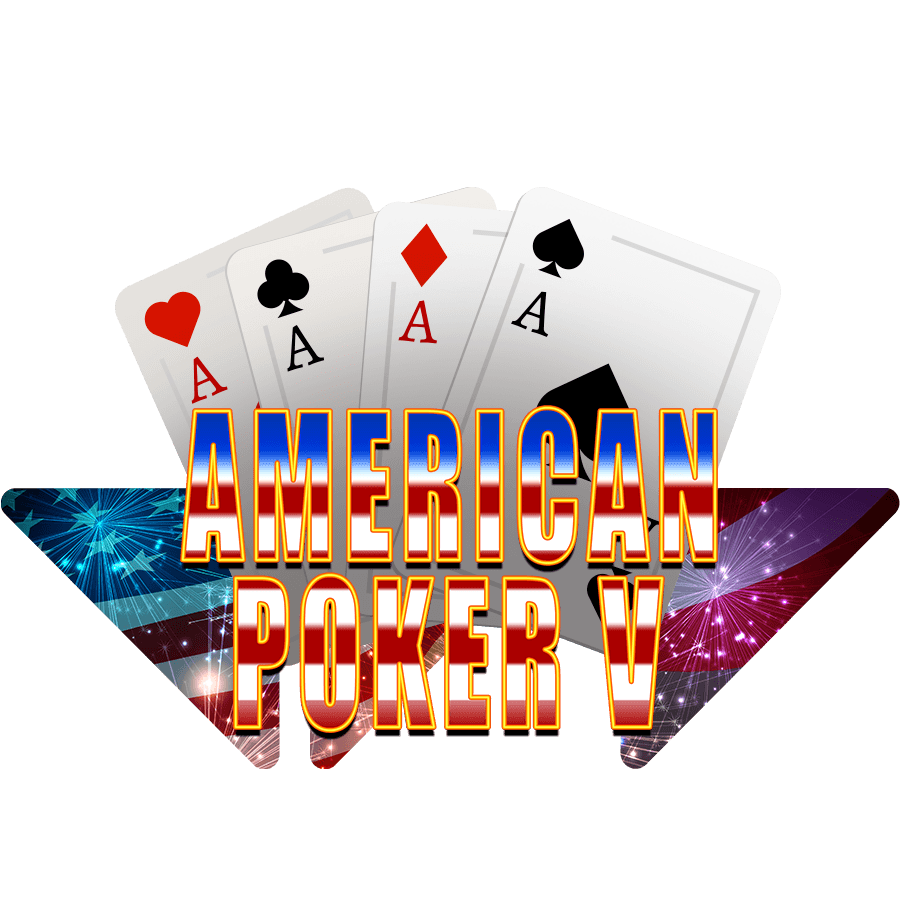 Game Info
Game type: Video Poker
RTP: 95.96%
Max Win: 800x bet
Volatility: High
Features
Mini Bonus
Energy Saving Mode
Availability









Markets