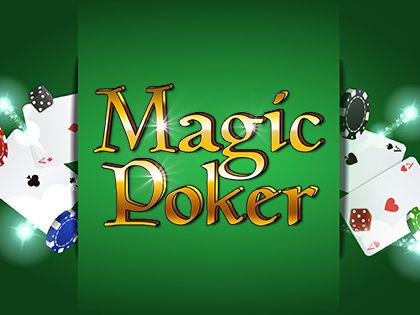 A video poker game with a twist to the standard rules.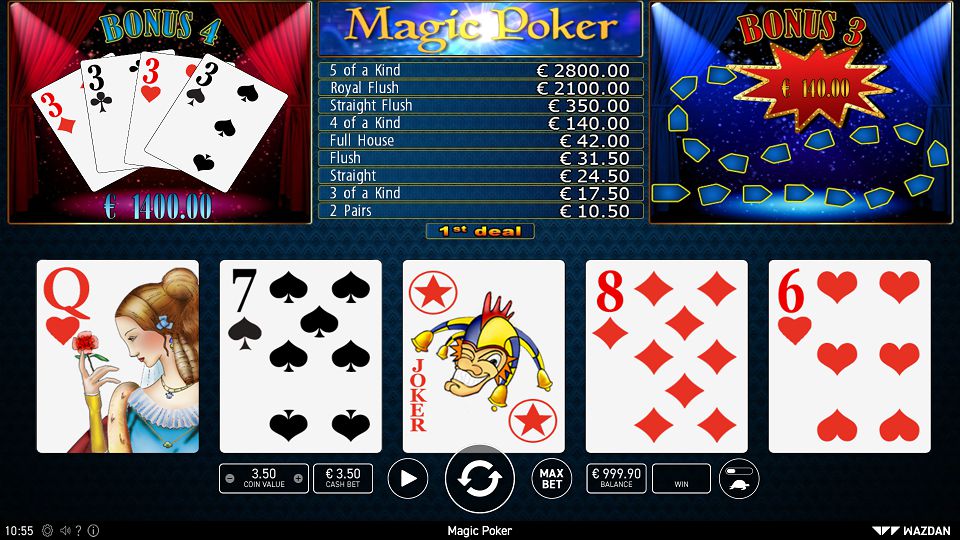 Magic Poker
Poker has never been more exciting as with this game magic comes into play! Unique theme and classic rules will please every player.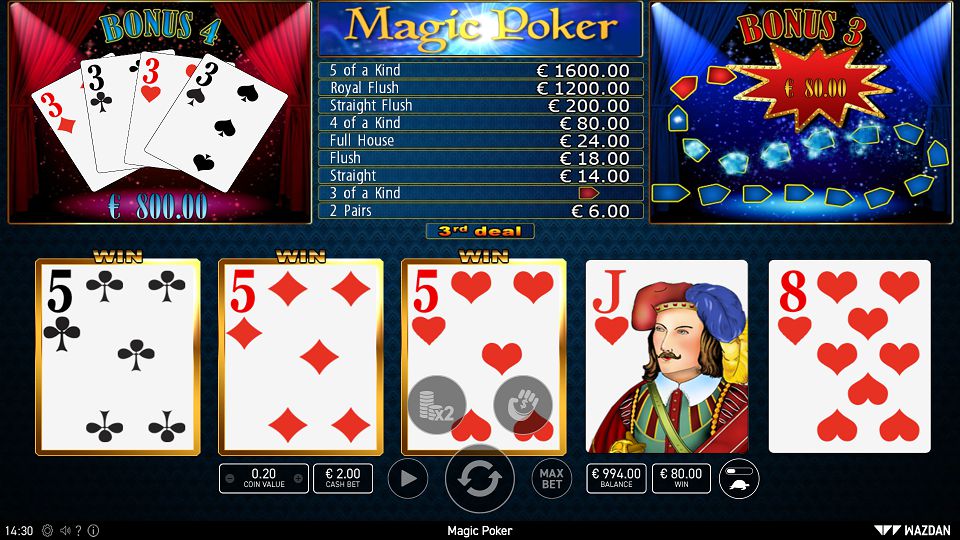 3 of a Kind Bonus
The 3 of a Kind Bonus makes playing this video poker game even more exciting! Each time players get a 3 of a Kind, a field on the mini-board game above the cards activates. Once they're all triggered, the next draw of a 3 of a Kind awards the value of the bonus instead of a regular win.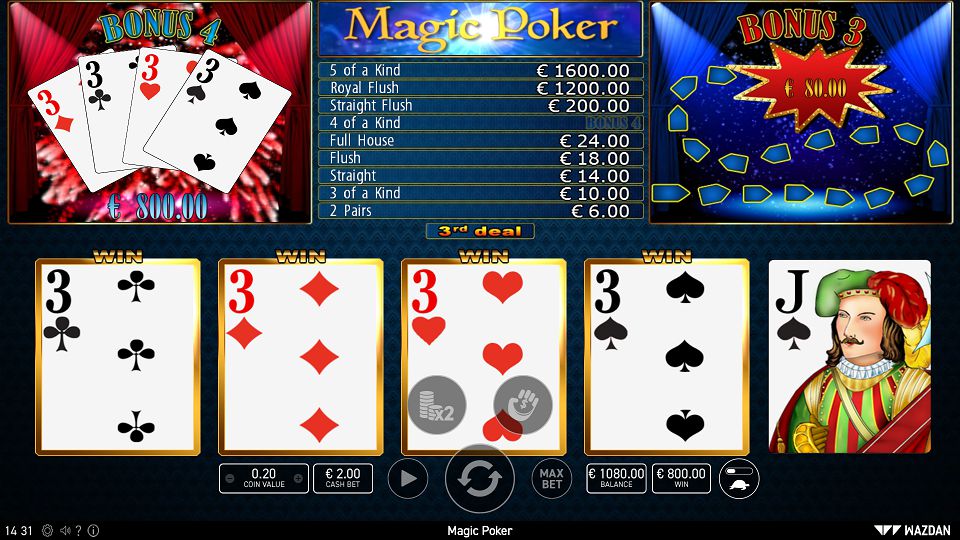 4 of a Kind Bonus
Players can trigger big wins with the help of the 4 of a Kind Bonus. All it takes is to draw four cards of the same kind as specified on the panel above the cards to receive the bonus value instead of a regular win. The 4 of a Kind combination may contain a joker card to award the bonus.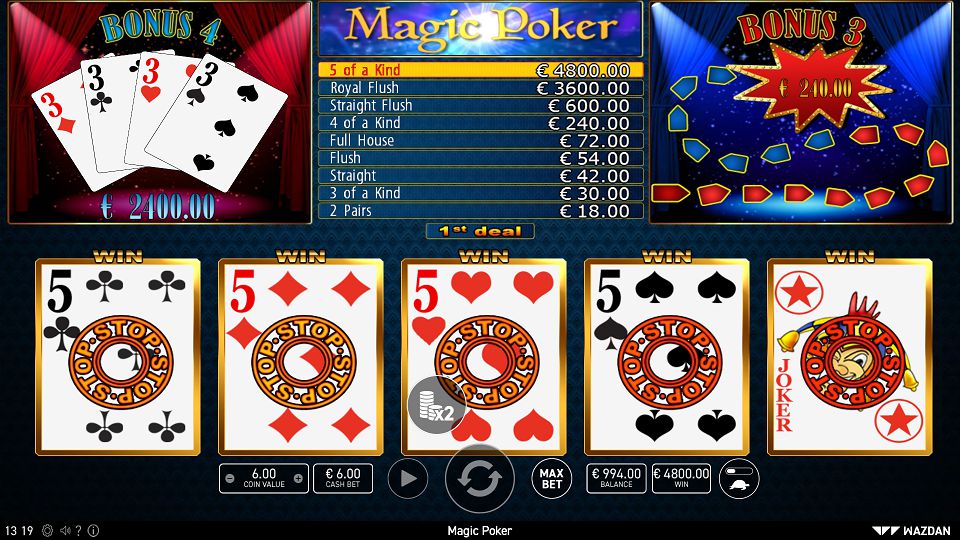 Mega Win
Place your bets in this magical poker game and collect a winning hand to win even up to x800 stake. 5 of a Kind pays best!
Magic Poker can do real wonders with its marvellous special features – play the game and see how the magic works when your wins increase!
Fans of poker – and surely there are many of them – will certainly enjoy playing Magic Poker as well. It's a variation of an all-time favourite card game that follows traditional rules but is additionally equipped with a marvellous twist to make the gameplay more exciting and increase your wins. Attractive animation with its vivid colours adds to the enjoyment and render this game eye-catching and enchanting. What's more, graphics create unique magical atmosphere that differentiates Magic Poker from other video poker games. Waste no more time and place your bets!
As in classic poker game, you are dealt five cards and your aim is to form the best hand. You know what to do! Try to get Five of a Kind as it's the highest paying hand in Magic Poker. Speaking of magic… This game offers you two fantastic bonuses that enhance your satisfaction. Bonus 3 table is presented in the top right corner and it's activated when all the steps on the way to the bonus are switched on. This happens when subsequent combinations of 3 of a Kind occur. The panel of Bonus 4 is located in the top left corner. To trigger this bonus you need to draw an identical combination to the one presented on the panel. The combination changes each time. To make it easier for you, Bonus 4 may contain the Joker symbol. And to top it all, you can double each win with the gamble function. Place your bets!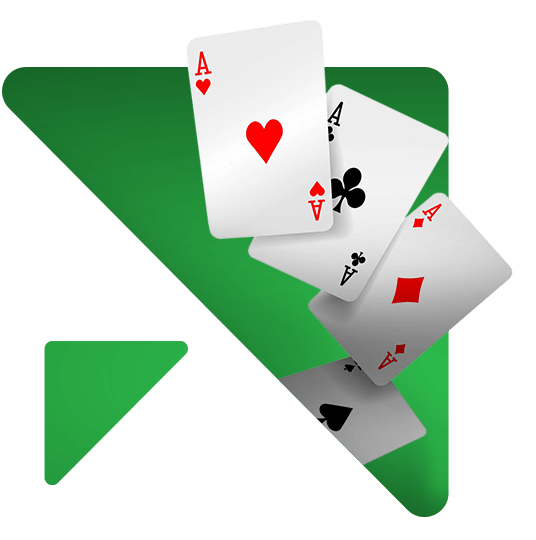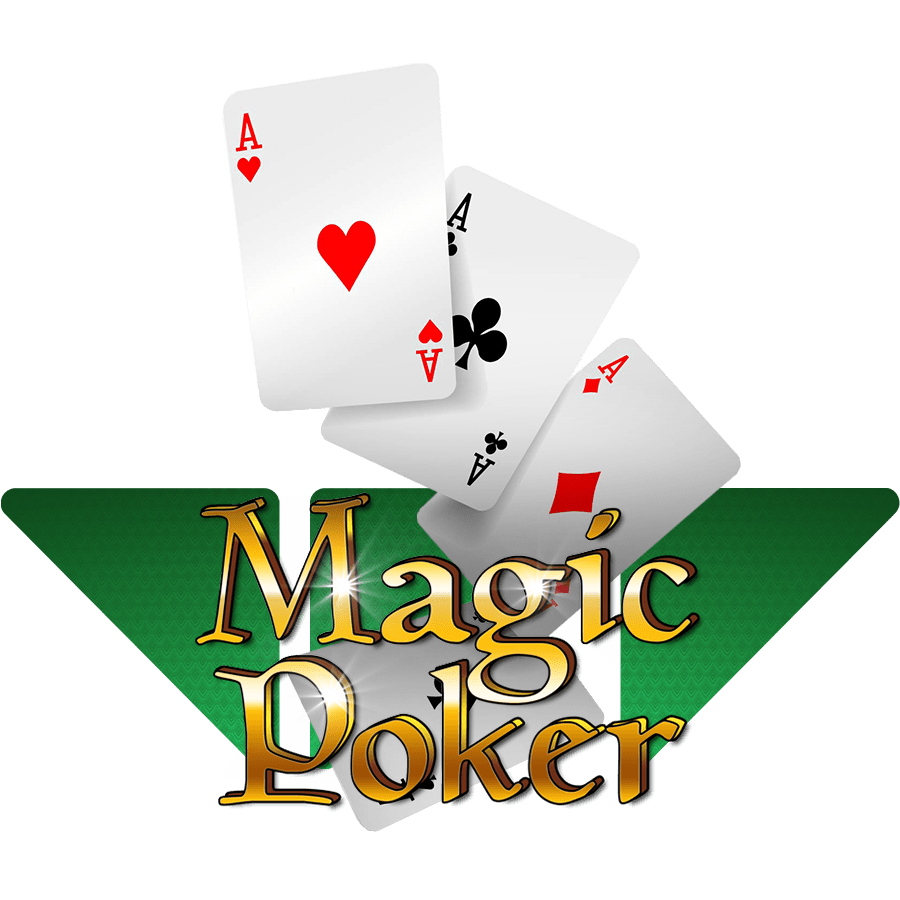 Game Info
Game type: Video Poker
RTP: 96.61%
Max Win: 800x bet
Volatility: High
Features
3 of a Kind Bonus
4 of a Kind Bonus
Energy Saving Mode
Availability









Markets