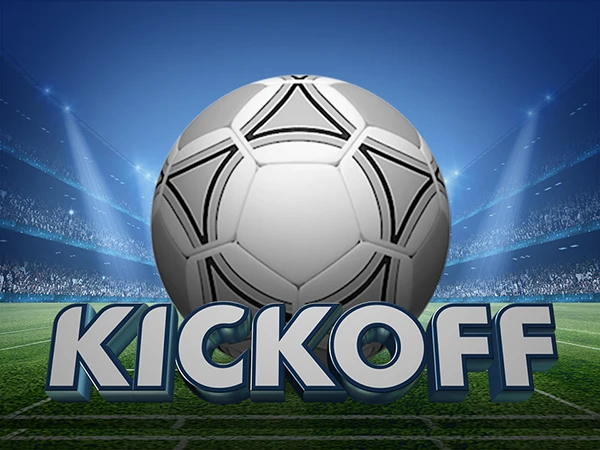 The popular theme coupled with unique gameplay guarantees great engagement!
Days

Hours

Minutes

Seconds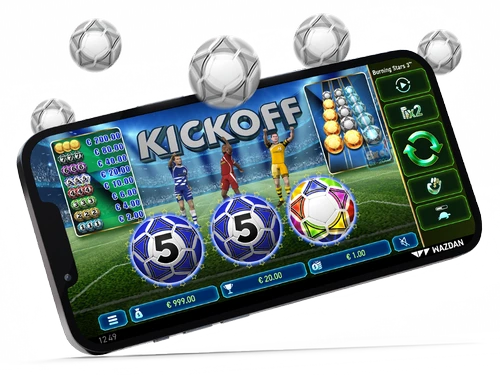 Unique Gameplay
Without traditional reels, this slot represents a unique way of presenting engaging gameplay to the players and offering an extraordinary experience in the most straightforward manner.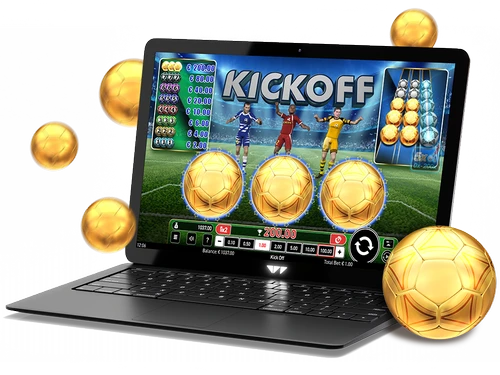 Matrix Table
As the match continues, players have a chance of filling the bonus Matrix Table with their precisive shots and entering the exhilarating penalty shootout, where sizable wins await!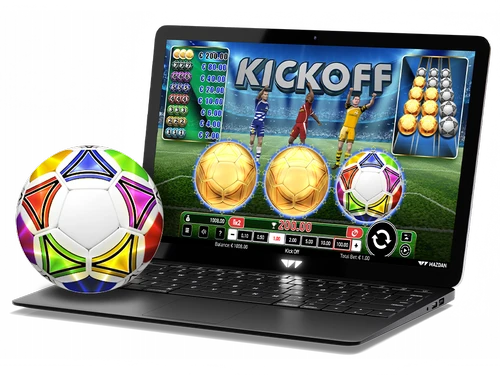 Wild Symbol
Every football fan knows that some balls simply go wild in the air, and in Kick Off players can encounter those in a form of a Wild symbol that substitutes for all other balls.
Let your players cheer with the crowd and become a part of the winning team with Kick Off – one of the most distinctive online slots in our portfolio!
The widely popular football theme is coupled with a unique approach to gameplay as Kick Off doesn't feature traditional reels, but three players kicking the balls. These balls can form winning combinations or fill the matrix table, which upon completion starts a lucrative penalty shootout!
Give your players a shot in Kick Off and your retention rates will be higher than the ones of the World Cup final!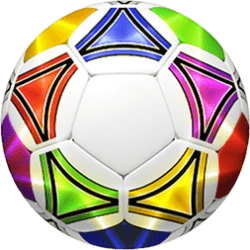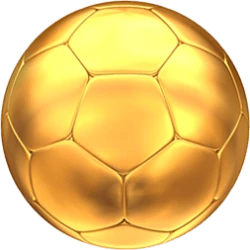 Features
Gamble Feature
Matrix Table
Wild
Energy Saving Mode
Volatility Levels™
Ultra Fast Mode
Big Screen Mode
Availability
30+ Languages
All Currencies
All Platforms
Quick API Integration
All Major Aggregators
Markets
Provide your players with the best seasonal promotion, using the award-winning Mystery Drop™ promo tool!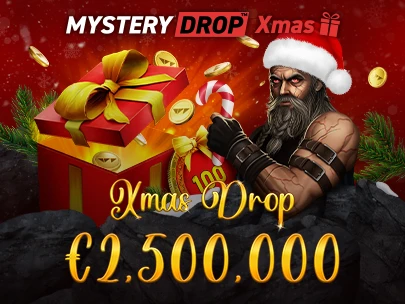 Kick Off - read more
The beloved World Cup is drawing near, and what better way to kick off the celebrations than playing a footballthemed slot – Kick Off! Be ready because we are going to use that phrase a lot in this review… As we were saying – this
extraordinary title offers a unique experience thanks to its unusual layout and solutions that scream out-of-the-box.
Let us kick off by explaining what we meant by using "extraordinary", "unique", and "unusual" to describe this slot. To put it simply, it has no reels nor paylines, but three footballers who kick three balls each time you "spin" instead. Those balls come in different shapes and colours, and additionally, some of them offer exciting bonuses! On top of that, it wouldn't be a Wazdan's slot if it didn't stun you with great graphics and immersive ambience, that will make you feel as if you were one of the footballers.
So, you got your boots tied, kit on, and this great slot in front of you. What now? Well, to win in the base game, your great teammates need to kick three of the same balls, with each type of ball paying according to the prizes. To the aid comes the player-favourite Wild symbol, which substitutes for all symbols apart from the Gold ball. Speaking of Gold balls, the biggest win can be won by landing three of these in one spin, but this isn't their only purpose in this thrilling slot!
When drawing Gold balls, you simultaneously fill the bonus Matrix Table, from which you can get two rewards – horizontal and vertical, each giving you a different number of shots in the bonus penalty shootout – one and five respectively. The penalties are a simple bonus game that rewards big prizes – all you need to do is choose which side of the goal you want to send your ball to. To get the horizontal bonus you must collect three gold balls in the bottom line of the bonus Matrix Table, after that, all balls descend one level down. The vertical bonus works similarly – collect 5 Gold balls vertically, get the bonus, Gold balls descend. If you are the lucky type, you might even combine collecting both horizontal and vertical bonuses in one spin, which will grant you a whopping six opportunities to beat the keeper!
As you may know, a comfortable pair of football boots can determine the player's performance during the match. The same can be said about slots, that is why Unique Wazdan Features come in handy during spinning. While playing Kick Off you can customize your gameplay experience in a variety of ways. For example, if you want to spin faster, you can use Ultra Fast mode or have a closer look at the reels – Big Screen Mode is your friend. Volatility Levels™ is an exciting one – you can choose the size and frequency of your winnings, which is an exclusive only available in Wazdan's slots!
Kick Off is a great way to kick off the football career you could've dreamt of, so get ready for the Mundial in style! If you like playing extraordinary and immersive slots, go ahead and give this slot a kick, and you won't be disappointed. And nor will your pockets!
Watch out! Playing football will be harder after some spins in Kick Off because running with pockets full of cash isn't easy!
read more