Wazdan and BetMGM Join Forces to Bring the Magic of iGaming to New Jersey
News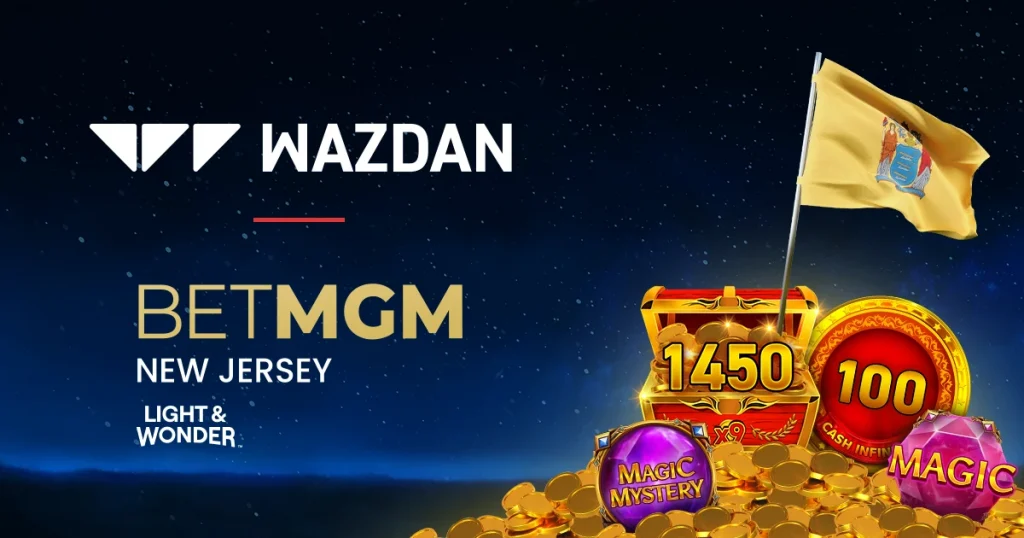 Wazdan, the innovative games provider, has officially partnered with BetMGM to deliver an engaging gaming experience like never before.
This exciting alliance comes to fruition through the cutting-edge Light and Wonder aggregation platform. Wazdan is renowned for its innovative and captivating games, while BetMGM, one of the most trusted names in the industry, is committed to delivering top-tier entertainment to players in the United States. With this new partnership, they are set to raise the bar even higher.

The partnership between Wazdan and BetMGM signifies a significant step forward in the iGaming landscape, especially in New Jersey, where online gambling has been thriving. This collaboration will undoubtedly enhance the iGaming offerings available to the people of New Jersey, ensuring a memorable and rewarding gaming experience.

BetMGM has already taken a giant leap by going live with two of Wazdan's most popular titles: Magic Stars 3 and Sizzling 777 Deluxe. These games are known for their captivating graphics, immersive gameplay, and the potential for substantial winnings. By integrating these two titles into their platform, BetMGM is further cementing its position as a frontrunner in the New Jersey online gaming scene.

Wazdan, on the other hand, is no stranger to providing top-quality content that keeps players engaged and entertained. Their commitment to pushing the boundaries of innovation and delivering exceptional gaming experiences aligns perfectly with BetMGM's vision to offer the best in iGaming.
Izabela Słodkowska-Popiel, Head of Account Management for North America and Latin America, said

"We are thrilled to be collaborating with BetMGM in New Jersey. BetMGM has an outstanding reputation, and this partnership will further solidify our presence in the U.S. market. We look forward to seeing players in New Jersey enjoy our games on their platform."
The partnership between Wazdan and BetMGM signifies a positive step towards delivering excellence in iGaming and ensures that players in New Jersey will have access to an even wider array of thrilling games.