Wazdan showers players with golden coins in the latest 16 Coins™ release
New Releases & Updates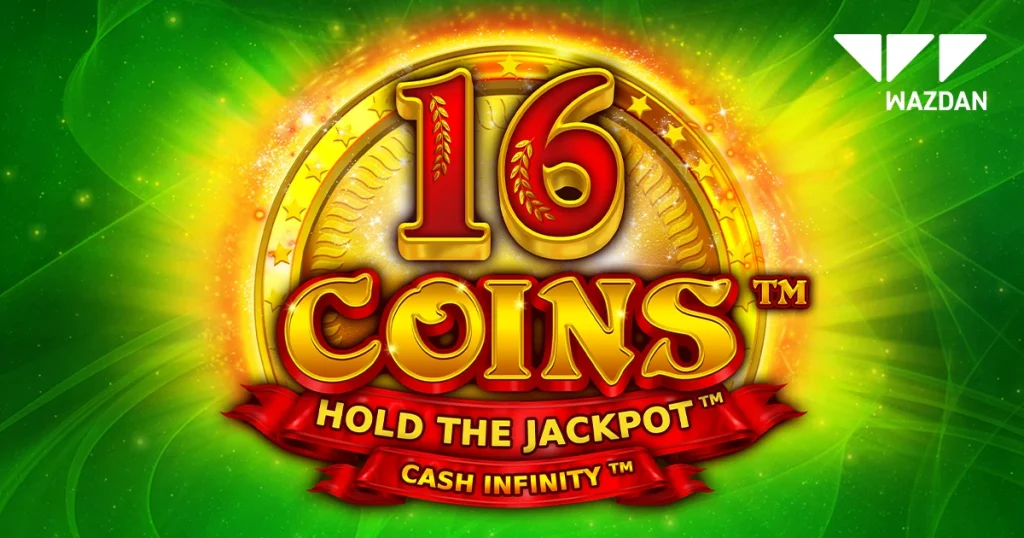 Wazdan, the innovative games provider, presents the sixth addition to the provider's high-performing 9 Coins™ series, 16 Coins™.
Wazdan's inventive mathematical model has been significantly enhanced in 16 Coins™, increasing the number of reels from nine to sixteen to create a more immersive and compelling gaming experience.
Revisiting a player-favourite, the Hold the Jackpot™ bonus round makes its triumphant return, offering players the thrilling opportunity to secure one of four fixed jackpots. The game's Grand Jackpot introduces an extraordinary win potential of up to 1000x the player's initial bet.
Notably, 16 Coins™ features the acclaimed Cash Infinity™ mechanic, celebrated for its knack to amplify player engagement, boost retention rates, and enhance the overall gaming experience by augmenting the likelihood of achieving a bonus win.
Additionally, the provider's Chance Level™ mechanism introduces an extra layer of excitement to the title, empowering players with the option to multiply their bets and potentially expedite their journey to the sought-after Hold the Jackpot™ round.
Building upon the successes of recent additions to the popular series – 12 Coins™ and 9 Coins™: Grand Platinum Edition – 16 Coins™ stands as a testament to Wazdan's unswerving commitment to providing a personalised player experience through solutions backed by proven success.
Andrzej Hyla, Chief Commercial Officer at Wazdan said: "We take immense pride in the sustained excellence of our 9 Coins™ series, and this forthcoming release is poised to set new benchmarks. With added reels, an enhanced bonus round, and the revival of beloved mechanics reflecting our commitment to engagement, players can anticipate an added layer of excitement."

"Featuring a plethora of riveting pathways to the grand prize and complemented by cherished features proven to enhance engagement and player satisfaction, we have every reason to believe that 16 Coins™ will strike gold once again!"