Mighty Symbols™: Diamonds – the latest innovation from Wazdan
Games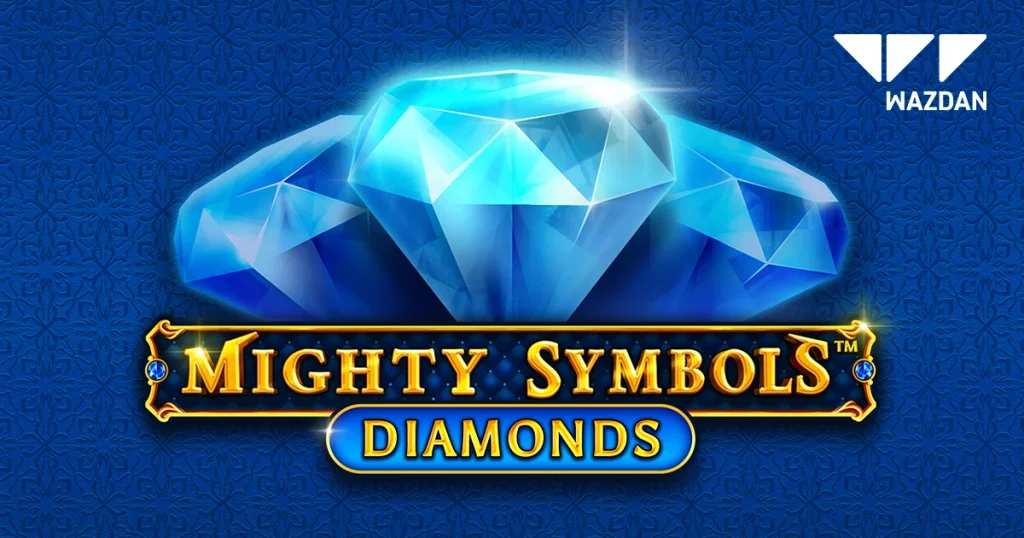 Wazdan, the innovative games provider, proudly unveils its latest creation, Mighty Symbols™: Diamonds.
This groundbreaking game combines classic retro charm with modern gameplay features to deliver an unforgettable gaming experience.
Mighty Symbols™: Diamonds takes players on a captivating journey through a 5×3 grid with 10 fixed paylines, presenting a fusion of traditional slot aesthetics with a fresh spin. The game's vibrant symbols infuse an element of nostalgia while embracing the demands of contemporary players.
A standout feature of Mighty Symbols™: Diamonds is the introduction of the Giant Diamond feature. Acting as a Giant Wild symbol, the Giant Diamond not only enhances winning combinations but also multiplies the payouts it's involved in, adding an exhilarating dynamic to every spin.
Enriching the gameplay even further, the Free Spins feature offers players the opportunity to secure a specified number of Free Spins and Multiplier Value of the Walking Giant Diamond symbol. The excitement escalates with the inclusion of Multiplier Symbols, which can further amplify the Giant Diamond multiplier during this bonus round.
Accessing the Free Spins bonus round has never been smoother, thanks to the innovative Chance Level™ feature. Wazdan understands the importance of player engagement, and this feature ensures that players can revel in the Free Spins round more frequently, heightening the overall gaming experience.
Players can anticipate the chance to win up to 2,500x their initial bet, adding an element of thrill to every spin of the reels. Wazdan's philosophy centres around creating a customised player experience, and Mighty Symbols™: Diamonds stands as a testament to this approach, offering solutions that consistently deliver proven results.
Andrzej Hyla, Chief Commercial Officer at Wazdan, said: "At Wazdan, we're committed to pushing the boundaries of innovation in online slot development. Mighty Symbols™: Diamonds perfectly exemplifies our dedication to delivering exceptional gameplay, merging classic aesthetics with cutting-edge features that resonate with today's players."