SBC Americas interview with Michal Imiolek: Looking to America and beyond in product innovation
In the Press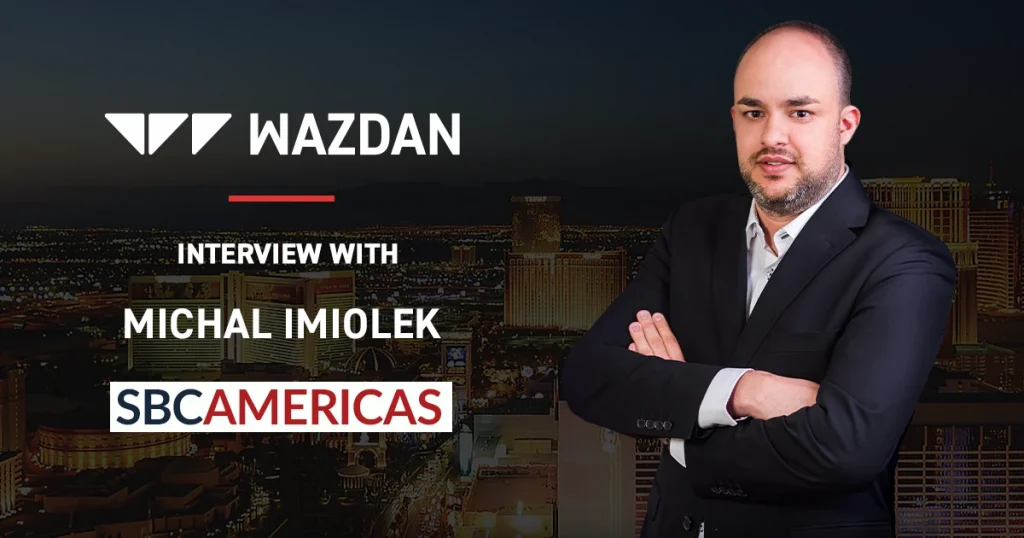 Wazdan CEO Michal Imiolek discusses his recent experiences at the SBC Summit North America, Wazdan's plans for the G2E Las Vegas event, and why the year is still just getting started for the provider.
What did you think of the SBC Summit North America, and what were your highlights?
The SBC Summit North America yet again highlighted why the US remains such a key market to penetrate for igaming companies. The show featured two days of exemplary panels, conversations, and networking opportunities, and was a fantastic opportunity for us to showcase our products and meet new partners.
The Summit held numerous panels that allowed attendees to gain a comprehensive overview of the fundamental opportunities and challenges in the region. Knowledge sharing is a key tenet of our industry that allows so many to shine, and we were delighted with the array of talent on show in New Jersey. It gave attendees the chance to learn more about the current state of play in North America with regard to player preferences, regulatory changes, and exciting new developments.
We've benefited massively from the chance to present our top-tier collection of titles. We had our own booth at the event, which attracted crowds of attendees. This exposure is vital for us in North America as we have been gradually expanding our footprint in the market.
The event was capped off for us with a Silver Award at the SBC North America Awards in the Rising Star in Casino category, which is something we're extremely proud of. It continues the string of exciting awards shows hosted by SBC, including the upcoming SBC Awards in Barcelona, where we have received two shortlists in key categories.

You'll be showcasing your products at G2E Las Vegas in October. What are the key focuses for Wazdan in North America?
We currently hold licenses in Michigan, West Virginia, New Jersey, and Ontario, and look forward to entering Pennsylvania and Connecticut in the coming months. This is a testament to the incredibly hard work put in by our teams, especially our compliance department, as we're a relatively new entrant to the market.
Taking part in G2E Las Vegas will allow us to meet more potential partners in the space. We are delighted that we'll be able to introduce our games to the broad US audience. We specifically want to showcase our premium solutions that drive player engagement and amplify operators' results.
A major focal point for us will be highlighting the importance of customization to the player experience. With our collection of adjustable features, we're able to bring a wide array of choices to players, from the speed of gameplay right through to the volatility of the title. Customization is not only essential in the maximization of user experience but also in the retention of new players. We are certainly on the right track with our US portfolio.
We'd like to invite all US operators to our booth 5023, where we'll explain how they can supercharge performance metrics and capitalize on enhanced player experience with our unique features and engagement-boosting tools created to deliver proven results.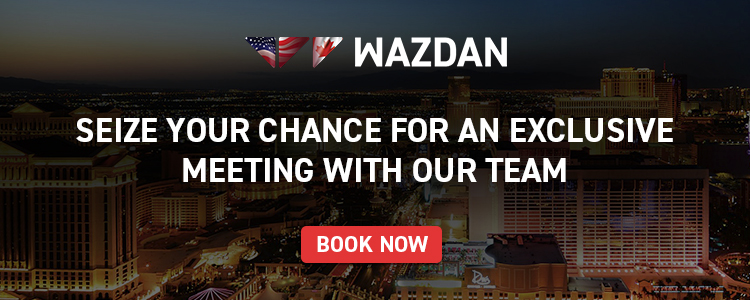 How can European companies use their expertise to benefit American-facing operators?
European companies can bring new, innovative features and thrilling new titles to the US market. We are aware of player preferences and know how to increase their engagement in order to drive revenue growth for operators. Player retention is one of the most important 'battlegrounds' for suppliers – to create games, products, and tools that keep players engaged, and ultimately retain them.
In North America, this is even more important, with major brands competing for players through eye-catching bonuses and signup deals.
At Wazdan, our focus on recent titles has been the implementation of exciting new features to stimulate retention. This is evidenced in our new, exciting features, Collect to Infinity and Cash Infinity, which can enhance any round and drive-up player wins.
The Collect to Infinity feature enhances a player experience through increased immersion. At its core, the mechanic is intended to offer players increased engagement, and it's an excellent retention-boosting tool that amplifies results. So far, we have released three games with the Collect to Infinity feature, Magic Spins, Sizzling Eggs, and Sizzling Kingdom: Bison. This player-favorite feature will return in our upcoming Hot Slot: Magic Bombs slot.
The Cash Infinity mechanic, introduced in our latest release 9 Coins, is a unique solution that increases the chances of activating the bonus round. This easy-to-understand feature guarantees next-level engagement and allows operators to generate better results.
Hot Slot: Magic Bombs will introduce another engagement-boosting feature, Sticky to Infinity. This new innovative mechanic will also be available in the upcoming Burning Sun slot.
You have recently released Sizzling Kingdom: Bison. Can you tell us more about this game?
Sizzling Kingdom: Bison combines players' favorite features and brand-new, innovative ideas to maximize their gameplay experience, engagement, and retention. It's a straightforward, 6×4 slot that is action-packed and full of features, including three separate bonus rounds, from the brand-new Wild Rampage™ mode, to player-favorite Free Spins and the iconic Hold the Jackpot™ bonus. This beautifully designed game features the engagement-boosting Collect to Infinity mechanic, as well as the new Level Up feature.
In addition, it boasts the full suite of customizable features we're well-known for, including Ultra Lite Mode, Ultra Fast Mode, Volatility Levels, the Buy Feature, and more, to ensure players can have a gaming experience optimized for them. Sizzling Kingdom: Bison is a product we're extremely excited about, as not only has it been a strong launch, but it also heralds the start of a new series of games – Sizzling Kingdom.
What can we expect in the coming months from Wazdan?
Our game roadmap is full of exciting new titles, including 9 Coins: 1000 Edition, Hot Slot: Magic Bombs, Hot Slot: Magic Pearls, and Burning Sun. The upcoming releases offer our most popular features, as well as new innovative mechanics designed to engage more players than ever before.
In addition to rolling out even more products, we'll be exhibiting at the SBC Barcelona Summit where we are also a premium sponsor of the event. We'll also take part in G2E Las Vegas in October and SiGMA Malta in November. This will allow us to further showcase our commitment to innovation, and we're extremely excited at the prospect of further engaging with the igaming community.
It has been an extremely busy year for Wazdan, and one that we're confident can be our most momentous yet, as we generate spectacular games that bring real joy to players, as well as positive results for operator partners.
Interview originally published on SBCAmericas.com