Wazdan's Mystery Drop™ Triumphs as Best iGaming Product of 2023 in EiGE Awards
Awards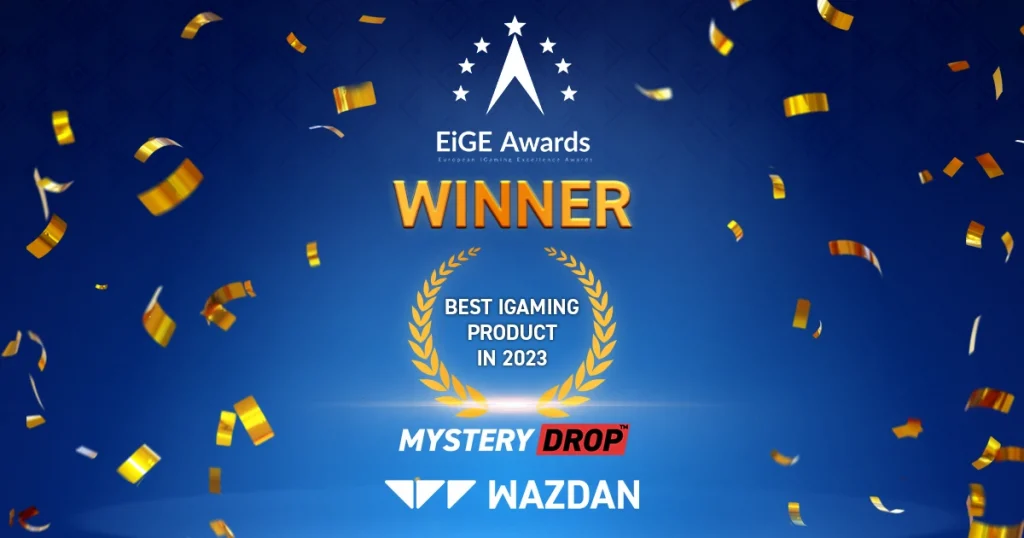 Wazdan, the innovative games provider, has proudly accepted the prestigious award of Best iGaming Product of 2023 at the highly acclaimed European iGaming Excellence Awards for its astounding Mystery Drop™ promotion tool.
This remarkable achievement stands as a testament to Wazdan's relentless pursuit of perfection in the world of online gaming. The European iGaming Excellence Awards are renowned for recognizing and celebrating outstanding contributions to the iGaming industry. Wazdan, with its unparalleled Mystery Drop™ promotional tool, has truly emerged as a trailblazer and leader in the field, capturing the hearts and minds of players worldwide.
Wazdan's journey to receiving the Best iGaming Product of 2023 award for the Mystery Drop™ promo tool is a story of relentless dedication, innovation, and an unwavering commitment to delivering top-notch gaming experiences. The accolade serves as a nod to the company's dedication to pushing the boundaries of what's possible in the iGaming world.
Wazdan's track record of excellence, coupled with its dedication to innovation, sets a high standard for the industry. The company's commitment to creating top-tier gaming experiences, accessible to players worldwide, has clearly not gone unnoticed.
Andrzej Hyla, Chief Commercial Officer at Wazdan, said

"Wazdan expresses its heartfelt gratitude to the European iGaming Excellence Awards for this incredible honour and extends appreciation to its loyal players and partners. The company's journey has been a collaborative effort, and this award is a testament to the dedication and passion of the entire Wazdan team."