Wazdan Reached the Top 5 of Game Studio Idol of the Year Category at the iGaming Idol Awards 2023
Awards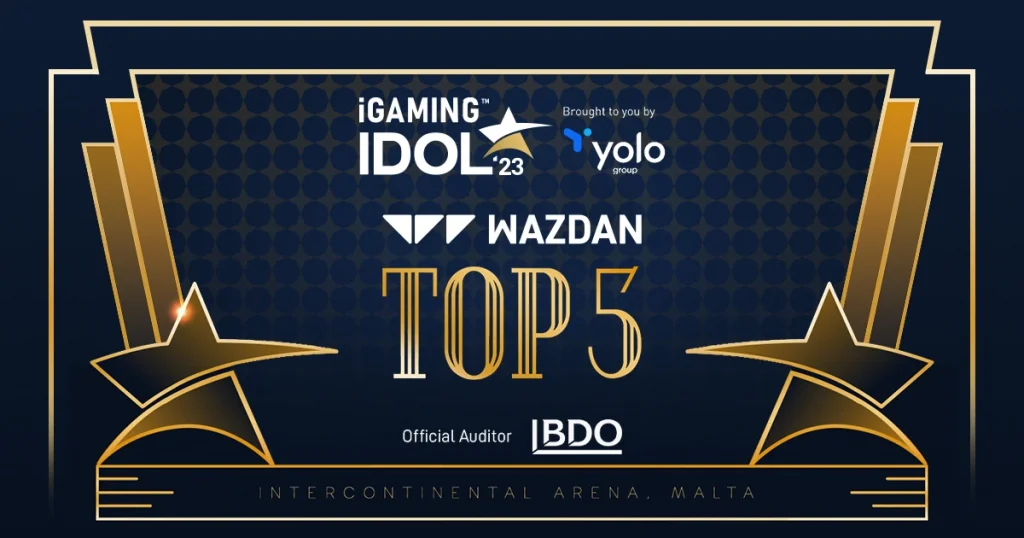 Wazdan, the innovative games provider, is thrilled to announce its nomination in the highly prestigious "Game Studio Idol of the Year" category at the iGaming Idol Awards 2023, making it to the top 5.
This nomination underscores Wazdan's commitment to delivering exceptional gaming experiences and innovative solutions in the iGaming sector.
The iGaming Idol Awards, known for recognising excellence and innovation in the iGaming industry, have nominated Wazdan in the Game Studio Idol of the Year category. This nomination comes as a testament to Wazdan's dedication to producing top-quality games that captivate players worldwide. The competition in this category is fierce, with a lineup of esteemed game studios, making the recognition even more remarkable.
In addition to Wazdan's nomination, the iGaming Idol Awards also recognised the outstanding achievements of Izabela Słodkowska-Popiel, Wazdan's Head of Account Management for North America and Latin America. Izabela has secured a spot in the "Account Manager Idol of the Year" category's Top 5 finalists, further validating her exceptional contributions to the iGaming industry.
Wazdan's Chief Commercial Officer, Andrzej Hyla, said, "We are honoured and excited to be nominated for Game Studio Idol of the Year at the iGaming Idol Awards 2023. This recognition underscores our team's hard work and dedication to delivering innovative, exciting, and engaging games. We are equally proud of Izabela's achievement and her role in establishing strong relationships in North and Latin American markets."