Wazdan celebrates the Head of Account Management's nomination as a finalist for the iGaming Idol "Account Manager of the Year" award
Awards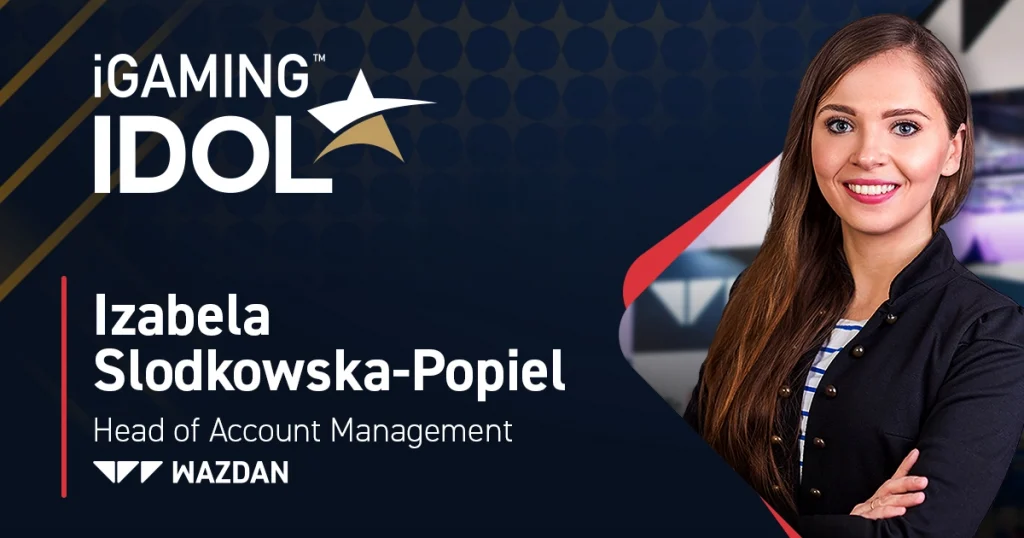 Wazdan, the innovative games provider, is elated to announce that Iza Słodkowska, our Head of Account Management, has been selected as one of the top 5 finalists for the prestigious iGaming Idol "Account Manager of the Year" award.
Iza Słodkowska has consistently exhibited an unwavering dedication to her role, an innovative mindset, and a relentless commitment to our clients.
Her exceptional contributions have played a pivotal role in the continued success of Wazdan, and this nomination is a testament to her hard work, passion, and professional excellence.
Wazdan is extremely proud of Iza's accomplishments and is thrilled to have her representing the company in this esteemed competition. Her nomination underscores the commitment to excellence that defines Wazdan's approach to the iGaming industry.
Wazdan congratulates Iza Słodkowska on her well-deserved nomination and wishes her the best of luck in the upcoming iGaming Idol awards.
This recognition is a testament to her outstanding contributions, and we eagerly anticipate the results.