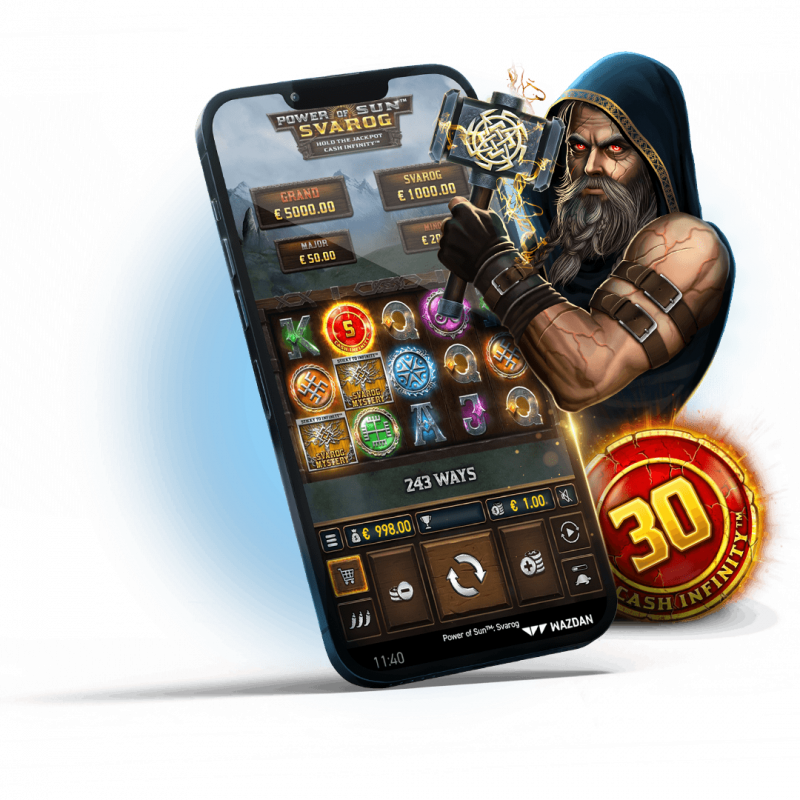 Power of Sun™: Svarog is the first instalment of a series that is a great prospect to become a player favourite. With a variety of engagement-boosting solutions and player-favourite features, this slot offers a great doze of fun gaming experiences, that is matched only by the revenue that it is going to generate for our partners. The dazzling Hold the Jackpot™ bonus round is here to provide a lot of thrills for your players, and it is supplemented by the win-promoting Cash Infinity™ and Stick to Infinity™ mechanics. The number of features that have been forged into this slot is astonishing and expect your players to be mesmerized by the sheer fun the God of Fire provided!
Power of Sun™: Svarog is bound to become a top-performing slot, so don't be surprised when your retention rates and revenue will go soaring up to the sky!
The win-promoting Cash Infinity™ mechanic to boost your engagement rates
The Sticky to Infinity™ feature that adds a sprinkle of excitement
The player-favourite Hold the Jackpot™ bonus round
Adjustable customisation tools such as Volatility Levels™, Buy Feature, and more!
Wondering how you can incorporate this game into your portfolio and increase your numbers? Get in touch with your Account Manager or drop us a line at sales@wazdan.com.
Cash Infinity™
An innovative feature that became a hit among players!
This great feature is one of the reasons our 9 Coins™ became a top-performing title, as it works wonders for the players' engagement. It comes in the form of a red coin symbol, and it can be drawn only during the base game. Cash Infinity™ symbols randomly appear and stick to the reels until the end of the Hold the Jackpot™ bonus game. What is more, because this symbol is locked in place during the base game, it increases the chances of entering the exhilarating Hold the Jackpot™ bonus game! Now, this shouts player engagement!
Sticky to Infinity™
A win-promoting tool that drives players' engagement through the roof!
The mysterious Sticky to Infinity™ mechanic comes in different shapes and sizes, but all of them guarantee players' engagement boost! In Power of Sun™: Svarog this exciting feature is represented by Mystery and Svarog Mystery symbols. These can be drawn both in the base game and the Hold the Jackpot™ bonus game. In addition, both stick to the reels until the end of the bonus game, which additionally increases the chances of entering the dazzling bonus round, during which they award a variety of Jackpots and Bonus symbols.
Hold the Jackpot™
A player-favourite bonus round full of riches and glory!
If the Cash Infinity™ and Sticky to Infinity™ were the appetizers for your players, the thrilling Hold the Jackpot™ bonus round is the main dish, that will make your players come back for more! This great bonus round is played on 15 separate reels, so there is plenty of room for all those exciting bonus symbols. Speaking of symbols, players can encounter Cash symbols, Minor and Major Jackpots, as well as the thrilling Mystery and Svarog Mystery symbols. The last two can transform into a range of Jackpots and a Collector Symbol, while the exciting Svarog Jackpot worth a whopping 1000x player's bet can be drawn only from the Svarog Mystery symbol. If your players manage to cover all 15 reels with bonus symbols, the Grand Jackpot of 5000x player's bet will be awarded at the end of the Bonus Game.
Wild Symbol
A symbol that makes winning a walk in a forge!
If your players manage to meet the God of Fire himself then they can consider themselves lucky, because he represents the Wild symbol. Wild substitutes for all symbols except for Bonus symbols, making landing a winning combination easier! This is a great mechanic to keep players spinning!
5 Reels, 243 ways to win
This slot will light up the hearts of your players!
You've found the perfect slot if you're looking to diversify your grid with captivating graphics, a fantastic soundtrack, and a player-favourite bonus game. The combination of unique features with win-promoting symbols is guaranteed to make this remarkable slot a hit!
Mega Wins
Jackpots are forged in the fire of the sizzling reels!
Power of Sun™: Svarog offers a variety of Jackpots to be won in the exhilarating Hold the Jackpot™ bonus game. Emotions among the players will be running high, for when they enter the bonus round, they can leave with a whopping Grand Jackpot that equals 5000x player's bet! The God of Fire made sure this slot is full of sizzling wins!
Unique Gamble Feature
Doubling the wins up to 7 times in a row
Players can toss a coin to double their winnings up to 7 times in a row. This includes doubling the Grand Jackpot if players dare to risk it!
Volatility Levels™
Customisable win sizes and frequency to suit players' preferences
To provide players with freedom of choice, Power of Sun™: Svarog offers Wazdan's flagship feature – three Volatility Levels™. Players can modify their win size and frequency as they please, which grants them a firm grip over their experience.
Buy Feature
Feature that takes players straight to the action
This Wazdan special feature allows players, who seek the most thrilling part of the gameplay, to enter the bonus round immediately. It offers five entry levels, now introducing the Double Extreme Volatility to aid the player's efforts for fortune. What is more, our data demonstrate that players who use the Buy Feature generate at least 2.5 times more revenue than ones who don't.
Big Screen Mode
Unique way to keep your players glued to the screen
PC, mobile, or tablet – the 5 mysterious reels of Power of Sun™: Svarog look simply astonishing! The Big Screen Mode allows players to catch every detail of this dazzlingly animated slot and takes immersion to the next level!
Ultra Fast Mode
New standard for dynamic gameplay
Every Wazdan game is developed with the user's experience in mind so that players can easily customise their gameplay using our special features. Ultra Fast Mode makes playing more dynamic than ever before, providing a lively playing experience, and speeding up your profit growth.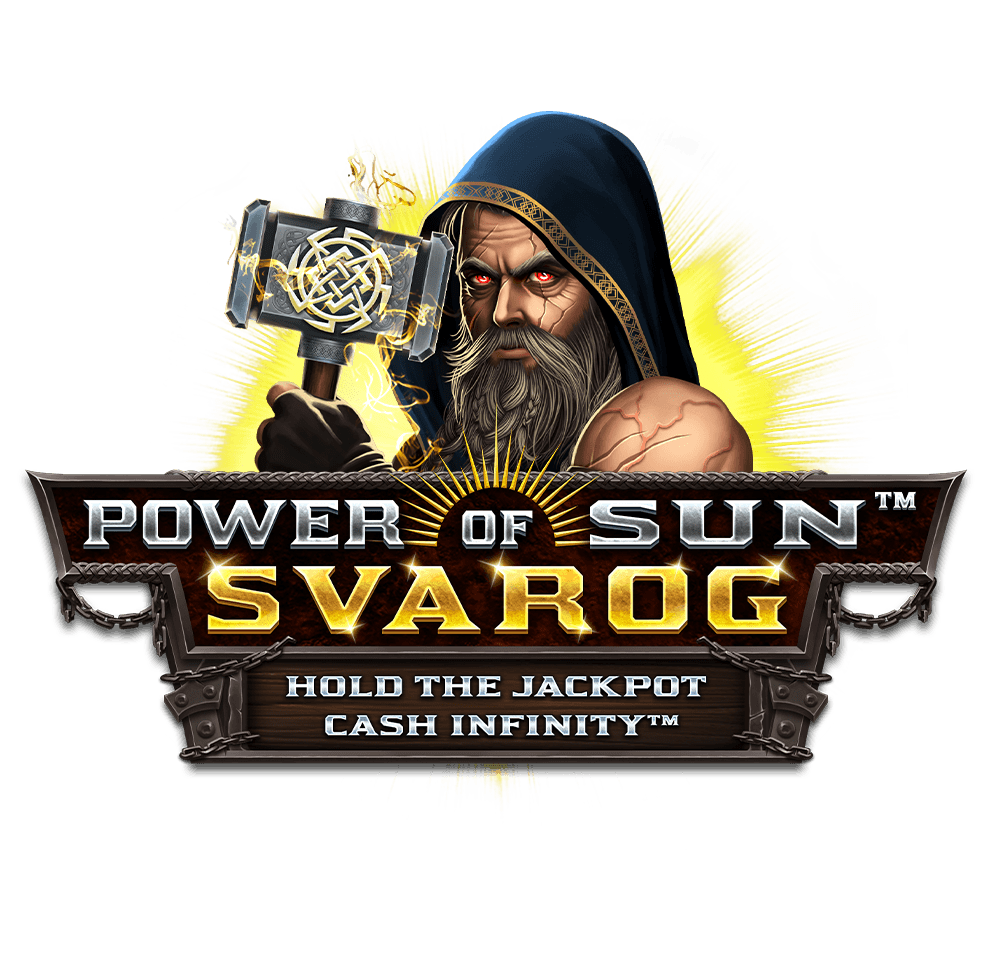 Forge your fortune with the help of the God of Fire!
Strike while the iron is hot and add the sizzling Power of Sun™: Svarog to your offer to boost your metrics!
Play now