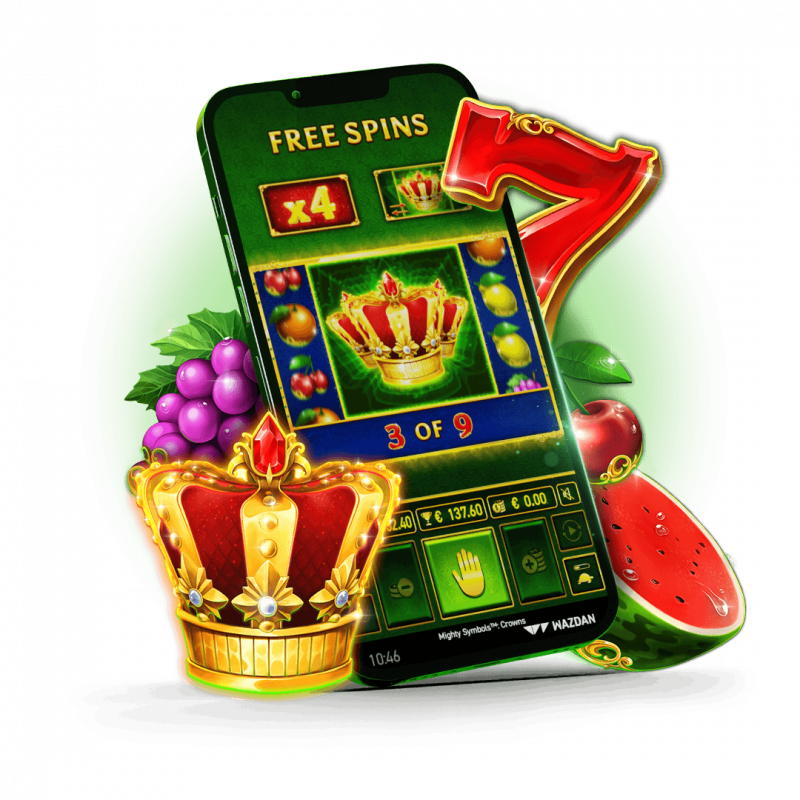 Mighty Symbols™: Crowns is the newest, innovative slot developed by Wazdan. This game shines with masterfully-crafted audiovisuals and presents players with their favourite symbols and mechanics. The beloved Free Spins bonus round makes its return, providing many chances to win big, while Chance Level™ makes it a lot easier to trigger. The new Giant Crown feature is also included, presenting players with a bonus counter and giant symbols that award even greater prizes. Through their endeavours, players will be able to win up to 2500x their bet, and utilise the thrilling features to their advantage. With the shining symbols of the Mighty Symbols™: Crowns slot, players are sure to return for more spins each and every time.
An innovative new slot with beautiful audiovisuals
Player-favourite Free Spins bonus round
Exciting, and extremely engaging Giant Crown feature
An enormous maximum prize of 2500x player's bet
Customisation features such as Volatility Levels™, Buy Feature, and many more
Wondering how you can incorporate this game into your portfolio and increase your numbers? Get in touch with your Account Manager or drop us a line at sales@wazdan.com.
Free Spins
A beloved bonus round with proven results.
There is nothing like Free Spins that players love more. Mighty Symbols™: Crowns comes equipped with this exciting feature and adds some new innovative changes. To activate this bonus round, players need to land 3 Free Spins symbols, which appear on the 1st, 3rd, and 5th reels. As the feature begins, a quick bonus game is played, during which the number of Free Spins, Multiplier value and position of the Giant Crown symbol is determined. The Giant Crown symbol sticks to the reels for the duration of the game, greatly increasing the probability of scoring great wins. The walking Giant Crown symbol may also be granted, shifting its position with every spin. The number of Free Spins may also be increased by 3 for each additional Free Spins symbol drawn, making the bonus round last even longer.
Giant Crown
An innovative feature with enormous win potential.
Wild symbols are well-known to all players, but in Mighty Symbols™: Crowns they are the kings of the game. Above the reels, the Giant Crown counter is present, filling up with every Wild symbol drawn. Giant Crown symbol correspondingly appears on the 3 rightmost, center, and leftmost reels after 10, 20, and 30 drawn Wild symbols. As the counter is completely filled and the last Giant Crown symbol is drawn, it is reset back to 0, allowing for the milestones and respective Giant Crowns to be granted again.
Chance Level™
Feature to help players get into the bonus round.
Players may also utilise the Chance Level™ feature, which supports them in getting into the bonus round. By choosing the x2, x4, or x6 levels, players multiply their bet, while getting an increased chance of activating Free Spins. When the bet is multiplied, the prizes stay on the level of the base bet.
Unique Gamble Feature
Doubling wins even 7 times in a row.
Mighty Symbols™: Crowns allows players to not only win big but also to double any of their prizes with the Unique Gamble Feature. To do this, players simply need to choose the gem of correct colour after any of their wins. Picking the right one doubles the prize and enables the player to choose again, up to 7 times in a row.
Volatility Levels™
Adjusting gameplay to anyone's needs
Wazdan understands that players enjoy the possibility of customising their gameplay, which is why the Volatility Levels™ feature is present in their slots, including Mighty Symbols™: Crowns. With this feature, players can freely choose from one of 3 levels of volatility, adjusting the size and frequency of wins to their own liking.
Buy Feature
Just two clicks away from the Free Spins bonus round.
The Free Spins bonus round is close to players' hearts, and they can't wait to trigger it, which is why the Buy Feature has been implemented into Mighty Symbols™: Crowns. With just two clicks players can access their favourite feature, by simply choosing one of 5 entry levels and playing the bonus round to their liking.
Ultra Fast Mode
Speeding through the game, right to the big wins.
Watching the spinning reels and the action unfolding on them is the essence of slots, but many players enjoy their games moving faster with the prizes raining down on them with great speed. For such players, the Ultra Fast Mode has been included, allowing them to accelerate the gameplay and focus more on the big wins and exciting features.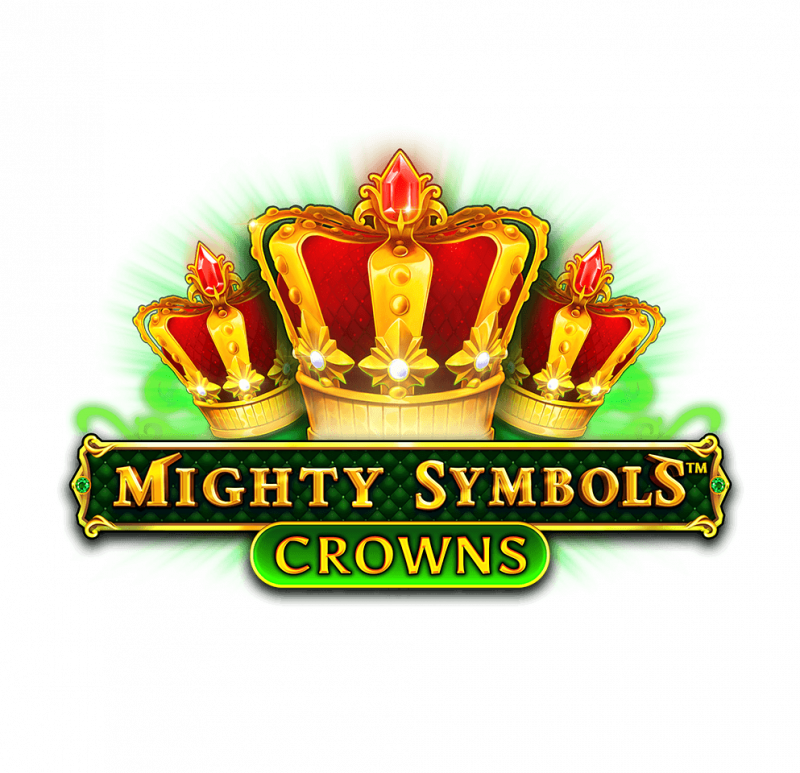 Crown your players with the greatest of prizes and the most engaging of features!
Incorporate Mighty Symbols™: Crowns into your kingdom and watch as the revenue growth skyrocket!
Play now