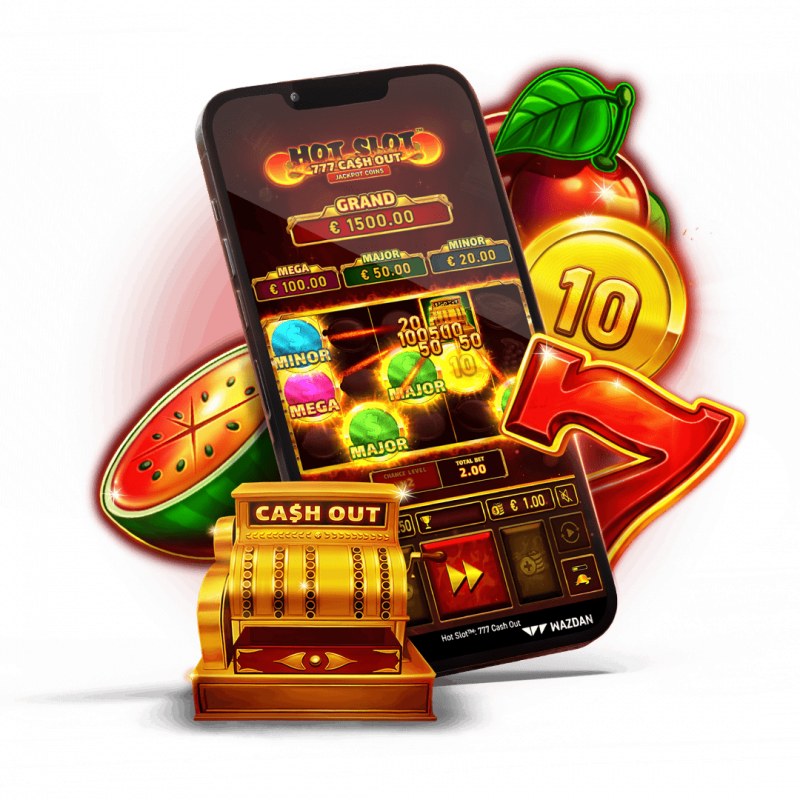 Hot Slot™: 777 Cash Out is the eighth game in the world-conquering Hot Slot™ series. This prominent franchise has been created with the aim to recreate the experience of playing classic land-based slot machines and expand it with engagement-boosting mechanics and solutions that guarantee significant growth in our partners' metrics. This title is no different from its predecessors, with a bunch of fruity symbols spinning on the reels and a variety of lucrative Jackpots to be drawn. The game introduces a brand-new Cash Out symbol which puts players just one click away from their desired winnings.
Hot Slot™: 777 Cash Out is sure to be similar to its Hot Slot™ counterparts in one thing – stealing the hearts of players around the world and becoming a sought-after revenue generator for operators!
An innovative Cash Out symbol ready to boost your engagement rates
A variety of player-favourite Cash and Jackpot symbols
An engagement-boosting Chance Level feature that increases the chances of landing big wins
The ultimate Grand Jackpot prize worth 1500x player's bet
Adjustable customisation tools such as Volatility Levels™, and more!
Wondering how you can incorporate this game into your offering and boost your numbers? Get in touch with your Account Manager or drop us a line at sales@wazdan.com.
Cash Out
An innovative way to keep your players entertained
In Hot Slot™: 777 Cash Out players don't have to enter any bonus round to be one click away from incredible action. Thanks to the introduction of the dazzling Cash Out symbol, landing a lucrative win is more exciting than ever before. This dazzling symbol accumulates all values from Cash and Jackpot symbols drawn on the reels and pays the total win.
Chance Level
Generate higher profits on greater players' excitement
Thanks to the Chance Level feature you can now provide your players with higher chances of landing lucrative wins, thus making your offer irresistible. In Hot Slot™: 777 Cash Out players can double their bet and increase the likelihood of drawing exciting Jackpot symbols with one click of a button! There is no doubt that players will fall in love with this win-promoting mechanic!
5 Reels, 20 paylines
This slot will ensure high traffic on your website
If you are looking for a slot that will enhance your portfolio and offer unmatchable gameplay experiences to your players, then search no more – Hot Slot™: 777 Cash Out is the right choice for you.
Mega Wins
Many Jackpots await your players
During the spinning players will encounter Mini, Major and Mega Jackpot symbols that pay hefty prizes. What is more, if some of the lucky ones manage to cover all 15 reels with bonus symbols, they will be awarded the Grand Jackpot worth 1500x their bet!
Unique Gamble Feature
Doubling the wins up to 7 times in a row
In Hot Slot™: 777 Cash Out players can double their winnings up to 7 times in a row. This includes doubling the Grand Jackpot if one dares to risk it!
Volatility Levels™
Customisable win sizes and frequency to suit players' preferences
To provide players with freedom of choice, Hot Slot™: 777 Cash Out offers Wazdan's flagship feature – Volatility Levels™. Players can modify their win frequency and size as they see fit, which grants them full control over their gameplay.
Big Screen Mode
Engaging gameplay displayed on the big screen
PC, mobile, or tablet – the 5 retro reels of Hot Slot™: 777 Cash Out look simply astonishing! The Big Screen Mode allows players to catch every detail of this dazzlingly animated slot and takes immersion to the next level!
Ultra Fast Mode
New standard for dynamic gameplay
Every Wazdan game is developed with the user's experience in mind so that players can easily customise their gameplay using our special features. Ultra Fast Mode makes playing more dynamic than ever before, providing a lively playing experience, and speeding up your profit growth.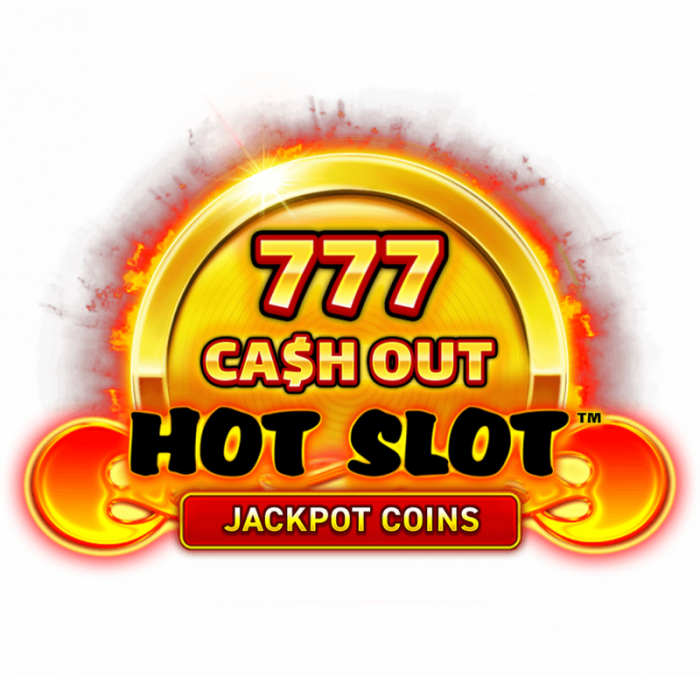 Provide your players with engaging gameplay full of fruits and coins!
Make the cash rain by adding the thrilling Hot Slot™: 777 Cash Out to your portfolio and watch your number grow!
Play now