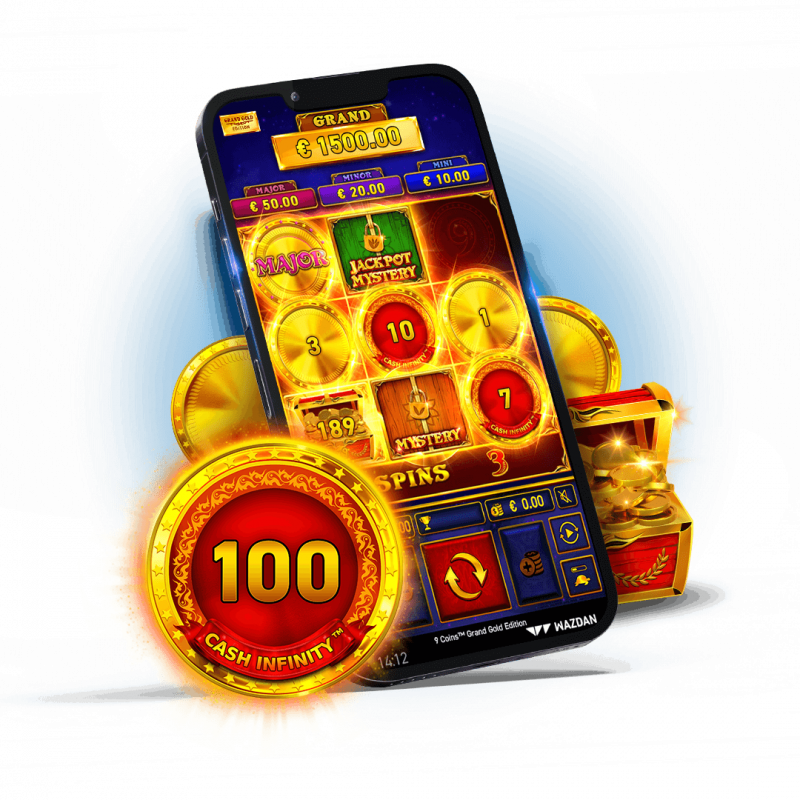 9 Coins™ Grand Gold Edition takes this player-favourite title to the next level and will help you crank up your revenue. Yet another edition of the 9 Coins™ series brings a combination of proven engagement-boosting features such as Cash Infinity™, and some fresh changes to Hold the Jackpot bonus that will make your players on cloud nine! Now the Grand Jackpot is increased to 1500x player's bet, which makes flipping those 9 coins more exciting than ever! Adding 9 Coins™ Grand Gold Edition to your grid will make your players return for more spinning, thus growing a loyal fan base and increasing your revenue!
Engagement-enhancing Cash Infinity™ feature
Crowd-favourite Hold the Jackpot bonus game…
… where the Grand Jackpot is increased to 1500x player's bet!
Adjustable customisation tools such as Volatility Levels™, Buy Feature, and more!
Wondering how you can incorporate this game into your portfolio and increase your numbers? Get in touch with your Account Manager or drop us a line at sales@wazdan.com.
Cash Infinity™
An engagement-boosting feature that promotes players' engagement!
Cash Infinity™ is an adored feature, especially by your growing metrics! Here is how this engagement-boosting feature works: during the base game, players can draw an exciting Cash Infinity™ symbol on any of the 9 reels. This symbol sticks on the reels until the end of the Hold the Jackpot bonus game, where it aids players in their pursuit of the Grand Jackpot. What is more, landing Cash Infinity™ symbols in the middle row of the reels makes entering the bonus round much more likely!
Hold the Jackpot
Introducing a new tweak in the prominent bonus game!
Holding the Jackpot has never been more exciting now that the Grand Jackpot is even grander! To enter this bonus game, players need to draw at least 3 Bonus symbols in the middle row. At the beginning of the bonus game, players are granted 3 Re-spins, which can be renewed after landing new Bonus symbols. In the Hold the Jackpot bonus game, players may stumble upon Mini, Minor, and Major Jackpot symbols that deliver corresponding Jackpots. Mystery Symbols transform into every Bonus symbol apart from Cash Infinity™, while the powerful Jackpot Mystery Symbols can only turn into Mini, Minor, and Major Jackpot symbols. All winnings are calculated at the end of the Bonus Game. However, if all 9 reels are covered, the incredible Grand Jackpot is activated, and players walk away with the ultimate prize. Ka-Ching!
9 Reels
Two words: thrilling and innovative!
The fan-favourite 9-reel slot is back in 9 Coins™ Grand Gold Edition! If you are looking to expand your offer with a slot that combines a great soundtrack, mesmerizing graphics, and nontraditional gameplay – search no more! This unique slot offers an uncommon mechanic – all prizes may be grabbed only at the end of the Hold the Jackpot bonus game. In addition to that, our 9-reel layout makes spinning for riches a state-of-the-art experience for all!
Mega Wins
Wins up to 1500x player's bet
9 Coins™ Grand Gold Edition is back with the Grand Jackpot grander than ever before! The player-favourite 9-reel slot now offers a whopping 1500x player's bet prize. Now tossing those shiny coins and filling the spinning reels is much more rewarding, not only in experiences but also in cash!
Unique Gamble Feature
Doubling the wins up to 7 times in a row
Players can toss a coin to double their winnings up to 7 times in a row. This includes doubling the Grand Jackpot winnings if players dare to risk it!
Volatility Levels™
Customisable winning sizes and frequency to suit players' preferences
To provide players with freedom of choice, 9 Coins™ Grand Gold Edition offers Wazdan's flagship feature – three Volatility Levels™. Players can modify their win size and frequency as they please, which grants them a firm grip over their experience.
Buy Feature
Bonus Game within coin's reach with four entry levels
This Wazdan special feature allows players, who seek the most thrilling part of the gameplay, to enter the bonus round immediately. This function offers four entry levels, each with different bonus symbols to start with, to aid the player's efforts for fortune. What is more, our data demonstrate that players who use the Buy Feature generate at least 2.5 times more revenue than ones who don't.
Big Screen Mode
Unique way to keep your players glued to the screen
PC, mobile, or tablet – the 9 reels of shiny fortune look mesmerizing in 9 Coins™ Grand Gold Edition! The Big Screen Mode allows players to catch every detail of this dazzlingly animated slot and takes immersion to the next level!
Ultra Fast Mode
Great choice for dynamic gameplay enthusiasts
Every Wazdan game is developed with the user's experience in mind so that players can easily customise their gameplay using our special features. Ultra Fast Mode makes playing more dynamic than ever before, providing a lively playing experience, and speeding up your profit growth.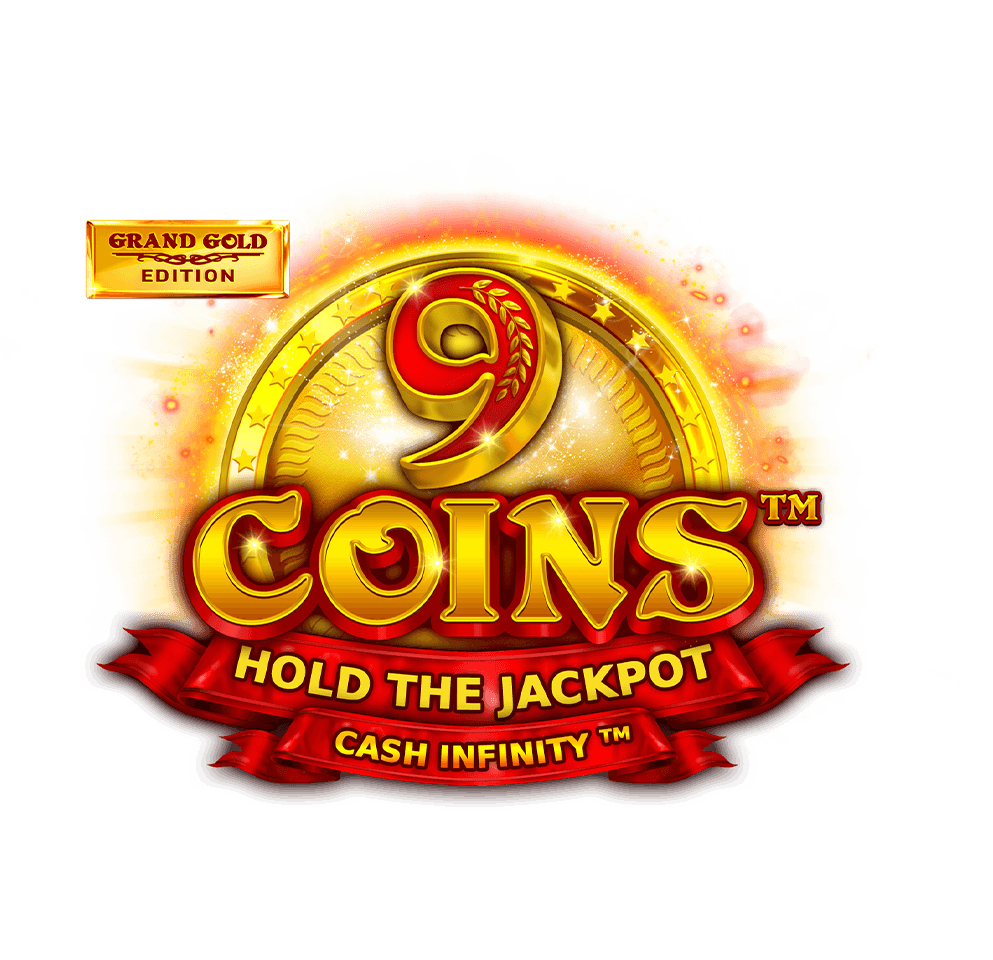 Toss some coins and take 'em home!
Upgrade your portfolio with 9 Coins™ Grand Gold Edition and watch your numbers go up!
Play now