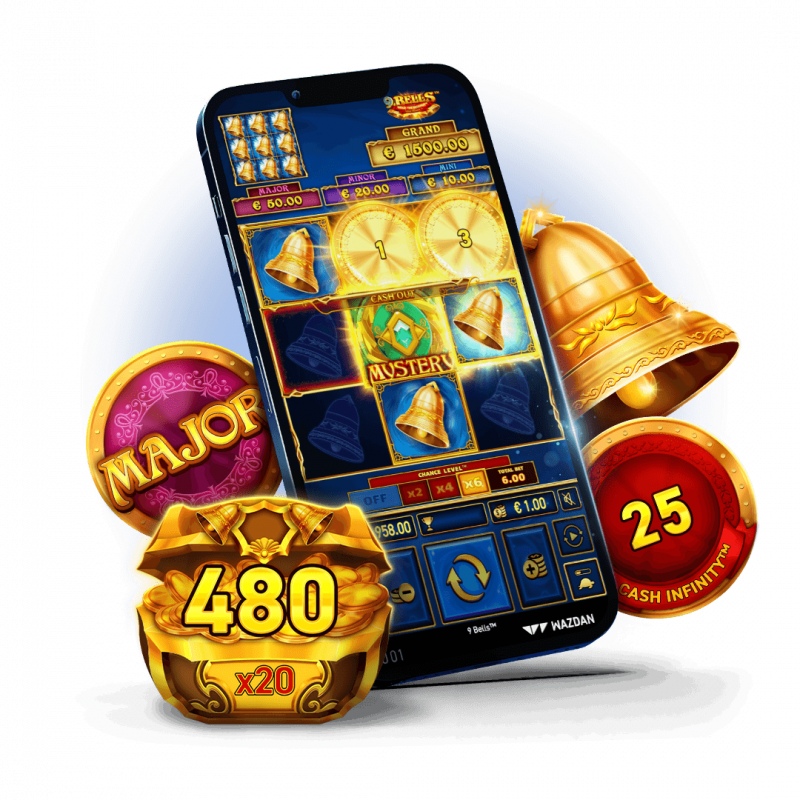 9 Bells™ is a new addition to Wazdan's diverse portfolio of innovative slot games, sure to skyrocket your retention rates. The game utilises the well-known features of Hold the Jackpot™ and Cash Infinity™, this time around combined with an exciting Bonus Matrix and a completely new version of the generous Cash Out mechanic. The Chance Level™ feature is also present, giving players the ability to increase their chances of entering the bonus game by up to 6x. The ultimate Grand Jackpot prize of 1500x the bet is sure to dazzle players and make them return for more spins. Include 9 Bells™ in your grid and gather crowds of big win enthusiasts to your casino!
Player-favourite Hold the Jackpot™ bonus round
Lucrative Cash Infinity™ feature
An exciting Bonus Matrix mechanism
Cash Out feature in a brand-new version
Grand Jackpot ultimate prize of 1500x the bet
Customisation features such as Volatility Levels™, Buy Feature, Chance Level™ and more!
Wondering how you can incorporate this game into your game library and increase your numbers? Get in touch with your Account Manager or drop us a line at sales@wazdan.com.
Cash Infinity™
The secret to retaining players' attention and keeping them immersed.
This straightforward yet highly lucrative feature provides a simple means to enhance players' winning odds and simultaneously elevate your revenue! When this symbol lands on a reel, it adheres to it until the conclusion of the subsequent Hold the Jackpot™ bonus round. Furthermore, if it lands on the central reel, it significantly heightens the likelihood of activating the Cash Out feature. To ensure it doesn't obstruct players' access to the bonus game, it exclusively appears on reels where the Bell symbol has already been drawn.
Hold the Jackpot™
The part all players are looking forward to the most!
The pinnacle of excitement in the game unfolds during the Hold the Jackpot™ bonus round! To activate it, players must complete the Bonus Matrix by landing Bell symbols on the corresponding reels. Once the Bonus Matrix is filled, the action commences with 9 Re-spins, during which players aim to collect as many Bonus symbols as they can. The Hold the Jackpot™ round concludes either when all Re-spins are exhausted or when all the reels are filled, granting players the coveted Grand Jackpot, which is an impressive 1500x their initial bet.
Cash Out
Unlock additional ways to maintain and amplify player involvement!
In the base game of 9 Bells™, the Cash Out feature stands as the exclusive means to secure winnings. To trigger Cash Out, players need to land 3 Bonus symbols of any type on the middle reel. When this occurs, the values of these three symbols are combined and awarded.
Chance Level™
Triggering the bonus round is a piece of cake with this feature!
Chance Level™ has gained immense popularity among players for its engagement-enhancing mechanism. Offering three levels of bet multiplication, this feature directly elevates the likelihood of triggering the Hold the Jackpot™ bonus round, injecting a substantial dose of excitement and dynamism into the game.
Unique Gamble Feature
Doubling any win, anytime players want!
With a simple game of chance players have the opportunity to double any of their winnings up to 7 times in a row. The Grand Jackpot can also be multiplied with this feature!
Buy feature
Activates the bonus round with just two clicks!
A staple in Wazdan titles, Buy Feature allows players to get into the thrilling Hold the Jackpot™ round instantly. This function presents five entry levels, each with different starting symbols and volatility. What is more, our data demonstrates that players who use the Buy Feature generate at least 2.5 times more revenue than the ones who don't.
Volatility Levels™
Customising gameplay to suit anyone's needs!
For a personalized gaming experience, 9 Bells™ includes Wazdan's signature feature, Volatility Levels™. This feature empowers players to adjust their win size and frequency, giving them full control over their gameplay experience.
Ultra Fast Mode
Speeding up the gameplay!
Our special features allow players to effortlessly tailor their gameplay. With Ultra Fast Mode, we've taken gameplay to a whole new level of dynamism, offering a vibrant and profitable experience that's sure to accelerate your earnings.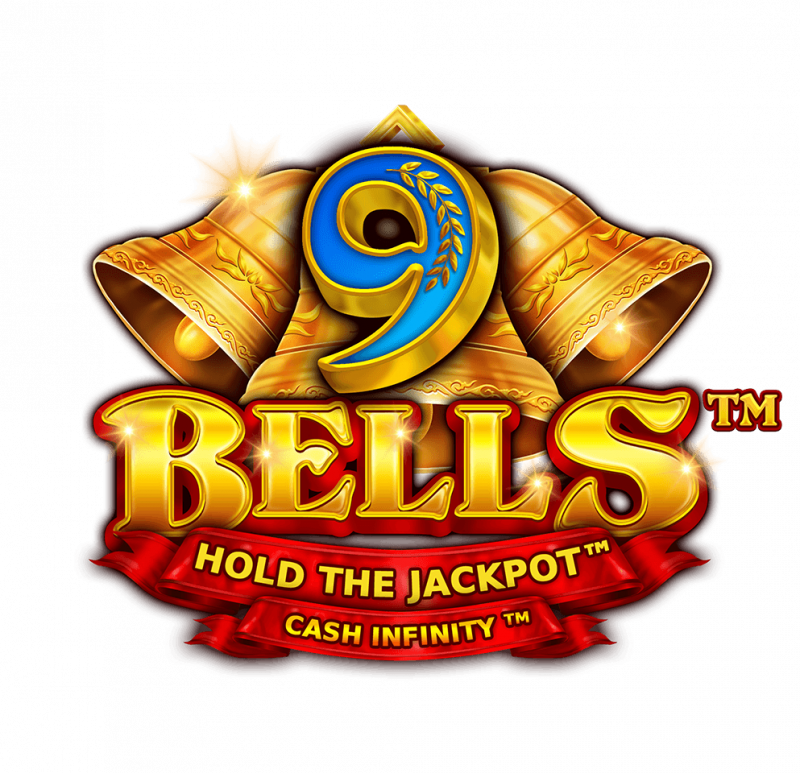 Surprise your players with 9 Bells™
the brand-new feature-packed slot of extreme proportions!
Play now