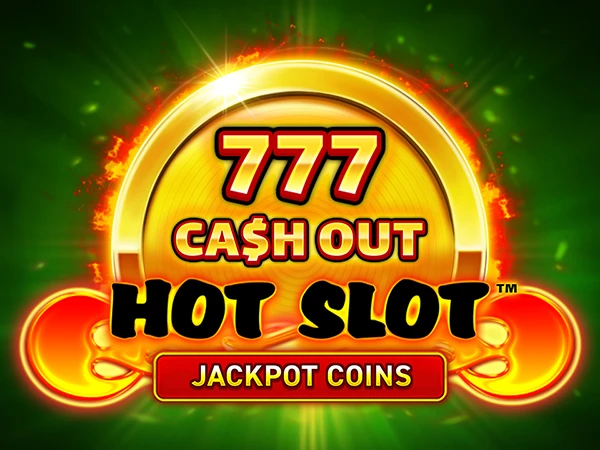 Let your players participate in this cash rush and experience an unprecedented performance boost with this immersive retro slot!
Days

Hours

Minutes

Seconds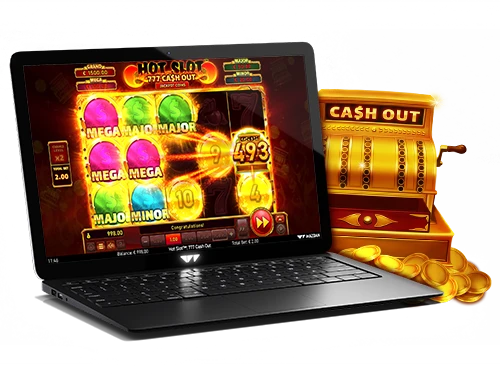 Cash Out
Cash Out symbol is an engagement-boosting feature developed to maximise your revenue by enabling players to land thrilling wins.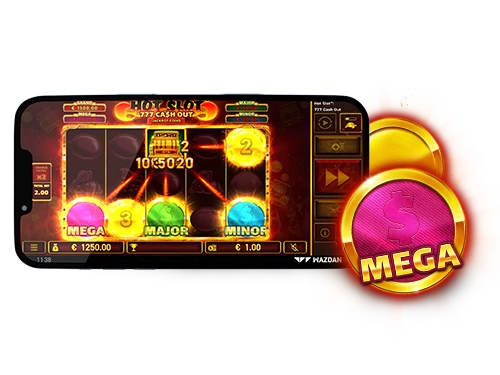 Chance Level™
Allow your players to increase their chances of landing Jackpot symbols with the brand-new Chance Level™ mechanic that doubles their initial bet. All they need to do is enable the feature and watch the lucrative symbols coming in!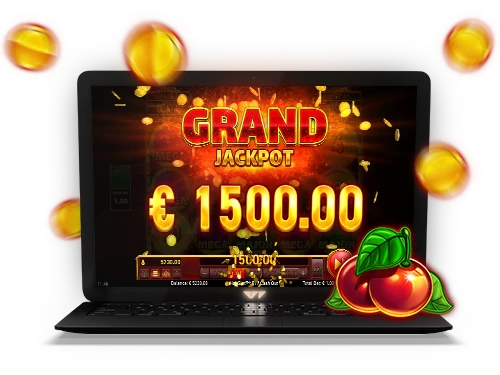 Grand Jackpot
Players can be flushed with cash if they manage to land a wall of Cash and/or Jackpot symbols, as it awards the Grand Jackpot prize worth a whopping 1500x player's bet.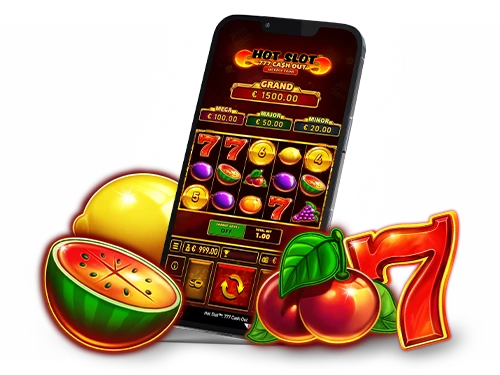 Retro slot
Old-school slots enthusiasts are certain to recognise the hallmarks of a retro game – fruity symbols, the classic layout of the reels, and straightforward gameplay.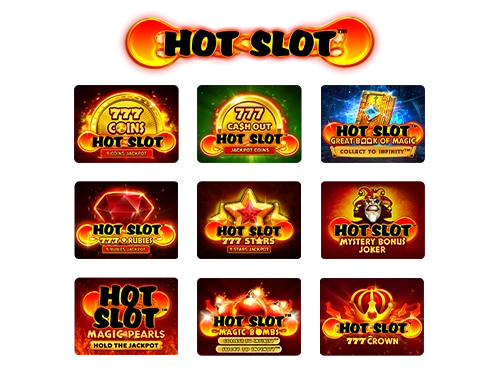 Top-performing Hot Slot™ series
This title is the eighth addition to the thrilling Hot Slot™ series that has captivated thousands all around the world and keeps on expanding to cater to the needs of both players and operators.
Hot Slot™: 777 Cash Out exceeds even the most demanding expectations and brings the immersion of the gameplay to the next level. Slot's straightforward gameplay combined with easy-to-understand mechanics allows you to generate higher profits on greater players' engagement.
If boosting the engagement of your fanbase and thus generating higher revenue is your goal, then search no more – the exciting Hot Slot™: 777 Cash Out is the right slot for the job!
See the results you want with this exhilarating slot!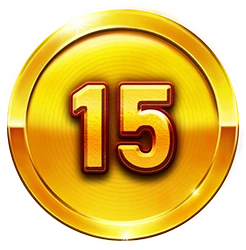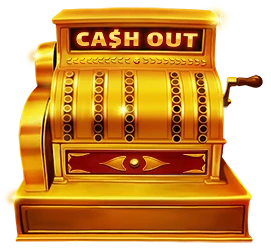 Features
Cash Out
Jackpots
Grand Jackpot
Jackpot Coins
Energy Saving Mode
Unique Gamble Feature
Chance Level™
Volatility Levels™
Ultra Fast Mode
Big Screen Mode
Availability
30+ Languages
All Currencies
All Platforms
Quick API Integration
All Major Aggregators
Markets
Provide your players with the best seasonal promotion, using the award-winning Mystery Drop™ promo tool!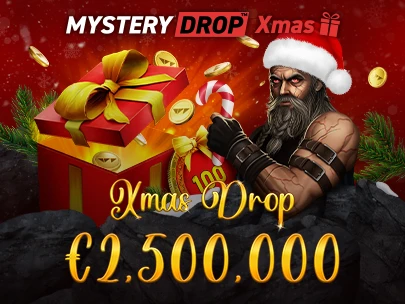 Hot Slot™: 777 - read more
Hot Slot™: 777 Cash Out – a brand-new Wazdan slot is here, and it is ready to make some noise! The wait is already over, so don't hesitate and take a spin and try to make that cash splash!
This exhilarating slot is the eighth addition to the popular Hot Slot™ series that provides unforgettable experiences based on the same pillars as old-school slot machines one can find in land-based casinos of Las Vegas. By the way, have you noticed the coincidence? The game has three sevens in the name and "Cash Out" has seven letters. Because seven is known for being a lucky number it can only mean one thing – this slot is about to become a go-to cash maker.
As mentioned earlier, this slot takes inspiration from the retro genre and creates an interesting mix of traits and features that combine the best of both old-school and modern worlds. Let's start by exploring the more classic side of Hot Slot™: 777 Cash Out. The game has quite a popular layout of five reels and twenty paylines – a set-up so popular back in the day. The first thing that captures the attention after loading this banger is a variety of good old fruity symbols. These are the crème-de-la-crème of the retro genre, as they are a true trademark of a slot machine. During the spinning, you can encounter the following symbols: cherry, lemon, orange, plum, grapes, watermelon, and obviously – the lucky seven. Now, let us shed some light on the more state-of-the-art side of the game.
Although you won't find here any progressive Jackpots or Free Spins bonus rounds, Hot Slot™: 777 Cash Out offers an even more exciting and straightforward way for you to acquire great prizes. It can be achieved thanks to the introduction of the Jackpot Coins feature which includes both tested and brand-new solutions, creating a gameplay experience you won't quickly forget. The way the feature works is really simple but trust me when I say – in this case simpler is better!
When spinning you can encounter a variety of exciting bonus symbols: Cash symbol awards prizes ranging from 1x-10x your bet, while Minor, Major, and Mega Jackpot symbols award 20x, 50x, and 100x your bet correspondingly. In addition, if you want to significantly increase your chances of landing those money-makers, you can enable the Chance Level mechanic located on the left side of the reels, that in turn will double the initial value of your base bet. But here comes the thrilling twist. All the Cash and Jackpot symbols award prizes only if drawn together with the brand-new Cash Out symbol. This symbol accumulates all values from Cash and Jackpot symbols that have been drawn on the reels and pays the total win! This solution makes great riches just one click away. How exciting! Speaking of a one-click-away moment, the same can be said about the ultimate prize of Hot Slot™: 777 Cash Out. If you are truly the lucky one, you might just cover all the reels with bonus symbols and activate the Grand Jackpot – a prize worth a whopping 1500 times your bet!
As you can see, Wazdan has proven that sometimes simpler is better by creating a slot that players of different backgrounds, demographics and preferences can enjoy. But this is not all in terms of accessible gameplay. Being a Wazdan slot, Hot Slot™: 777 Cash Out includes the Freedom of Choice™ suite that can be found in all developer's titles. In this set of unique features, you can find the flagship Volatility Levels™ which allow you to adjust the frequency and size of your wins, Big Screen Mode which lets you enlarge the game and have a closer look at the reels, and many more additions that let you customise the gameplay to your liking.
Hot Slot™: 777 Cash Out is in a way one slot of its kind. A great mix of innovative solutions, retro theme, and high quality audiovisuals is exactly what makes the gaming experience an exhilarating one. Make sure to try your luck in this vibrant slot and make a dash for that cash!
Immerse yourself in the world of juicy symbols and enjoy everything Hot Slot™: 777 Cash Out has to offer!
read more