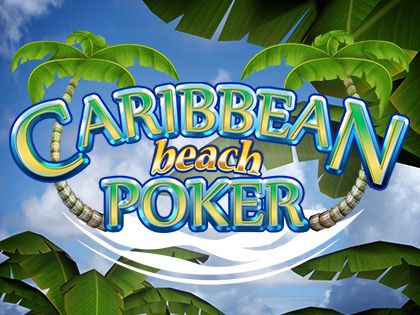 A fun and relaxing version of casino stud poker.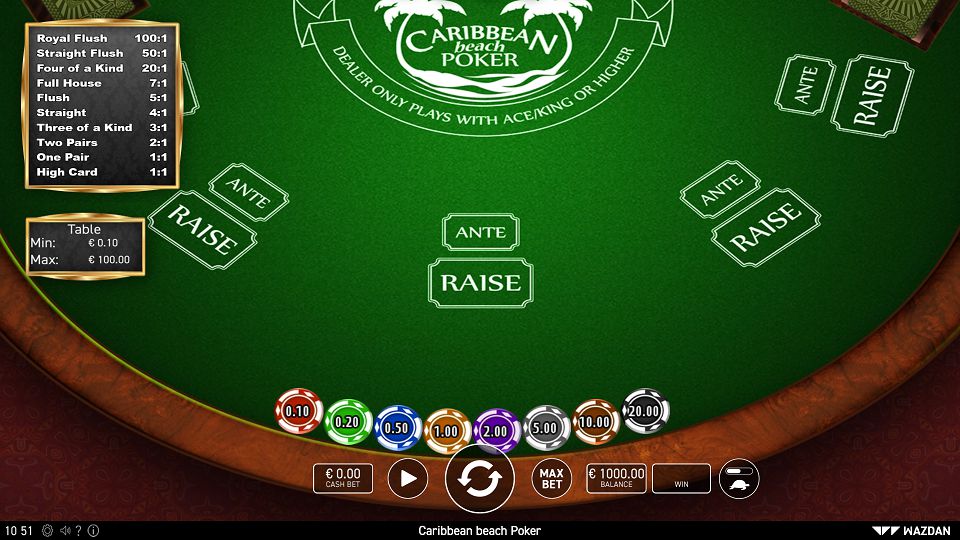 Caribbean Beach Poker
Playing poker is very entertaining but playing poker on a tropical island is even better! The blazing sun and big wins make sure everyone feels hot!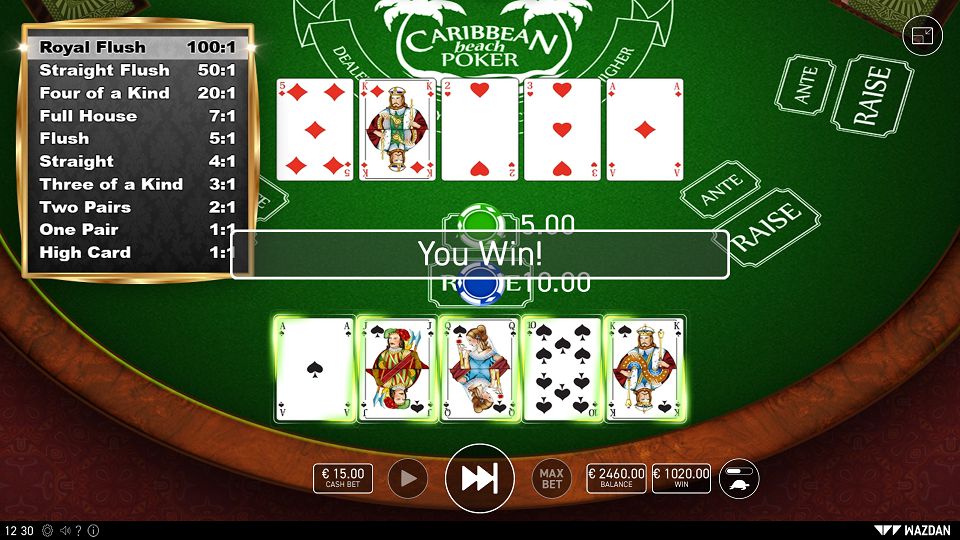 Mega Win
Hide from the Caribbean heat inside a casino and play a classic game of poker – get a Royal Flush and you can win up to x100 stake.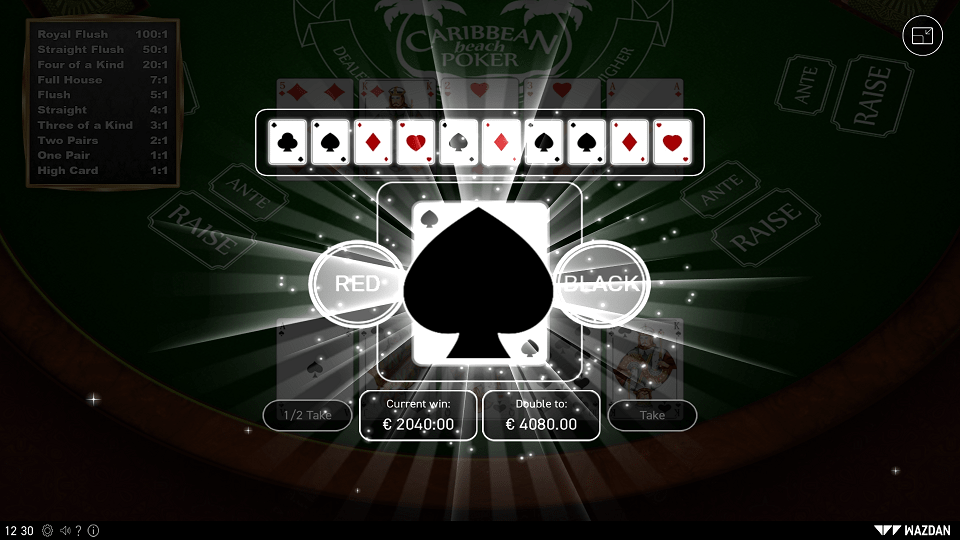 Gamble
Players that feel like it's their lucky day should use that opportunity to easily increase their winnings by using the rewarding gamble feature. Their wins might double in an instant!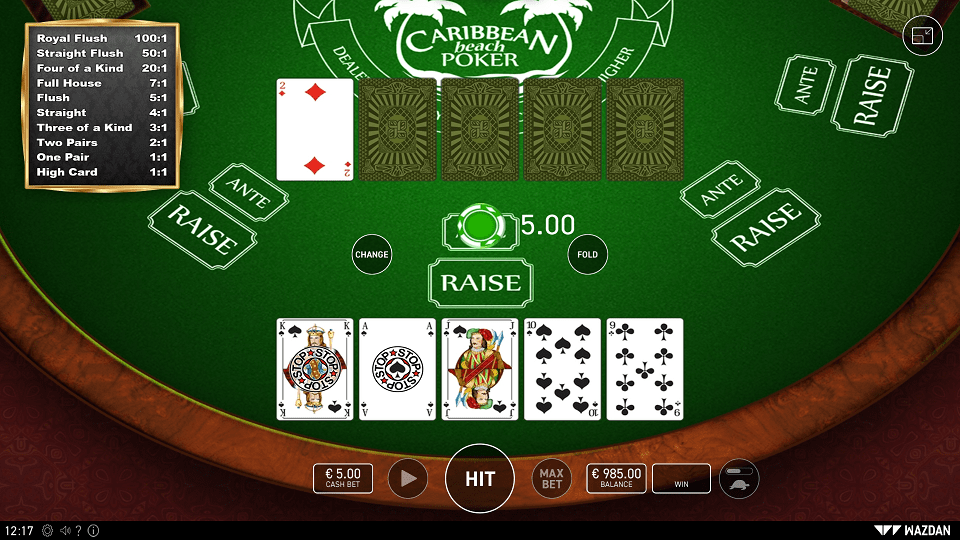 Realistic Poker Experience
Caribbean Beach Poker guarantees really unique entertainment thanks to the realistic experience it offers. With this online game, the players will get the feeling of playing in a real-life casino no matter where they are.
A classic poker with a hot twist! This time you can enjoy the popular table game on a tropical island!
Can you imagine anything better than playing your favourite table game? How about playing it on one of the Caribbean islands! With Caribbean Beach Poker you'll get the feeling that you're playing this classic card game in a beachside casino where you can step outside to feel a warm breeze on your face and enjoy a sunny day. The animation with azure waves and palms trees that appears at the beginning of this game will surely catch your attention and leave you dreaming of summer. However, it's not the blazing sun but the excitement caused by this game that'll really make you hot!
The characteristic green table enhances the feeling of playing in a real land-based casino and traditional rules ensure everyone can enjoy this game – beginners and experienced players alike. So place your bets and play! Let's see who gets a better hand – you or the dealer. Pay ante, the first part of the stake, and both you and the dealer are given five cards each. Choose Hit or Fold to continue the game and raise a stake when you're sure you can beat the dealer. The lowest paying combination is One Pair. Royal Flush provides you with the biggest win as it pays 100:1! Caribbean Beach Poker will surely prove to be a source of fantastic entertainment so enjoy your time with this game, beat the dealer and relax on a sandy beach as you count your wins!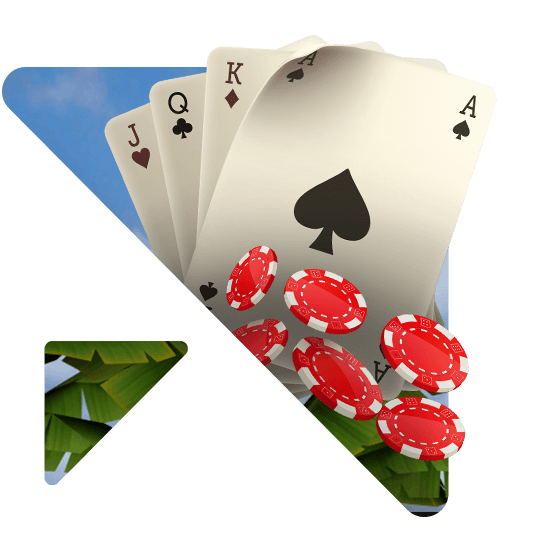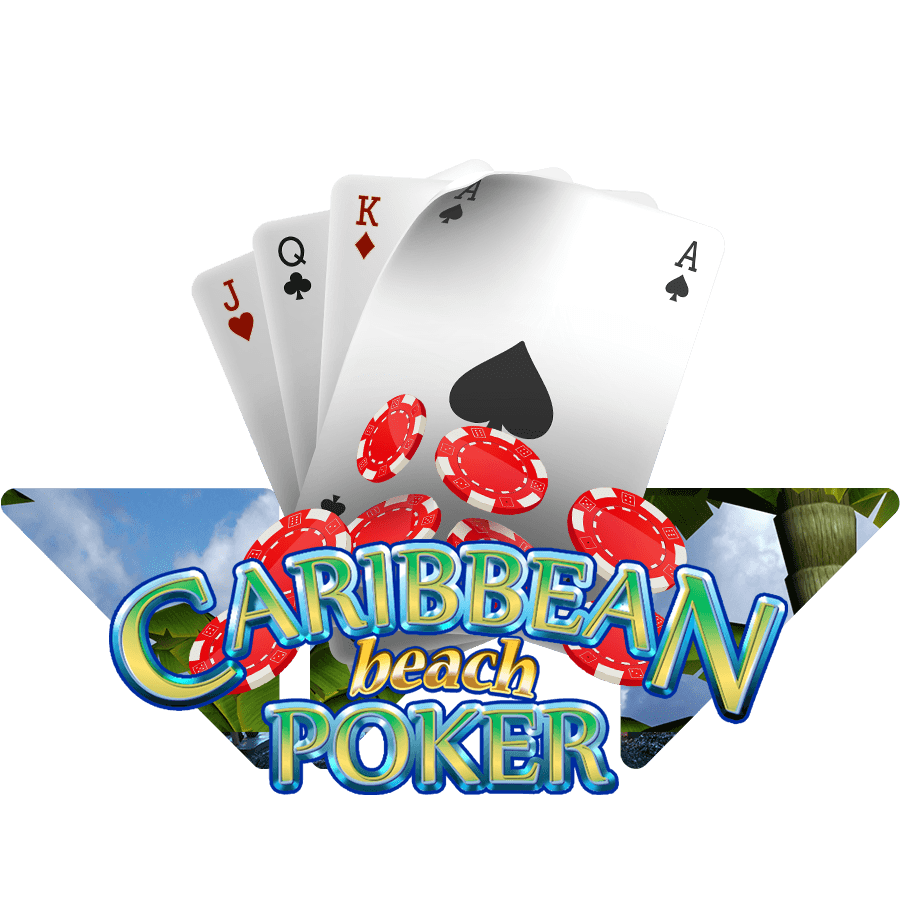 Game Info
Game type: Table Games
Max Win: 100x bet
Volatility: -
Features
Gamble
Energy Saving Mode
Availability