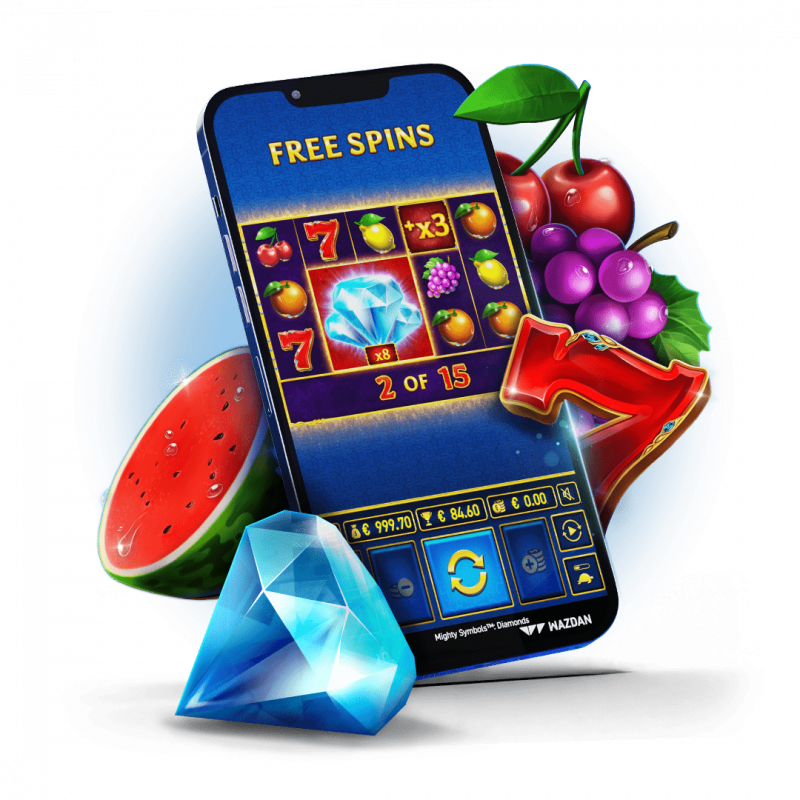 Introducing Mighty Symbols™: Diamonds, the latest cutting-edge creation from Wazdan. This game dazzles players with meticulously crafted visuals and immerses them in their most cherished symbols and mechanics. The beloved Free Spins bonus round makes its triumphant return, offering abundant opportunities for substantial wins. Elevating the excitement, the Chance Level™ feature facilitates triggering the bonus round, while the all-new Giant Diamond feature takes center stage, introducing massive symbols that bestow even grander rewards.
Through their endeavors, players have the chance to secure up to 2500x their bet, leveraging the exhilarating features to their utmost advantage. Radiating with brilliance, the symbols in Mighty Symbols™: Diamonds ensure players will keep coming back for more spins, time and time again.
Pioneering slot innovation paired with stunning audiovisuals
Player-favorite Free Spins bonus round for added thrills
Engaging and dynamic Giant Diamond feature for more exciting gameplay
Enormous maximum prize of 2500x player's bet
Customization options like Volatility Levels™, Buy Feature, and more.
Wondering how you can incorporate this game into your portfolio and increase your numbers? Get in touch with your Account Manager or drop us a line at sales@wazdan.com.
Free Spins
A timeless favorite with a track record of success!
Nothing captures players' excitement quite like Free Spins. Mighty Symbols™: Diamonds incorporates this thrilling element while introducing fresh and inventive modifications. To activate this captivating bonus round, players must land 3 Free Spins symbols positioned on the 1st, 3rd, and 5th reels. As the feature initiates, a swift bonus game ensues, during which the number of Free Spins, and the Multiplier value of the Giant Diamond are determined. The Giant Diamond symbol moves around the reels during the feature, multiplying the value of the combinations it is a part of. Extra Free Spins symbols drawn can increase the number of Free Spins by 3 each time, extending the duration of the bonus round for prolonged excitement.
Wild & Giant Diamond
A visionary concept that unleashes astonishing win possibilities
In Mighty Symbols™: Diamonds Wild symbols shine brighter than ever. The diamond symbols act as your typical Wilds, substituting for all other symbols, while the Giant Diamond, present in the Free Spins bonus game, does not only move around the reels, but also multiplies the value of its winning combinations. Additionally, the Multiplier value can be increased further by drawing corresponding Multiplier symbols.
Chance Level™
Guiding Players to bonus round bliss
Players have the option to make use of the Chance Level™ feature, designed to assist them in accessing the bonus round. By selecting from the x2, x4, or x6 levels, players multiply their wager, while also increasing their likelihood of triggering Free Spins. While the wager is multiplied, the rewards remain set to the base bet level.
Unique Gamble Feature
Cascade of doubled wins, repeated up to 7 times in a row!
Mighty Symbols™: Diamonds provides players with the opportunity to not only secure significant wins but also to amplify any of their rewards using the Unique Gamble Feature. Achieving this entails a straightforward process where players select the appropriately colored gem following a successful win. Opting for the correct gem doubles the prize and grants players the chance to continue, with the possibility of up to 7 consecutive rounds.
Volatility Levels™
Shaping the gameplay to conform to the tastes of every player
Recognizing players' inclination for tailored gameplay, Wazdan acknowledges the significance of customisation. This is precisely why the Volatility Levels™ feature is seamlessly integrated into our slot games, including Mighty Symbols™: Diamonds. Through this innovative feature, players gain the liberty to opt for one of three Volatility Levels™, fine-tuning the size and frequency of their wins according to their personal preferences.
Buy Feature
Smooth passage to the bonus round
The Free Spins bonus round holds a special place in players' hearts, and the eagerness to activate it is undeniable. To cater to this anticipation, the Buy Feature has been included in Mighty Symbols™: Diamonds. With a mere two clicks, players can swiftly access their cherished feature, conveniently selecting from five entry levels. This empowers them to partake in the bonus round the way they like, adding an extra layer of excitement to their gaming experience.
Ultra Fast Mode
Zooming past for Instant gratification and massive wins
All players know that the very essence of slot gameplay consists of spinning reels and huge wins. A portion of them also prefer a faster pace in their games, where rewards cascade swiftly, enveloping them in a whirlwind of wins. To cater to this preference, the inclusion of the Ultra Fast Mode is paramount. This remarkable feature enables players to accelerate the gameplay, channeling their attention toward the grand prizes and captivating features that await them.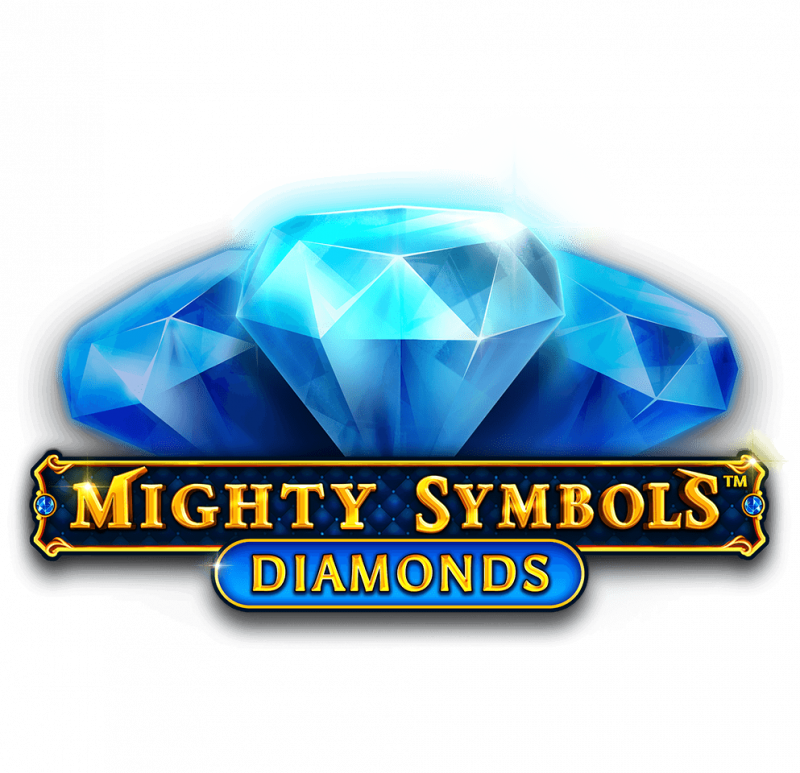 Shine bright with the alluring gameplay of Mighty Symbols™: Diamonds!
From precious stones to profits, Mighty Symbols™: Diamonds transforms your revenue landscape.
Play now