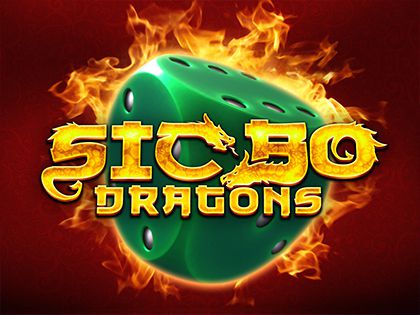 Roll the dice and win the dragons' favour!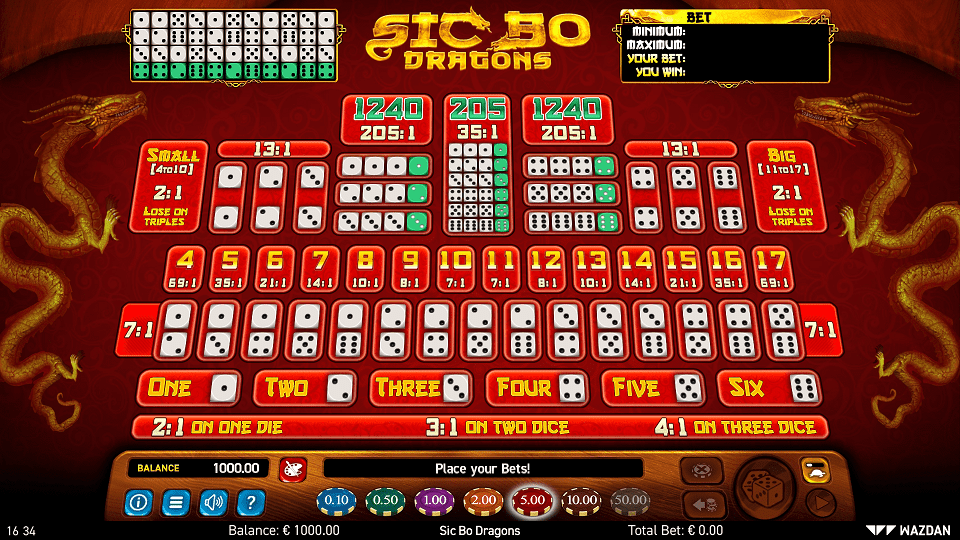 Sic Bo Dragons
Enter the oriental world of Sic Bo Dragons, place your bets and roll the dice to experience the ultimate thrill!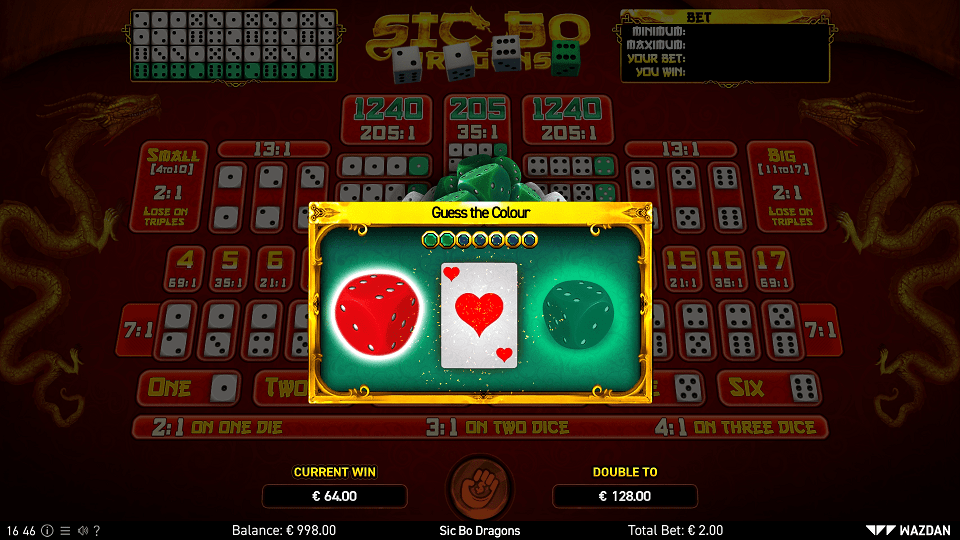 Gamble
The gamble feature offers a chance of doubling the win on the spot! Players who select a correct card can enjoy their increased prizes.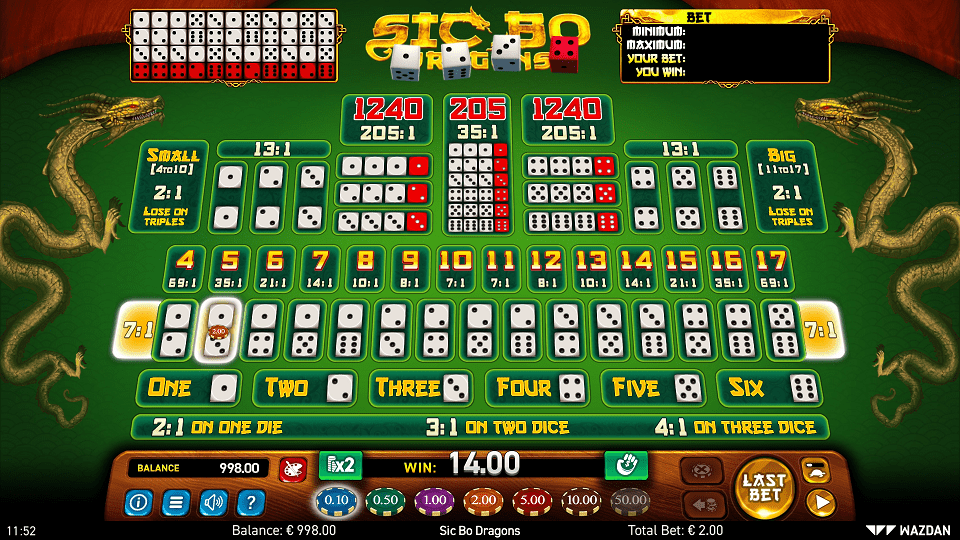 Multiple Betting Options
To ensure great entertainment for every player, Sic Bo Dragons provides multiple betting options, which include three or four dice. The payout values range from 2:1 to 1240:1. Players can bet on a specific number, combination, sum of numbers, triple and four-of-a-kind.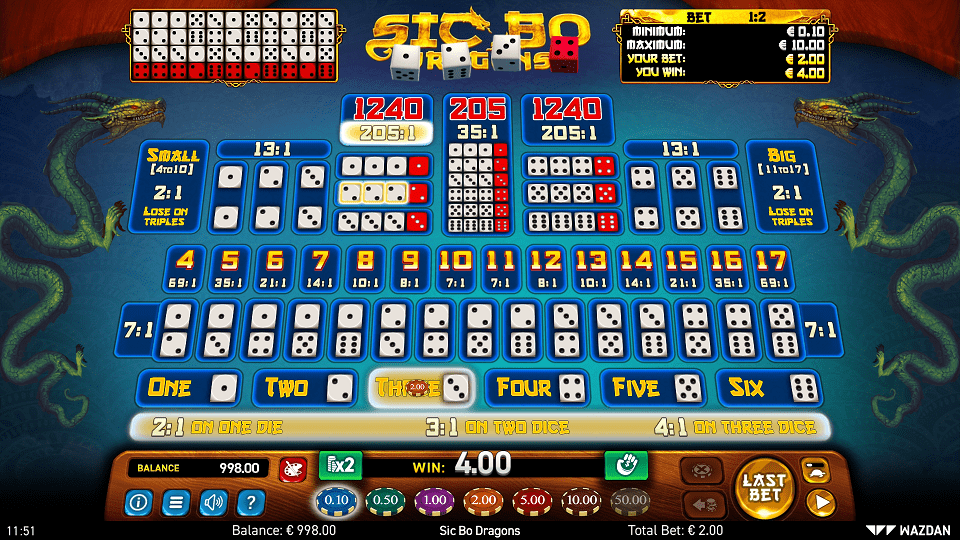 Unique Gameplay Experience
Sic Bo Dragons is our take on the ancient dice game that has remained popular for years. Detailed audiovisuals complement its oriental theme while unique gameplay ensures an unparalleled thrill. There's nothing as exciting as placing the bets and waiting for the outcome of the dice roll!
Big Wins
Dragons are associated with good luck and fortune. With the help of these majestic creatures, lucky players can win up to 1240x bet!
As bets are placed and dice are rolled, two golden beasts are writhing on the table of Sic Bo Dragons. These magnificent dragons, creatures associated with power and fortune, await to grant players good luck and big wins.
Sic Bo Dragons introduces players to the ancient dice game which has remained popular for centuries. A perfect title for those who are looking for new online experiences, Sic Bo Dragons stands out from the crowd, bringing unique gameplay and fantastic entertainment. The anticipation and thrill players feel when they place their bets and wait for the outcome of the dice roll cannot be compared to anything else.
For a personalized experience, Sic Bo Dragons features multiple betting options and allows players to pick and change the colour of the table as they please. Additionally, with every win, there's an opportunity to double it in the gamble game.
Stunning audiovisuals capture players' attention from the very beginning and complement the beautifully-executed oriental theme, making it impossible to look away from the mesmerizing world of Sic Bo Dragons.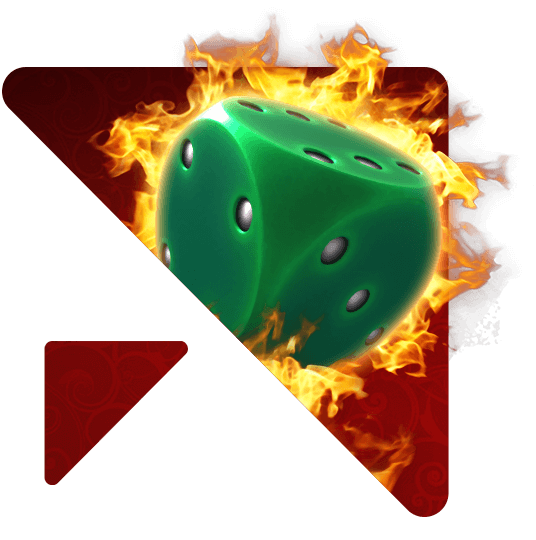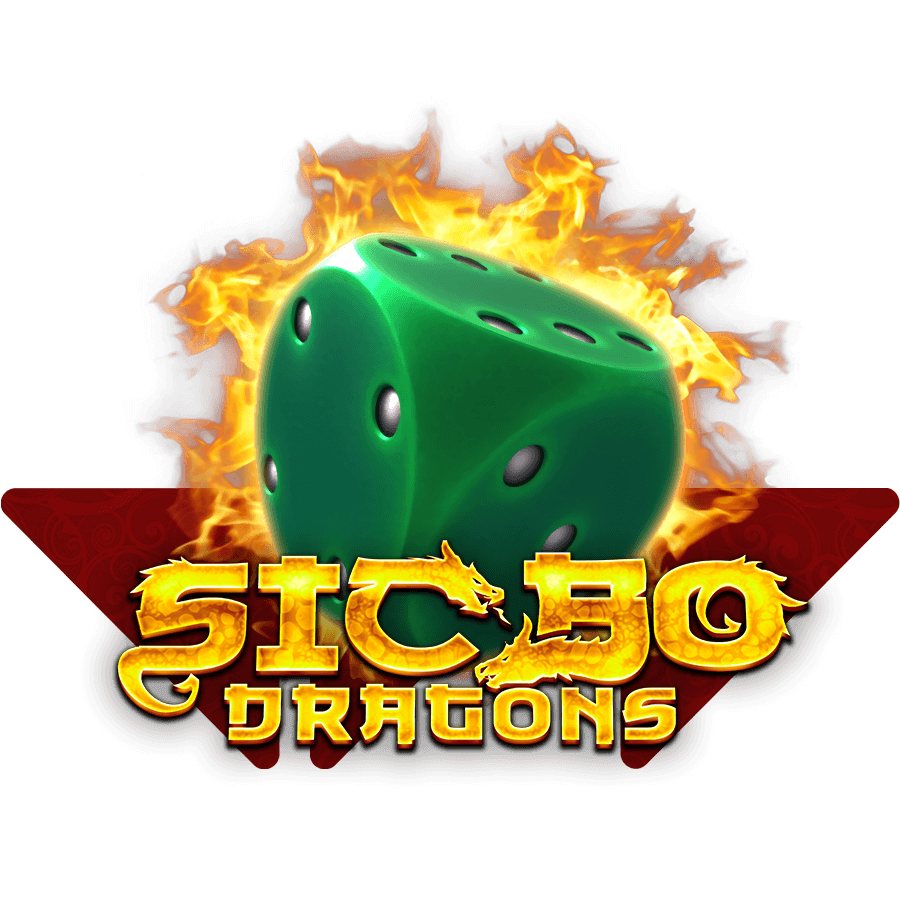 Game Info
Game type: Speciality Games
RTP: 96.15%
Max Win: 1240x bet
Volatility: -
Features
Gamble
Ultra Fast Mode
Ultra Lite Mode
Availability









Markets