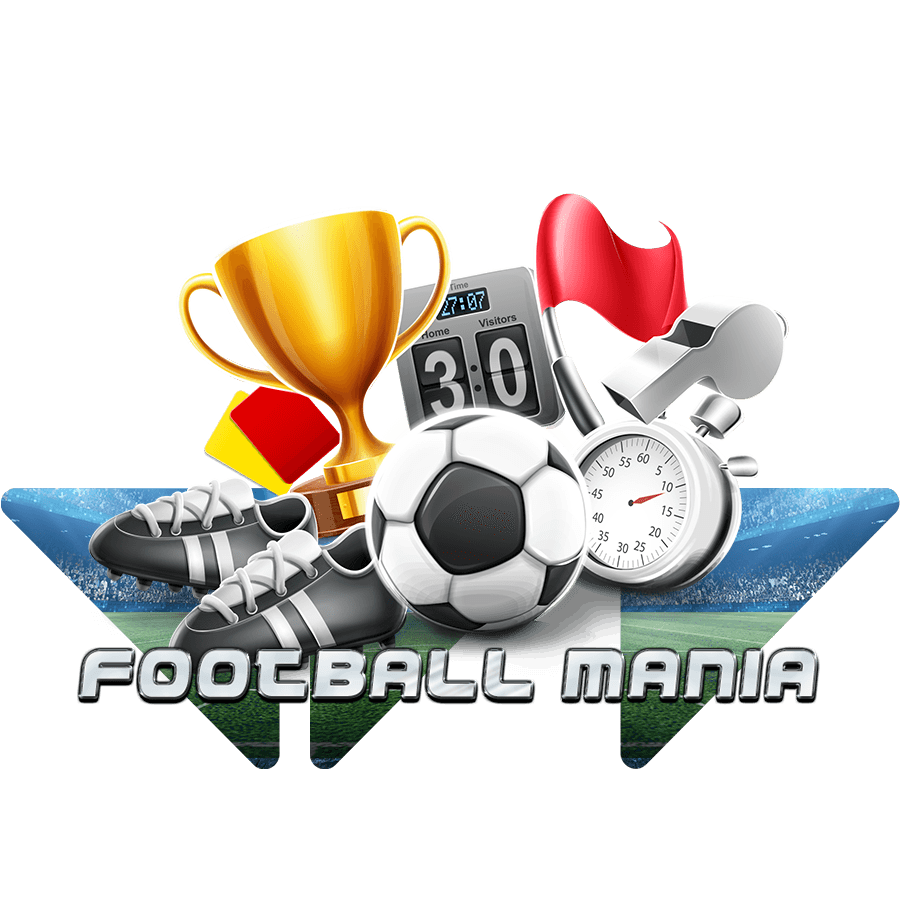 Football Mania
这款 3 转轴 9 赔付线老虎机是球迷们打发时间的必备游戏。
Game description
这款 3 转轴 9 赔付线老虎机是球迷们打发时间的必备游戏。只用在游戏中填满所有图标。收集自己喜爱的符号即可赢取现金!此外还有一个奖励游戏,收集到足球彩券就能赢取更多。此外,您还有机会选择奖杯,如果选择正确,就能夺得冠军!除此之外,您还能利用我们独特的赌博功能让奖金瞬间翻倍。进球啦!
9 Reels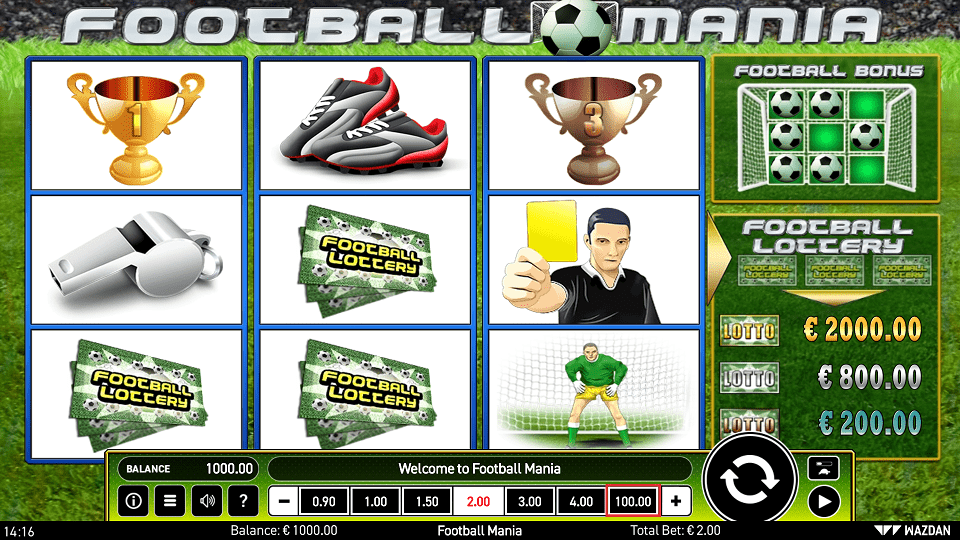 Unique football experience awaits the players who try their luck in Football Mania! Play the game and score a goal or two!
Block Symbols Mode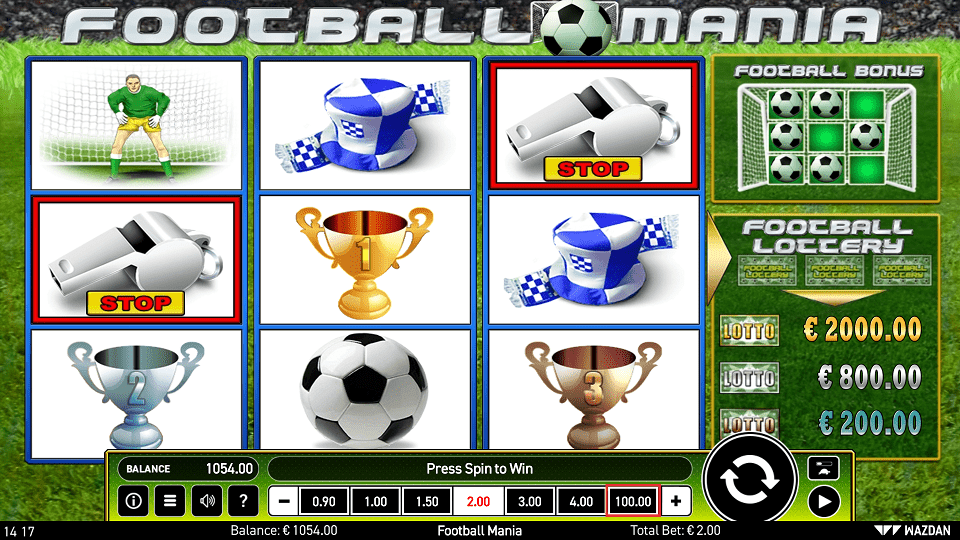 With the innovative Block Symbols Mode, players have the opportunity to be a little more strategic while playing this action-packed online slot. The game automatically locks the best available winning combination, however, players can also choose their own symbols to lock.
Football Bonus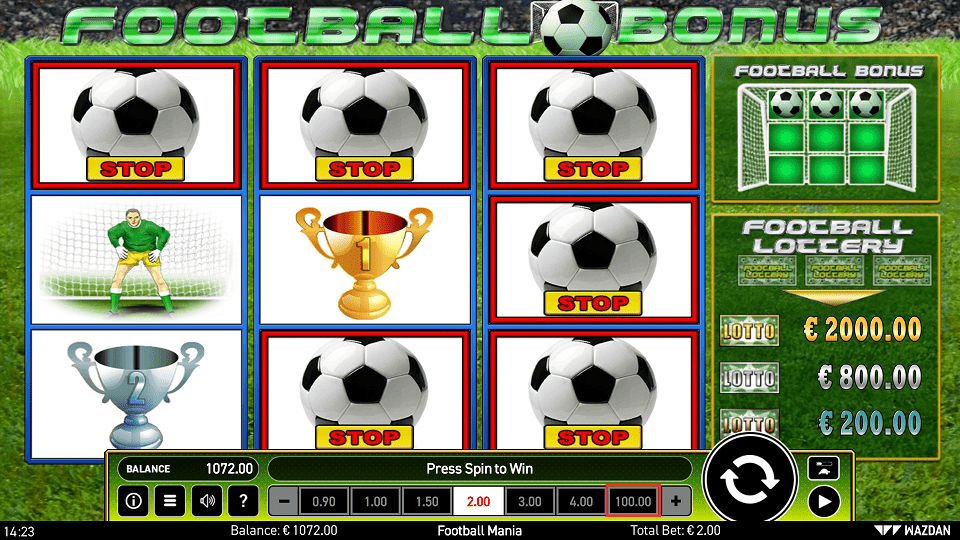 When a football symbol appears on the reels, it activates a corresponding field in the Football Bonus Matrix Table. Once all nine positions are activated, the next draw of minimum three football icons triggers the Football Bonus during which all ball symbols remain blocked on the reels.
Football Lottery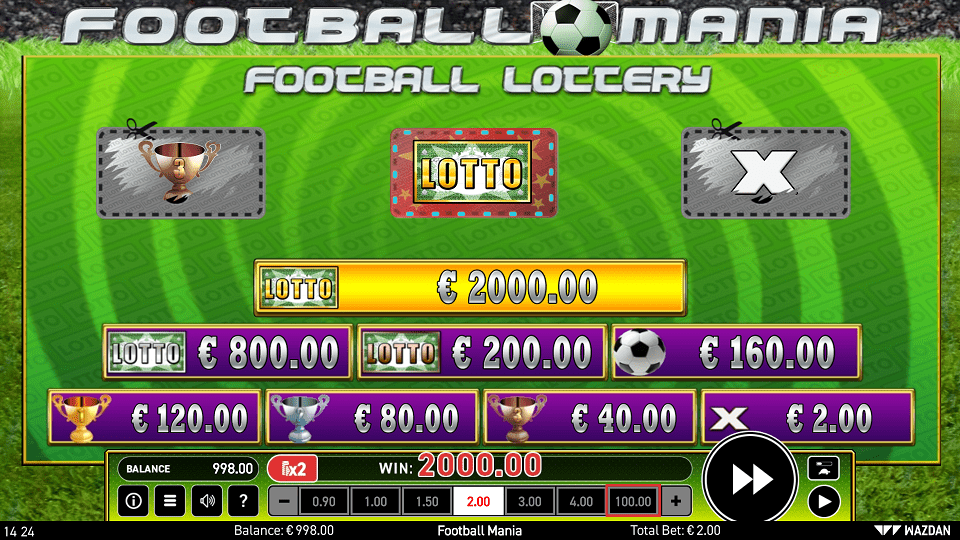 Football Mania offers an exciting pick-and-click mini bonus game which is available for players after landing three lottery ticket symbols on the three middle reels. Doing so activates the Football Lottery Bonus during which players pick one of three lottery tickets that grant a cash prize.
Mega Win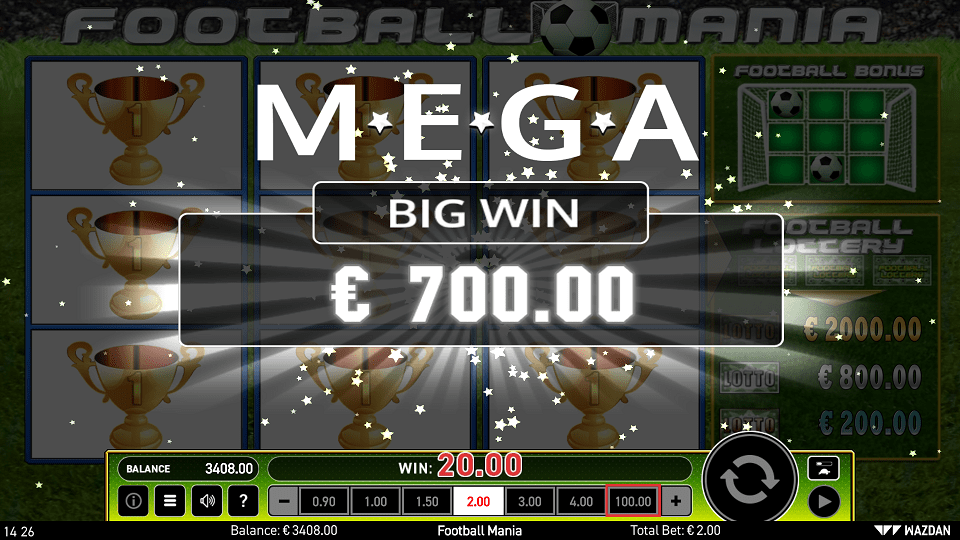 Defeat the goalkeeper and hear the crowd cheering as you win up to x1000 stake with Football Mania!
Similar games
Did you manage to tackle other players and beat the goalkeeper? There's no better feeling than defeating an opponent! Try your luck in either Kick Off or Football Mania Deluxe to see if you're really lucky! If you enjoyed taking advantage of the special features included in Football Mania, try playing Fruit Mania, Fruit Mania Deluxe or 9 Lions and benefit from a comparable gameplay wrapped in a different theme!
Share our passion for games