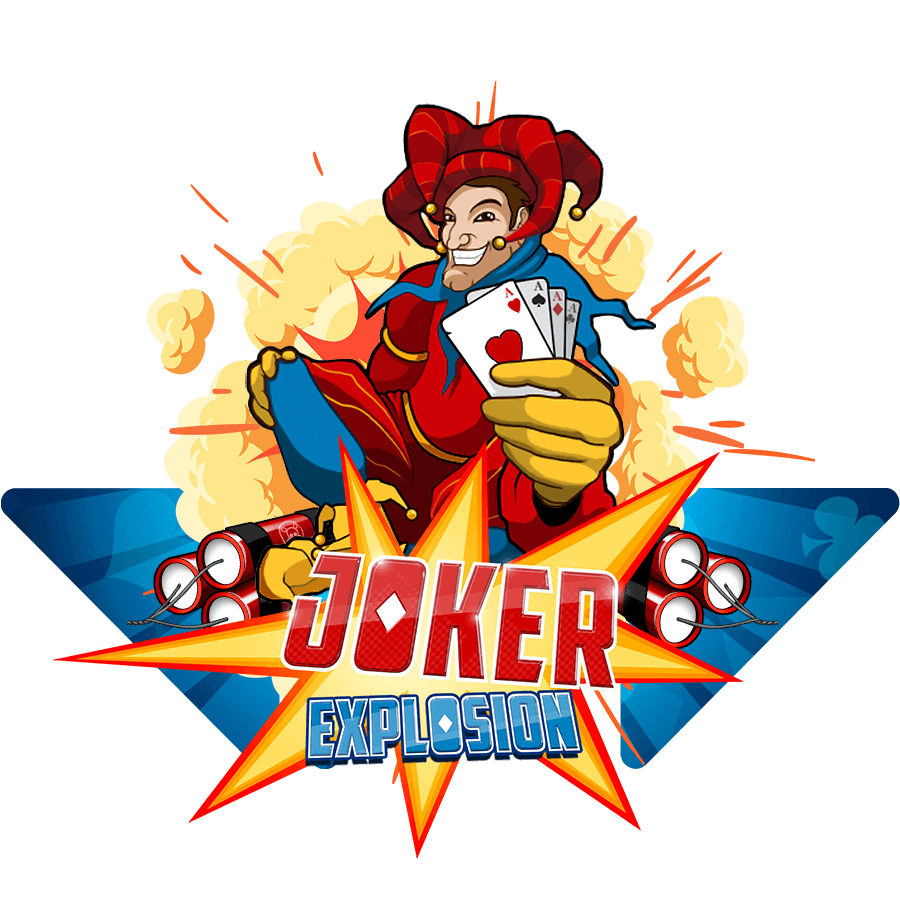 Joker Explosion
Joker Explosion – a highly explosive slot with unique special features!
Game description
A classic slot that brings some explosive fun – Joker Explosion is a real dynamite!
Joker Explosion may appear to be a conventional online slot at the first glance. Old-school vibes, minimalistic design, retro-looking symbols… sounds familiar? But don't let this get you fooled – this game is a real BOMB! Colourful design and cartoonish icons add to the experience and make the Joker Explosion really entertaining and amusing. The symbols featured in the game may seem familiar as well – classic 9s, 10, Jacks, Queens and Kings – but they offer a little twist as well! Just wait until you draw a detonator icon – it's the highest paying symbol in Joker Explosion! So get ready to burst with excitement while playing this 4-reel slot with 7 paylines!
But we have even more fun prepared for you thanks to the special features Joker Explosion is equipped with. Fantastic bonuses are there to help you win bigger! No need to run when you land a dynamite on the reels! You will explode with joy when you find out it triggers up to 20 Free Spins – you just need three or four of them scattered on the reels. What's more, the joker is helping you as well, acting as the slot's Wild! It substitutes for other symbols and – to make winning even easier – it stays on the reels for the next round if it appears without a win for the first time. And if that wasn't enough, Joker Explosion offers the possibility to double each thanks to the gamble function.
4 Reels, 7 Paylines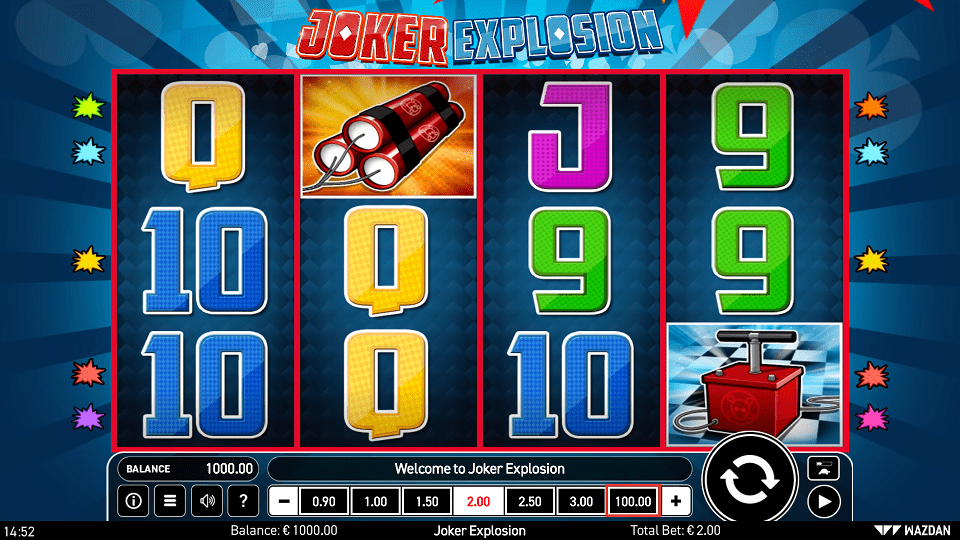 Free Spins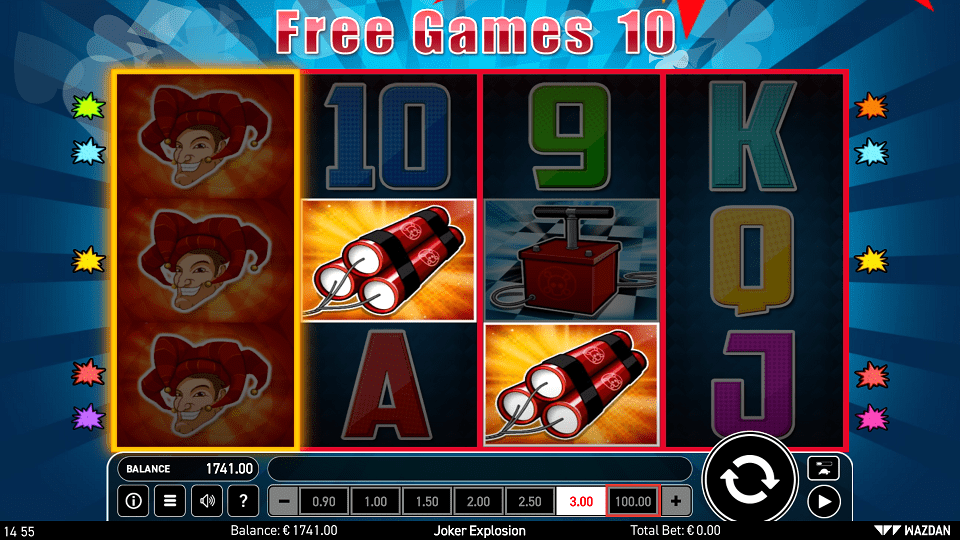 Respin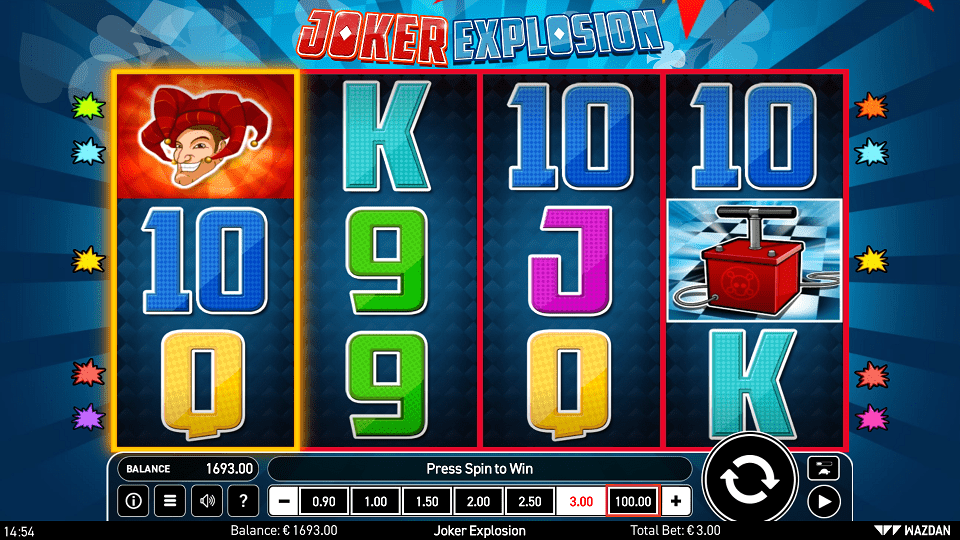 Wild Symbol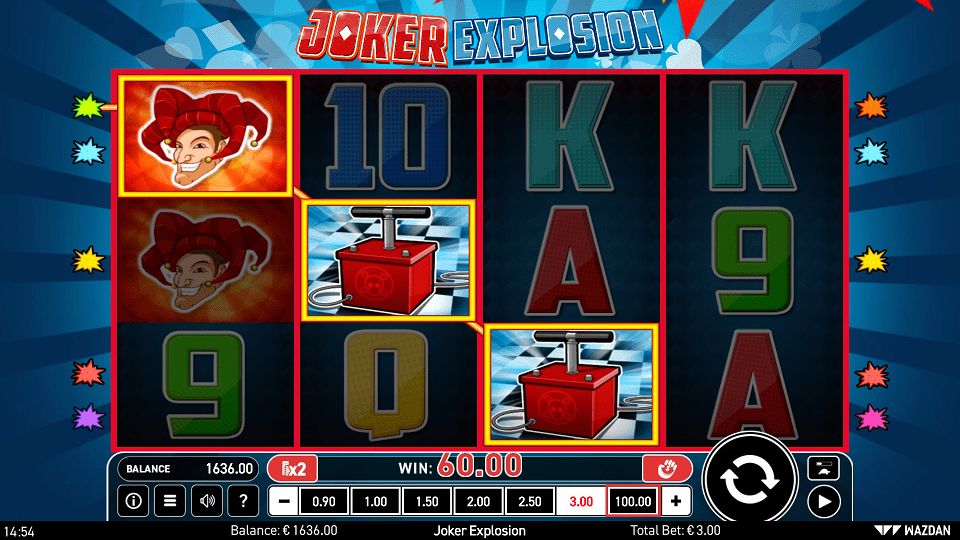 Mega Win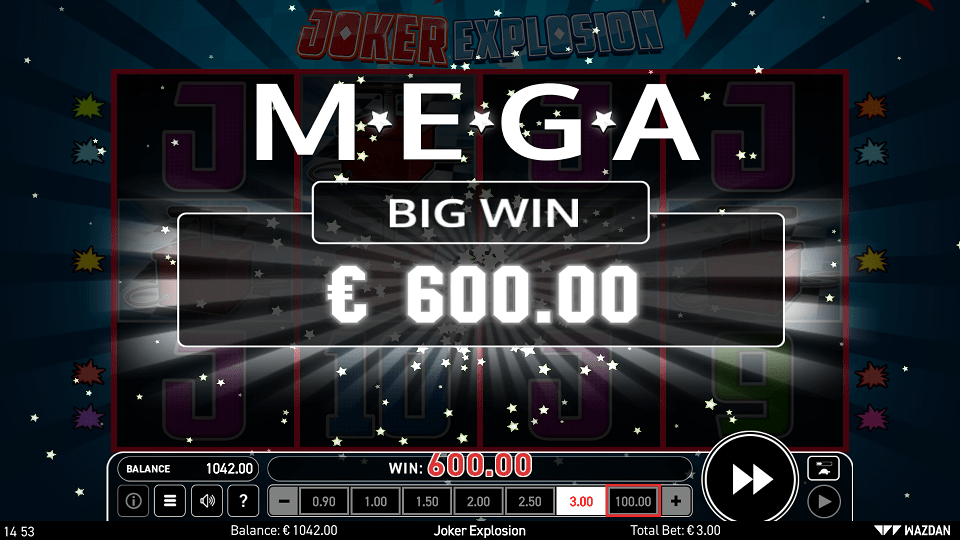 Similar games
Joker Explosion – start your adventure with a bang! If you enjoy explosions, then be sure to play Jackpot Builders where you will have the chance to demolish buildings and take a chance to double the received cash prizes. For other similar games, go ahead and check out Magic Target, Magic Target Deluxe, Win & Replay or Jack on Hold and benefit from a one-of-a-kind gaming experience supported by a selection of Unique Wazdan Features!
Share our passion for games