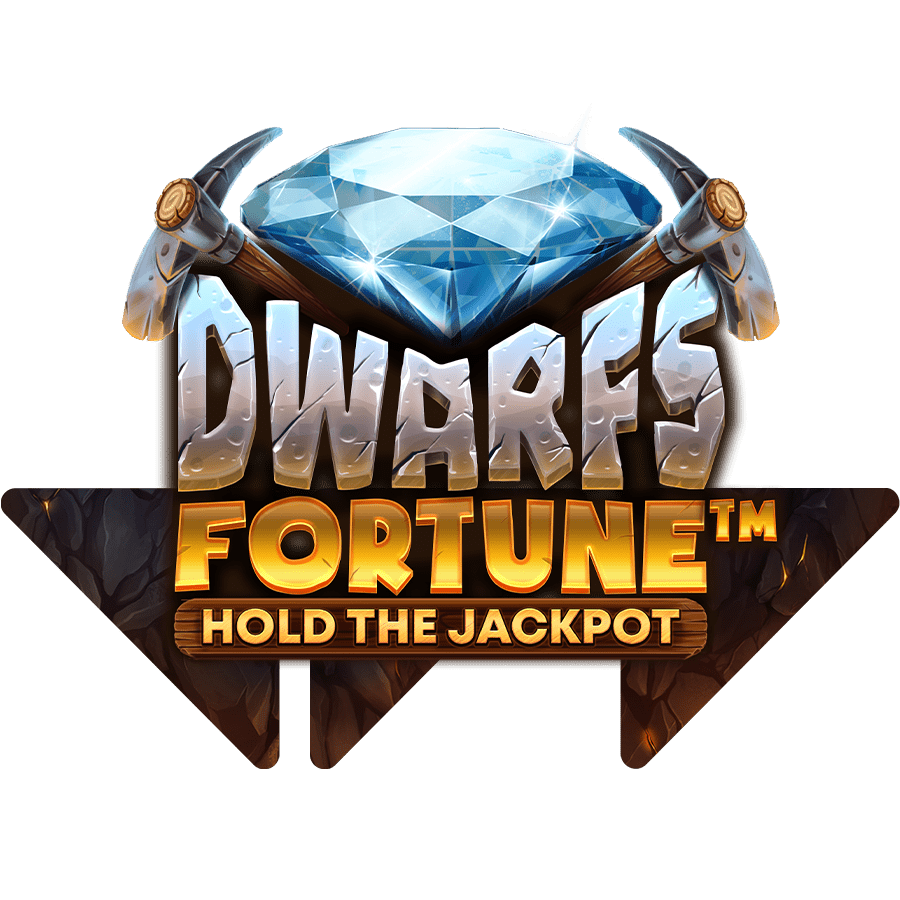 Dwarfs Fortune™
Discover infinite dwarven treasures hidden deep in the mines of Dwarfs Fortune™!
Game info
| | |
| --- | --- |
| Game name: | Dwarfs Fortune™ |
| Markets: | |
| Game type: | Slot Games |
| Reels / Lines: | 5 / 0 |
| RTP: | 96.16% |
| Max Win: | 2500x bet |
| Game features: | Hold the Jackpot bonus, Increasing Value Sticky Bonus symbol, Wild, Multipliers, Gamble Feature, Buy Feature |
| Unique Wazdan Features: | |
| Volatility: | Volatility Levels™ (Low, Standard, High) |
| Supported Platform: | |
| Supported OS: | |
| Languages: | |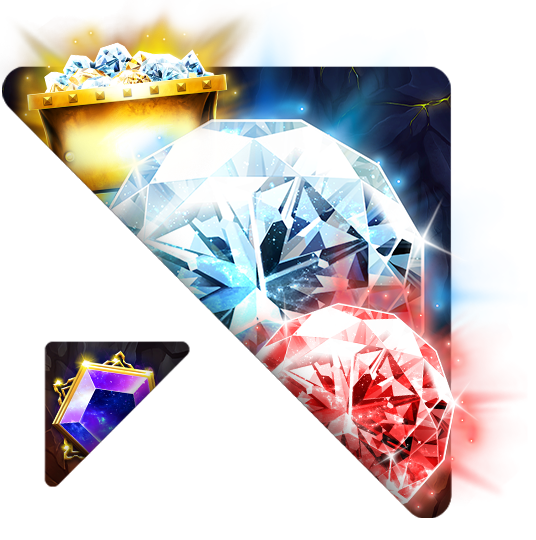 Game description
Buried deep underground in a mine coated with precious gemstones, infinite dwarven treasures are waiting to be discovered. Invite your players to embark on an exciting journey in search of untold riches in Dwarfs Fortune™.
As players work their way through the mines, their goal is to reach greater depths and trigger the Hold the Jackpot bonus round that can reward them with Jackpots as high as 2,500x their bet! Innovative Increasing Value Cash symbols and Collector symbols unite their powers to boost players' engagement as they keep digging to unearth colossal winnings.
Dwarfs Fortune™ combines easy-to-understand mechanics with a collection of innovative new features to create an ultimate gaming experience. It's a real gem of a game!
Increasing Value Sticky Bonus symbols
Innovative feature boosting player engagement
To boost their chances of triggering the lucrative Hold the Jackpot bonus round, players can use innovative Increasing Value Sticky Bonus symbols that not only stick to the reels for up to 9 re-spins, but also increase their value with every spin.
Hold the Jackpot
Thrilling bonus round with new innovative Bonus symbols
Triggered by 6 Bonus symbols of any type, the Hold the Jackpot bonus round takes players deep into the mines on a rollercoaster ride to riches, allowing them to collect Bonus symbols and big wins along the way. Cash symbols offer prizes up to 15x player's bet, while the value of new Increasing Value Cash symbols increases to infinity with every Re-Spin. There are also Special Bonus symbols that can only appear on the top row of the reels. Jackpot symbols award corresponding Mini, Minor, and Major Jackpots. Mystery symbols can transform into any other Bonus symbol, while Dwarfs Mystery symbols guarantee a Jackpot win. Finally, innovative Collector symbols accumulate all values from Cash and Increasing Value Cash symbols drawn on the reels below up to 9 times. Filling that golden minecart to the brim with golden diamonds brings huge prizes that can increase to infinity. If players manage to collect 20 Bonus symbols, their hard work is rewarded with the Grand Jackpot of 2,500x their bet!
5 Reels
Immersive gaming experience
Dwarfs Fortune™ is an adventurous 5-reel slot that takes players into the jewel-dazzled veins of the mine in search of valuable discoveries. Wins are awarded for drawing five symbols of a kind anywhere on the reels, while minecarts make their way across the top row of the reels, bringing Wilds, Multipliers, and other Bonus symbols for bigger wins. With excellent design, captivating soundtrack, smooth gameplay, and innovative, yet easy-to-understand features, Dwarfs Fortune™ is a real gem in your hands!
Buy Feature
Instant access to the bonus round with customisable options
Deep in the underground mines of Dwarfs Fortune™, there's a hidden treasure for anyone to find, if only you know where to look! The easiest way to uncover huge Jackpots is to use the Buy Feature that allows players to trigger the exciting Hold the Jackpot bonus at any time. Players can choose between four bonus entry levels, each awarding additional Bonus symbols, for a personalised gaming experience.
Multiplier symbol
Bigger wins in the base game
Brought to the reels in minecarts, Multiplier symbols can only be drawn on the top row of the reels and multiply the total win by 2x, 3x, 5x or 7x.
Wild symbol
Winning made easy
Wilds substitute for other symbols except for Bonus symbols, helping players unearth more big wins.
Unique Gamble Feature
Wins can be doubled 7 times in a row
With a bit of luck players can double their wins up to 7 times in a row by choosing the right colour of a gem.
Mega Wins
Wins up to 2500x player's bet
Dwarfs Fortune™ is packed with money-making opportunities and offers spectacular wins, including the Grand Jackpot of 2500x player's bet up for grabs in the thrilling Hold the Jackpot bonus round.
Volatility Levels™
Wins size and frequency adjusted to players' preferences
Volatility Levels™ allow players to modify their win size and frequency on the fly! High volatility brings more big wins, but they will happen less often. On the other hand, with low volatility, wins appear more frequently, but their value is usually lower. Players looking for a more balanced experience can select the Standard mode, where both win size and frequency are more leveled.
Ultra Fast Mode
A truly dynamic gaming experience
Ultra Fast Mode allows players to boost the gameplay to some pretty intense speeds. With this feature on, the reels spin in a blink of an eye! This feature is perfect for those who wish to enjoy a really dynamic experience.
Big Screen Mode
Focus on the reels
Big Screen Mode allows players to enlarge the reels view so that it fills the entire screen, allowing players to focus exclusively on the thrilling action taking place on the reels. With two zoom modes to choose from, players can adjust how the game is displayed on their devices.
Similar games
Dwarfs Fortune™ is a brilliantly fun game, loaded with unique game mechanics and money-making opportunities. Massive Jackpots are only a spin away in other Hold the Jackpot games, including Sizzling Moon™, Power of Gods: Hades™, and Power of Gods: Medusa™. If you enjoyed digging for precious gems, try Gem Splitter™ or embark on an intergalactic journey in search of shiny jewels in Space Gem™.
Share our passion for games