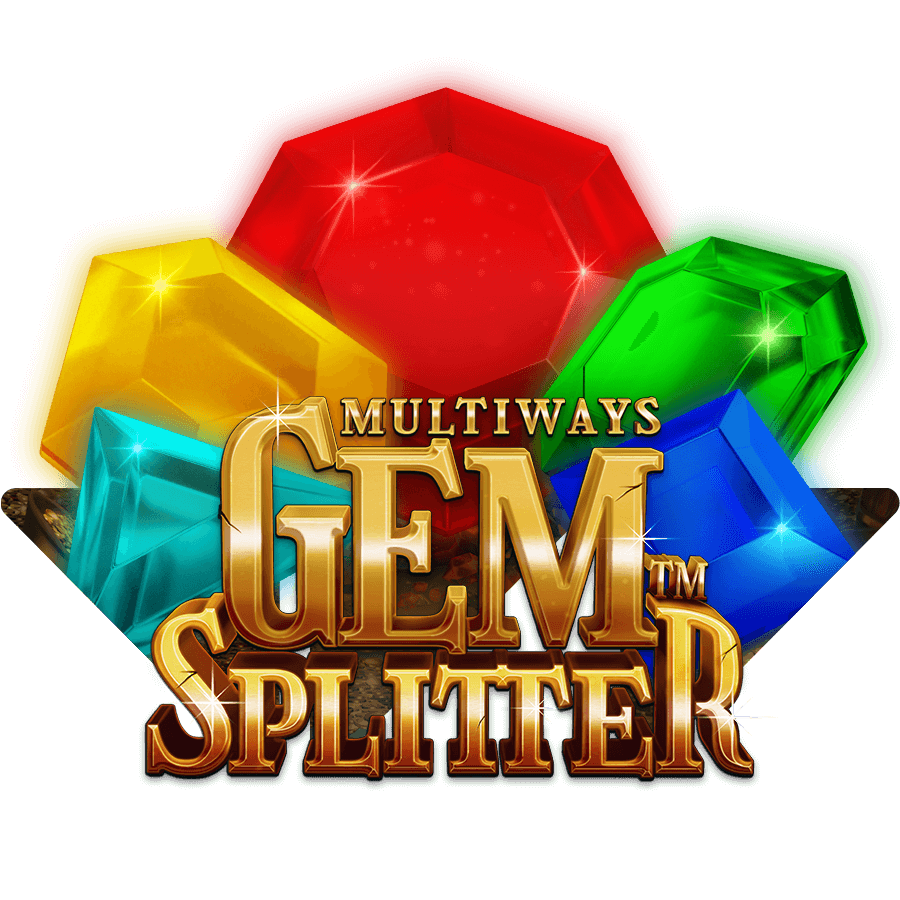 Gem Splitter™
Get into the jewel-filled world of Gem Splitter™ and enjoy its riches!
Game info
| | |
| --- | --- |
| Game name: | Gem Splitter™ |
| Markets: | |
| Game type: | Slot Games |
| Reels / Ways to Win: | 5 / 243 |
| RTP: | 96.27% |
| Max Win: | 9000x bet |
| Game features: | Symbol Splitter with 5 Ways of Split, Multiways, Free Spins, Wild, Scatter, Gamble, Buy Feature |
| Unique Wazdan Features: | |
| Volatility: | Volatility Levels™ (Low, Standard, High) |
| Supported Platform: | |
| Supported OS: | |
| Languages: | |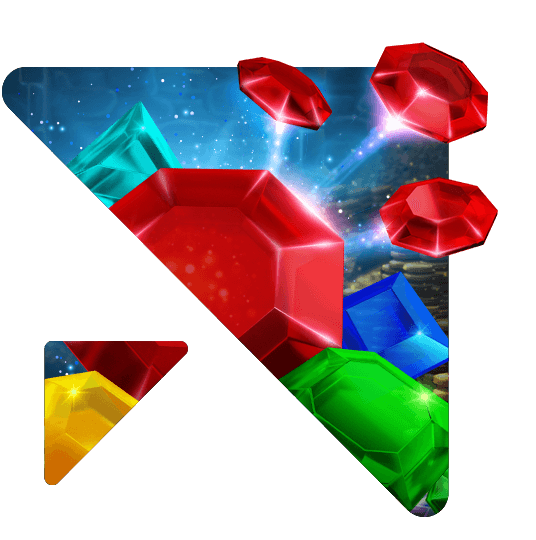 Game description
Gem Splitter™ is a 5-reel slot where you can shine like a diamond and enjoy a unique opportunity to find unthinkable treasures and well-designed features – if you just give it a try!
A real jewel in the crown of Gem Splitter™ is the Symbol Splitter feature, which guarantees that with every spin a randomly selected symbol can split into one of 5 possible combinations. Courtesy of this feature and the innovative Multiways mechanics, Gem Splitter™ offers up to stunning 59049 ways to win. Therefore, the number of symbols in the winning combination can increase from 5 up to 15!
Another treasure is 10 Free Spins feature. You need at least 3 Scatter symbols to get there, and to tell you a secret: during the Free Spins round, symbols are always being split into the combination that's most favorable for the player, splitting into 4 symbols in a 2x2 arrangement… Isn't that nice? Especially since you can enter the Free Spins bonus whenever you want, thanks to our Buy Feature!
What could make the hunt for precious rocks and wins even more exciting? How about the Unique Gamble Feature that lets you choose a treasure trove full of riches and double your win?
Just go ahead and make these diamonds your best friends while winning up to 9000x your stake!
Symbol Splitter
Brand-new feature increasing payouts and/or the number of ways to win
With every spin, one symbol can split into one of 5 possible combinations – vertically, horizontally, or in a 2x2 arrangement. The horizontal splits increase the payouts of winning combinations, while the vertical splits unlock more ways to win, from 243 up to 59049!
Multiways
Up to 59049 Ways to Win
Players can enjoy more chances of hitting Mega Wins thanks to an increased number of ways to win, up to 59049!
Free Spins
10 Free Spins with Symbol Splitter
Drawing at least 3 Scatters triggers 10 Free Spins. During this round, symbols always split in the most favorable way – a 2x2 arrangement!
Buy Feature
Bonuses for the taking
Players can purchase their way into the Free Spins bonus and enjoy it to the fullest whenever they want.
Unique Gamble Feature
Wins can be doubled 7 times in a row
Players can double their wins up to 7 times in a row by picking a treasure chest full of shiny gems!
Mega Wins
Wins up to 9000x player's bet
This beautiful slot offers an opportunity of winning up to a whopping 9000x player's stake!
Ultra Fast Mode
A truly dynamic gaming experience
Ultra Fast Mode allows players to boost the gameplay to some pretty intense speeds. With this feature on, the reels spin in a blink of an eye! This feature is perfect for those who wish to enjoy a really dynamic experience.
Big Screen Mode
Focus on the reels
Big Screen Mode allows players to enlarge the reels view so that it fills the entire screen, allowing players to focus exclusively on the thrilling action taking place on the reels. With two zoom modes to choose from, players can adjust how the game is displayed on their devices.
5 Reels
With up to 59049 Ways to Win
This gem-filled 5-reel slot offers from 243 up to 59049 ways to win and a number of generous special features.
Scatter Symbol
The Free Spins feature awaits!
Drawing at least 3 precious Scatters anywhere on the reels pays the win and activates 10 Free Spins.
Wild Symbol
Winning made easy
The Wild symbol not only looks great, but also substitutes for all symbols except for Scatters and other special symbols.
Similar games
Enjoyed increasing Multiways of Gem Splitter™? Then you will love Choco Reels™ which offers a similar feature. Or maybe you're a big fan of the Splitter mechanic? Be sure to try Wild Splitters in Midnight in Tokyo! Perhaps you discovered that gems are truly your jam? Check out our Space Gem™, Spectrum or Dwarfs Fortune™. The exciting combination of engaging themes, innovative bonuses and Unique Wazdan Features will surely make this immersive experience worth your while.
Share our passion for games