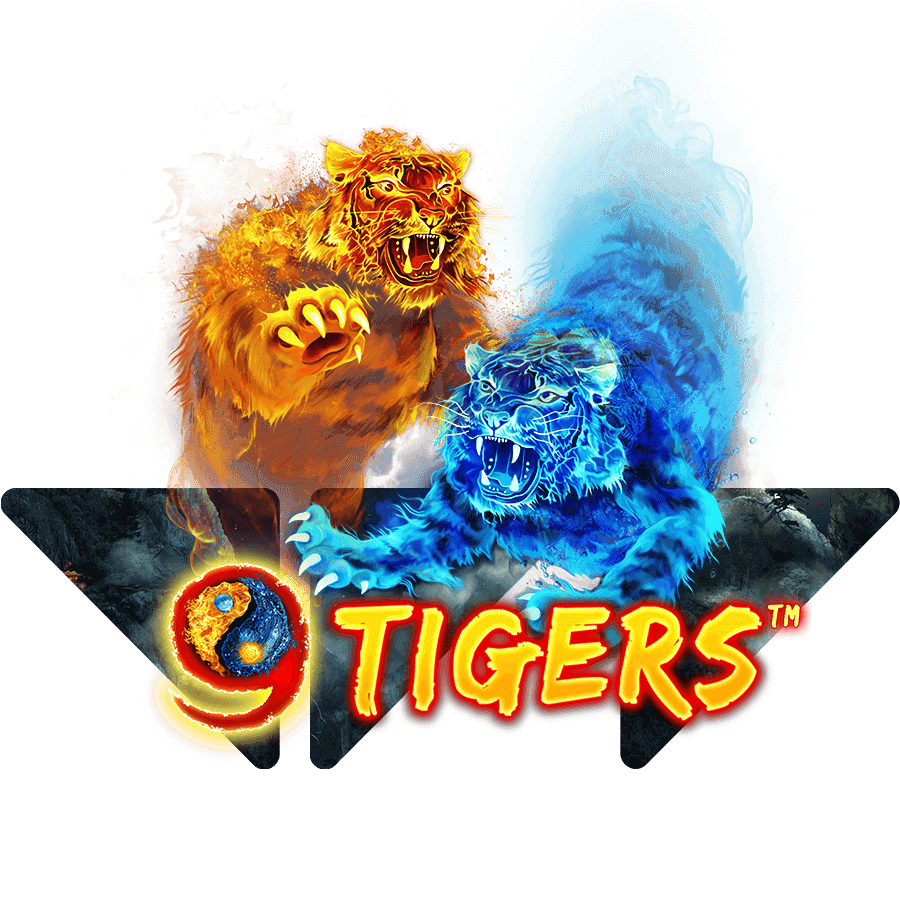 9 Tigers™
The elements of water and fire unite to bring big wins!
Game description
From the very beginning, the Yin and Yang forces embrace the players who enter the oriental world of 9 Tigers™. This slot triggers an irresistible desire to maintain internal balance. Two elements – fire and water – represented by two tiger symbols awaken the player's divine power that is necessary to control them and bring natural harmony.
During Tigers Bonus, the tamed tiger must attract the beast representing the opposite element so the Yin and Yang balance is maintained. As ancient spirits can be very generous, the players who successfully unite fire and water tigers can expect the highest wins! This engaging slot, set in the land of beautiful Chinese gardens, will evoke positive as well as nostalgic feelings. The calm, relaxing music helps in achieving inner peace, while the tigers awaken the force to fight. These two feelings allow the players to maintain a holistic balance – just like Yin and Yang symbols.
With 9 Tigers™ everyone can be Zen – all it takes is just one moment inside this majestic oriental temple! Beautifully executed visuals will enchant every player and captivating gameplay will make sure that nobody wants to leave the world where 9 Tigers™ reign.
3 Reels, 8 Paylines
Oriental slot with two symbols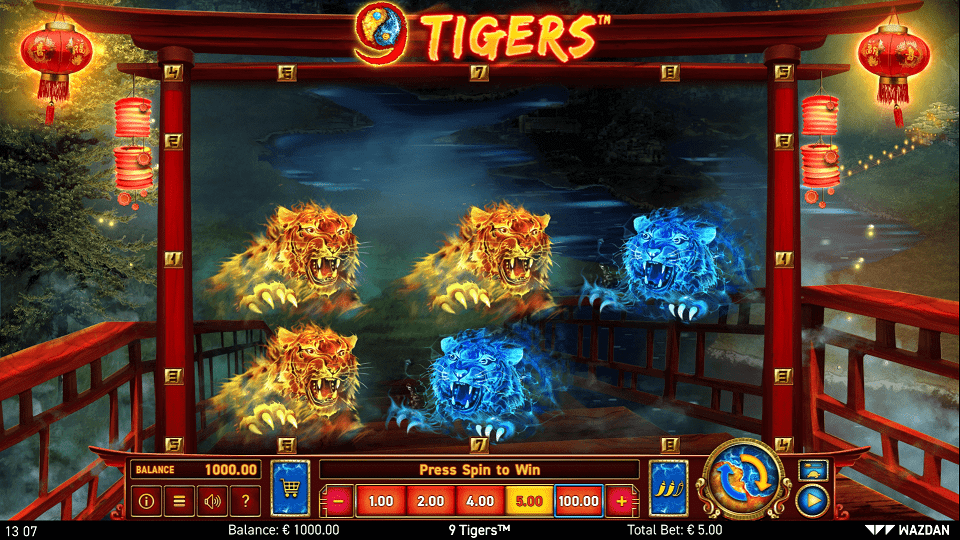 Take a step inside the oriental temple and discover the ancient treasures protected by elemental tiger spirits of water and fire!
Tigers Bonus
9 Free Spins with wins up to 1000x player's bet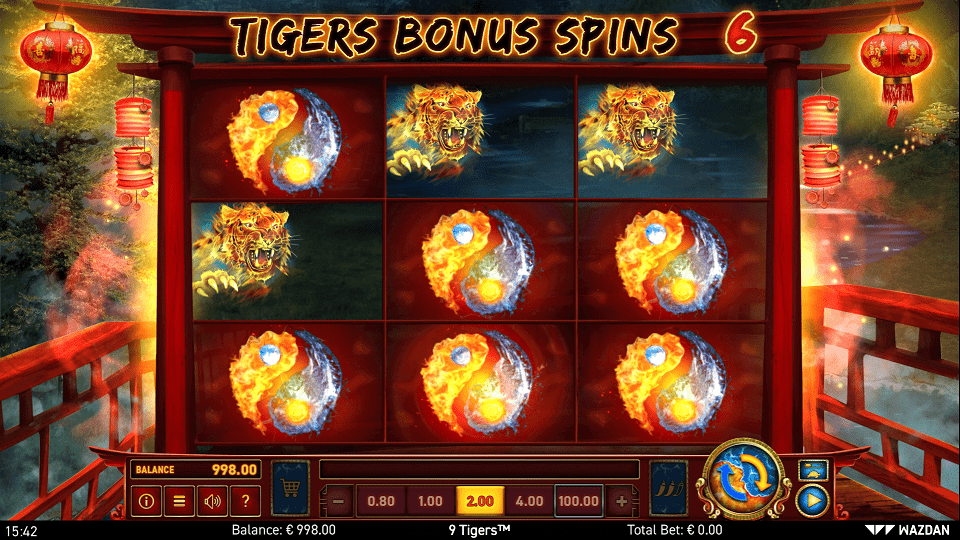 Players who are able to unite two opposite elements will be generously rewarded! Drawing a wall of the same symbols activates Tigers Bonus, during which those symbols stay locked on the reels for 9 Free Spins. When the opposite symbol lands on the reels, two elements unite and become a yin and yang symbol. The bonus pays for the number of yin and yang symbols collected.
Buy Feature
Instant access to the Tigers Bonus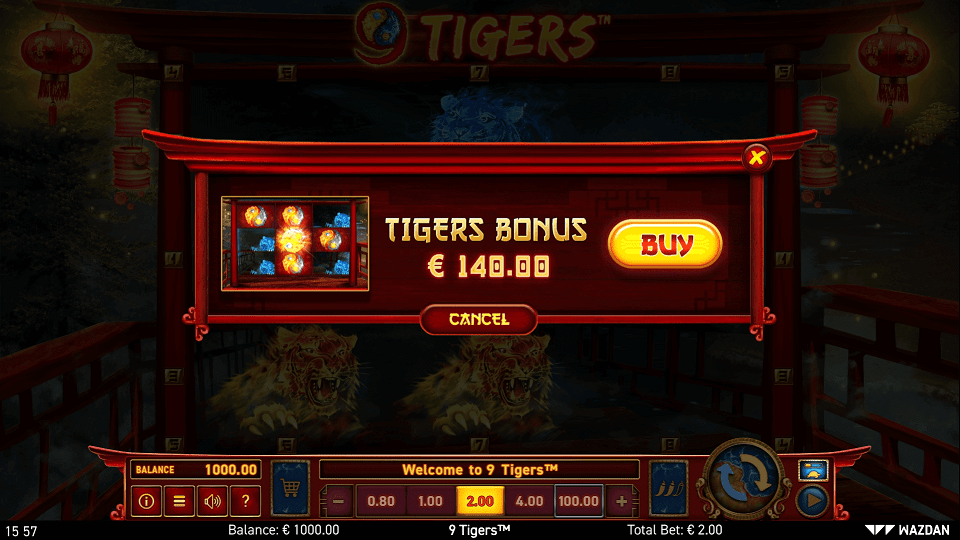 Now there is no need to wait for the bonus to be triggered. At any time, the player can buy a feature of their choice and enter the specific bonus directly. Tigers Bonus is waiting!
Volatility Levels™
Adjust the gameplay to player`s preferences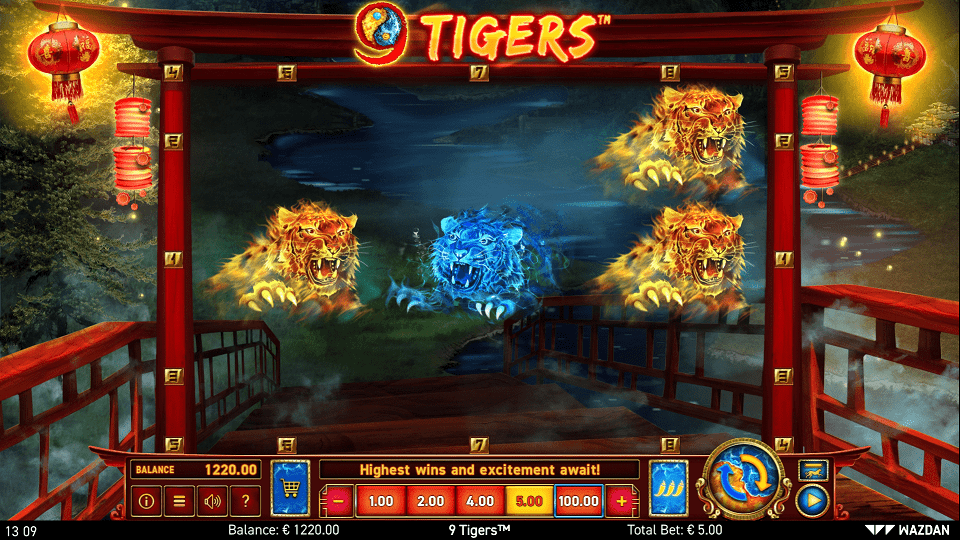 Thanks to our Volatility Levels™ feature players can modify how they play the game – they can enjoy more frequent but smaller wins, opt-in for a standard experience or try their luck with a High volatility, where wins are bigger but more scarce.
Unique Gamble Feature
Wins can be doubled 7 times in a row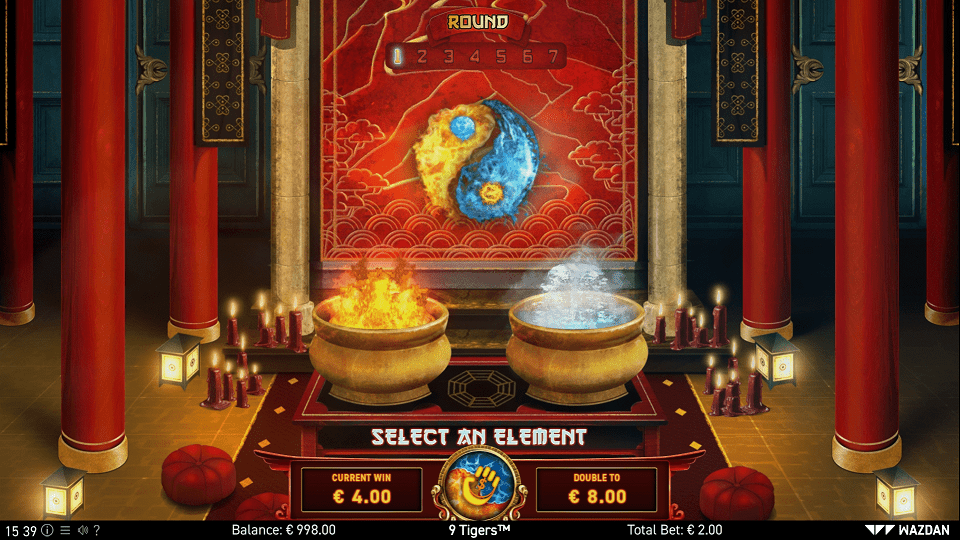 Water or fire? Those players who successfully pick the correct element will be generously rewarded as tiger spirits double their wins!
Big Wins
Wins up to 1000x player`s bet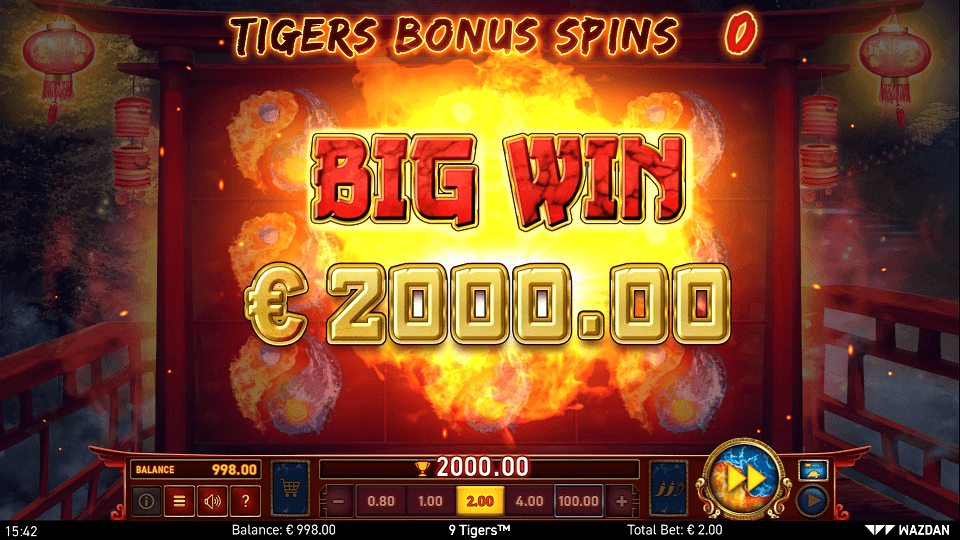 The tiger spirits are guarding unimaginable riches and may share them with the lucky players – wins up to 1000x bet are waiting!
Similar games
9 Tigers™ features a compelling oriental theme that many players enjoy. Fans of this motif will also love our other slots that allow you to travel back to Ancient China, such as 9 Lions and Double Tigers. Players who appreciate not only stunning audiovisuals, but also cutting-edge technology and rewarding bonuses, should try Dragons Lucky 8™ and Butterfly Lovers™. Those who are looking for a game that's just as good and features a different theme will enjoy retro slot Lucky 9™!
Share our passion for games