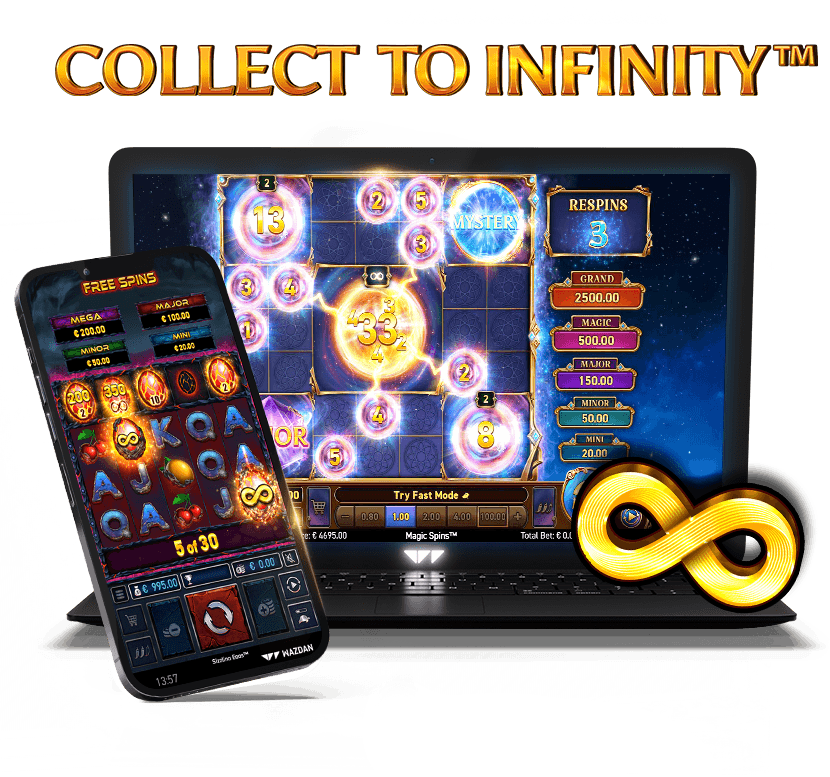 All-new unique Collect to Infinity™ feature
Give your players the ability to trigger seemingly endless combinations and outcomes, adding to engagement and entertainment value!
Collect to Infinity™ is already a new player favourite! Casinos have gained a significant increase in turnover on Magic Spins™, as the feature is designed to strengthen player loyalty. Don't make your players wait - add these games to your offerings.
We deliver high-quality graphics, immersive sound effects and, attractive bonus rounds with innovative mechanics. Supercharge your portfolio with the most exciting games.
Cash Infinity™ and Sticky to Infinity™ features coming soon!
Get in touch and provide your players with endless fun and extreme wins!